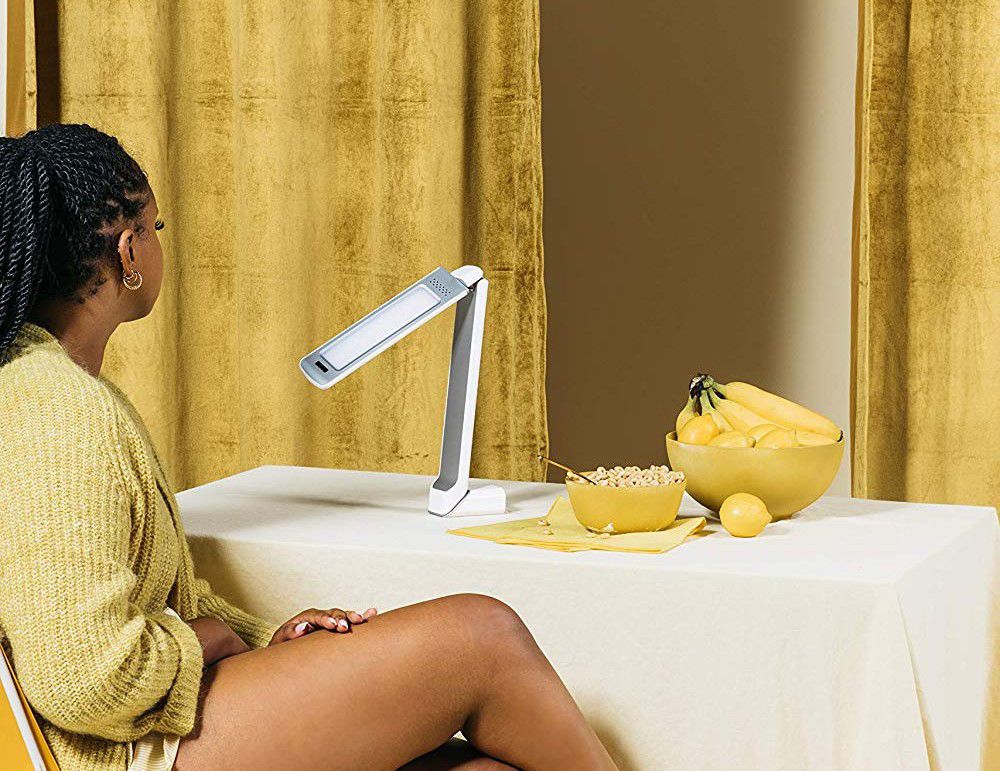 Cold weather, short days, and dark mornings aren't anyone's favorite things, but if you're one of the 10 million Americans with seasonal affective disorder the change in weather can have a massive impact on your mood. That's where this light therapy lamp comes in.
How It Works
Light therapy is shown to help those with seasonal affective disorder focus, sleep better, and regulate moods. This Circadian Optics lamp provides the recommended 10,000 lux brightness that helps combat SAD symptoms. The quick one touch operation allows you to select one of three brightness settings, and the rotating light panel makes it easy to adjust the lamp for optimum exposure.
You have free articles remaining.
Compact and Affordable
This light therapy lamp is perfect for bedside tables, office desks, or anywhere else you go on a daily basis. It weighs just 1.3 pounds so you can take it on trips. It also lasts 50,000 hours and is covered by a 2 year warranty but comes in at just $37.50.
Why Customers Love It
With nearly 900 reviews on Amazon, this light therapy lamp is getting rave reviews and has an average of 4.3 out of 5 stars. Customers loved that this lamp was slim on their bedside table, adjustable, but most of all worked. Several customers mentioned how much their sleep quality improved in winter and how much easier it was to wake up in the morning. Customers also felt the lamp helped with mood regulation.