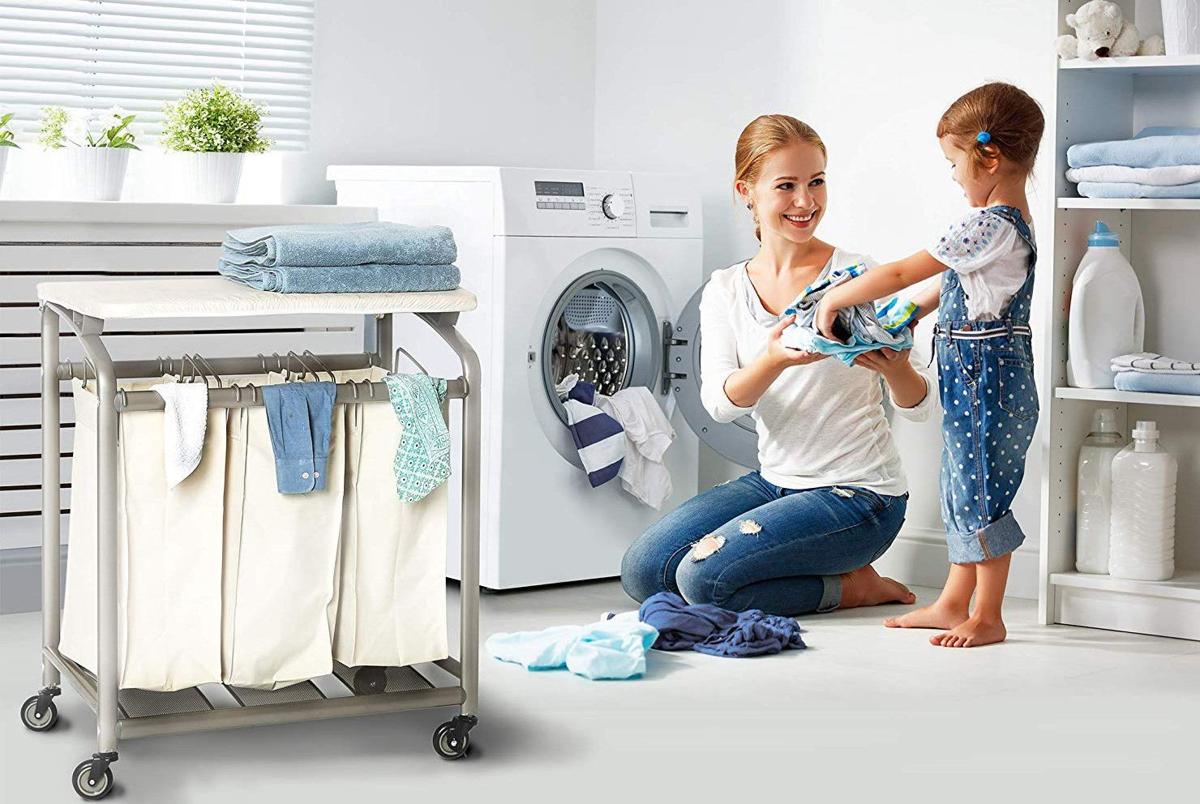 Most of us don't look forward to laundry day, but having all the tools and space you need can make this boring chore a little more bearable. Here are 3 quick ways to give your laundry room an upgrade.
1) Keep laundry essentials out of the way.
Laundry rooms tend to be cramped spaces, and lugging hampers full of clothes is always more difficult with obstacles. This wall mounted organizer keeps your ironing board out of the way and has space for starch, detergent, and your iron in the top basket.
You have free articles remaining.
2) Create a space for delicates to air dry.
Get more use out of your clothes and stop taking up room in your bathroom by creating a dedicated laundry room space for delicates to air dry. This accordion wall mounted drying rack folds away when not in use to save space.
3) Save space to sort and fold.
If you're determined to Kondo fold your clothes, a folding station is a laundry room essential. This folding station has three hampers underneath to help you organize clothes, and the wheels allow you to move the station around the laundry room with ease.