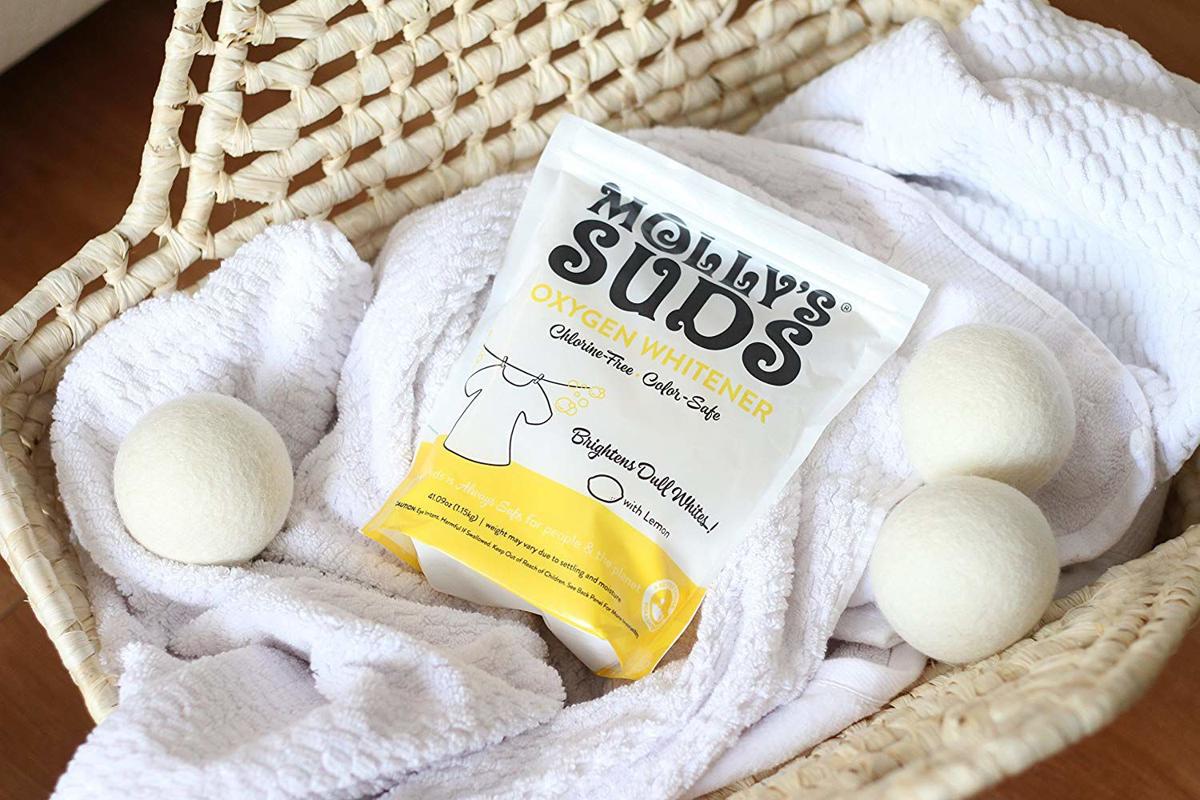 When you spill pasta sauce, ketchup, or red wine on your favorite white t-shirt, your first instinct may be to reach for bleach. But if you find bleach bothers your skin or gives you headaches, you should be reaching for this non-toxic chlorine-free oxygen whitener from Molly's Suds.
How It Works
This natural whitener from Molly's Suds uses earth-derived ingredients, including sodium percarbonate, to break down hard water, stains, and oils that keep your favorite white fabrics from looking crisp and bright. It's perfect for parents and those with sensitive skin since it's completely non-toxic and made from only earth and plant-derived ingredients.
How to Use It
This oxygen whitener can be used on white bed linens, towels, and clothing—but it's also color-safe and can be used on bright colors and mixed-color fabrics to brighten. Oxygen whitener can also be used around the house as a toilet, sink, or bathtub cleaner.
Why Customers Love It
Customers love this Molly's Suds oxygen whitener because it delivers the same results as bleach without the dangerous and smelly chemicals. Customers also loved that it's a more environmentally friendly alternative to bleach and helps those with sensitive skin whiten laundry while remaining itch and rash-free.