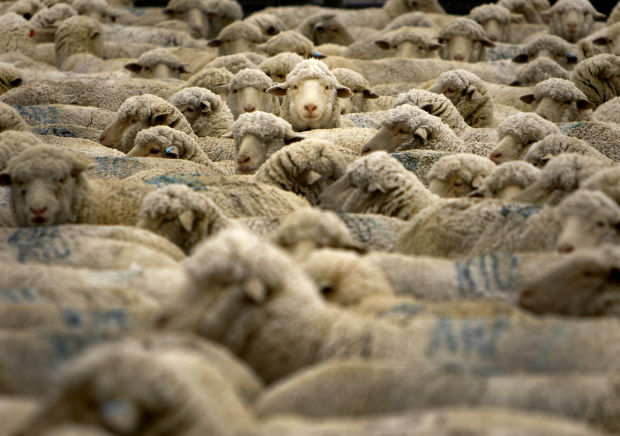 On a recent snowy Saturday morning, I drove to Buffalo to meet our outdoor reporter Christine Peterson. Our assignment was to take stock of Wyoming's sheep industry.
It wasn't our first sheep story. Starting in 2011, Christine and I worked on a three-part series documenting the lives of Peruvian sheep herders working in western Wyoming. At times we left the grid, sleeping in tents, crashing in a battered ranch trailer, and eventually spending a very cold night in the cab of a pickup. It was easily the most fun I've had on assignment, and will probably remain so for the rest of my career.
This sheep experience was much less involved, though still a great way to spend a work day. Following very specific directions to the ranch (which always involve instructions about counting cattle guards and turning on the "good" gravel road), we made our way through the snow-covered Johnson County country to sheep rancher Peter Camino's property.
Peter and his crew of friends and family were spending two days giving ultrasounds to 2,000 ewes. The pictures almost take themselves. Sheep are funny, photogenic creatures. Ranchers are busy, and always polite. 
Money is tight for sheep ranchers, and the days are long. They work in snow, wind, rain or blazing sun. After a few hours, my work there was done. Theirs was not. Not even close.