Here's some advice from teachers about how to equip your kids to be successful e-learners.
Creating an environment that is conducive to learning begins with designing structured schooling spaces. According to the teachers we talked t…
Routine is of the utmost importance when it comes to online learning, since students have been removed from the comfort of the school routines…
Children receive reinforcement and reassurance from teachers and counselors — which they miss out on with the lack of face-to-face interaction…
This is one of the greatest obstacles in distance learning: Sharing devices among multiple siblings or family members. Rather than juggling sc…
Total number of babies named Jacob: 273,8441
How to stay safe and get in a productive workout this summer. Buzz60's Sean Dowling has more.
On July 3, the Disney Plus streaming service will release a filmed version of Lin-Manuel Miranda's "Hamilton." Here is what you need to know.
Heading out on a boat this summer? AccuWeather's Lincoln Riddle has several tips on how to stay safe out on the water.
In the yellow phase, child-care centers and day camps can resume. But not everyone feels comfortable yet sending their kids into environments …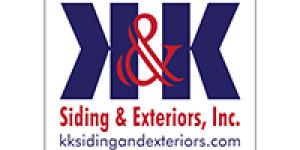 K & K Siding and Exterior Inc.
With many museums, zoos and other attractions still closed due to the pandemic, venues are extending remote-learning experiences. Here are som…
Spending time on the beach is a lot of fun and can be very relaxing; however, beaches can also be very dangerous and it's important to know ba…
A: I would encourage all parents to have little mini meetings. You can make them as age-appropriate as you need to. Tiny kids that go to day c…
A: Clinginess has been really bad, and that's a form of anxiety. It's annoying. But it's not a dysfunction. With a clingy child, you're trying…
A: I would just encourage parents to have a weekly or biweekly meeting about what's coming up. Because literally, three weeks ago we didn't kn…
Many families are debating if, when and how they might travel in the weeks and months ahead. If you are pondering the possibility of air trave…
A: I've also told parents, if the kid can handle it, to make a little nest next to their desk. And in the nest is maybe the iPad, snacks, blan…