Strong public health programs keep communities safe and healthy. Stacker reveals which states spend the most and how they spend it.
COVID-19 cases in children, adolescents, and young adults up to age 24 have been increasing steadily since the summer, but especially among Am…
The moment your child re-engages in a cooperative manner, praise your child enthusiastically and specifically. For example, "Way to go on join…
Any behavior that gets attention will continue. Imagine a garden: your child is the rose that needs just the right amount of sunlight and wate…
Validating someone's emotions means acknowledging them. You are not agreeing or disagreeing with the feelings; you are demonstrating that you …
Out of all years, 2021 is definitely a year to write out a few goals for the new year, but the trick to making them attainable is to make them…
Many of us vow to get healthier as a New Year's resolution, but if you're trying to do so by completely overhauling your lifestyle, you're pro…
These names really were all that and a bag of chips.
The first COVID-19 vaccines have been authorized in the U.S., and states are starting to implement plans. But one important group is absent: children.
Names from the Bible have been popular as long as the Good Book has existed, and many have grown steadily in usage in recent years. Here are s…
Our take: This large coloring book from a trusted brand contains elaborate, exciting scenes allowing for lots of creativity.
Our take: Creative coloring book starring the popular tabby Pusheen in a variety of settings and activities.
Our take: Comprehensive coloring book with fun themes, big images, and lots of coloring possibilities.
Are you still looking for a last-minute gift idea?
Weeks after he recovered from a mild bout with the coronavirus, 12-year-old Cooper Wuthrich suddenly became very sick. His high fever and pain…
A new national poll found the top pandemic-related concerns among parents involved screen time, social media and bullying.
The holiday season is coming and it's the perfect time to snuggle up by the fireplace with a mug of something warm and lose yourself in a good…
A mom in the UK has created a magical Winter Wonderland window display for her chronically ill daughter who has been discharged from hospital …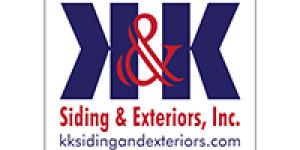 K & K Siding and Exterior Inc.
A vaccine is approved, but how will it affect those who are pregnant, or planning to become pregnant?
See for yourself how and where COVID-19 coronavirus is spreading, and how fast.
Here's a look at baby boomer names that have stayed in style, using data from the  Social Security Administration's baby names database.
Experts say that the holidays can still be joyful, even in the midst of a global pandemic.
Depression is on the rise, but not all states are affected equally. Stacker analyzed American depression rates and the state of the nation's m…
Women face unequal costs to their fertility by waiting, compared to men. Peak reproductive years are between the teens and late 20s, while fer…
A curious upside to having children later: It might make you happier. A 2014 study published in the journal Demography found that the older pa…