This is what a neurologist says makes a difference when it comes to exercising for your brain. Buzz60's Elitsa Bizios reports.
You might have to face interest rates when you charge your credit card, but there are some instances when it's better to swipe with that over …
A basic course in obedience training is beneficial to most dogs, especially those who have only recently been adopted. If you spot any of the …
Here are some things to consider when trying to save money. Buzz60's Elitsa Bizios reports.
Friends come in all shapes and sizes, which includes personalities! You might have some friends that are outgoing and others can be shy and in…
Generational wealth is something that can give your descendants a big leg up in the world. So how do you accomplish it? PennyGem's Justin Kirc…
There's this term I keep hearing from friends when I ask them to go for walks in the woods.
It's never a good idea to be driving in a hailstorm, but if you do find yourself caught in one, here's how you can stay safe.
Jennifer Stile was apprehensive when she found out that training classes for her puppy Josie would be moving online because of the pandemic.
You probably have a huge to-do list before your new puppy comes home, but you can make one thing easier for yourself and buy a puppy starter kit.
If you're new to the homebuying scene, there may be some common myths that can be costly when looking for your new house. PennyGem's Justin Ki…
Our take: SmartPetLove's Snuggle Puppy New Puppy Starter Kit is specifically designed to help your new puppy settle in, providing a warm plush…
Our take: AONESY's Puppy Starter Kit is a comprehensive starter kit that contains almost everything you'll need for your puppy.
Our take: If you prefer eco-friendly products, you'll love the plastic-free Eco Kit's Eco-Friendly Puppy Starter Kit.
Will I get everything I need in a puppy starter kit or will I have to buy other products?
Kit contents: There are no standardized contents for a puppy starter kit, but here are some of the common items you might find in one.
The stress and anxiety brought on by fireworks on the Fourth of July can have lasting effects on your pet. Veuer's Sean Dowling has more.
Heading out on a boat this summer? AccuWeather's Lincoln Riddle has several tips on how to stay safe out on the water.
The American Kennel Club offers these sunscreen tips: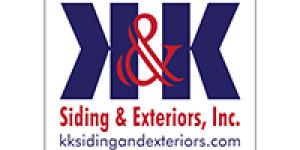 K & K Siding and Exterior Inc.
While some dogs and cats like to lie out in the sun, it's important to provide shady areas for them to lounge in as well.
Trails, sidewalks and blacktop areas can get extremely hot and burn your pet's paws.
Like humans, dogs and cats can get dehydrated, which can cause a serious and potentially fatal medical crisis, Downing said. By the time a pet…
A study by Colorado State University found that women are less likely to swipe right, or say yes, to men if they're posing with a cat in a picture.
Spending time on the beach is a lot of fun and can be very relaxing; however, beaches can also be very dangerous and it's important to know ba…
Hurricane season runs from June - November. And it seems that each year, the estimated number of named storms and severe hurricanes increases.…