Severe weather can cause fearful reactions from our furry friends. However, there are ways pet owners can help their dogs and cats with anxiet…
Busch is in the market for a paw-fessional beer taster to test its Dog Brew. One lucky pooch will get a $20,000 salary, plus pet insurance and…
Busch is sniffing around for a "chief tasting officer" for its Dog Brew, a canine-friendly, alcohol-free bone broth. It comes with a $20,000 paycheck.
Does your dog take after your personality? Buzz60's Keri Lumm shares the results of a new study conducted by OnePoll on behalf of ZippyPaws.
Doggie doo in the White House? One of President Joe Biden's dogs apparently deposited the pile of poo in the hallway Wednesday.
President Joe Biden's dog Major has been involved in a second biting incident at the White House. The incident reportedly took place on the Wh…
This cool kitty loves nothing more than 'vibing' in a hammock with his best friend. 
A "super smart" dog who doesn't take no for an answer is ready for a new home, but he comes with a purple unicorn.
Taking the time to get to know your new puppy is essential to having a strong bond with them when they are older. Here are a few easy ways to …
Here are some things that could be adding stress to your home office and how to deal with them. Buzz60's Maria Mercedes Galuppo has the story.
Credit card issuers are ramping up marketing. Here's how to keep yourself in check if you're tempted to open a new card. PennyGem's Johana Restrepo.
An Egyptian duo, Bahaa el-Din Magdy Saleh and his wife Hebatallah Adel Solaiman, took it upon themselves to move pets across town with a new t…
Shopping isn't always a problem, but if you're a compulsive shopper or have occasional impulse splurges that are beyond your budget, that's wh…
National Puppy Day is March 23. Here are 25 adorable photos of dogs to brighten up your day.
It's easy to spend more when you have two incomes in the equation, but if you want to be better prepared for the future, consider pumping the breaks.
Nothing is quite as insulting to your cat as you closing a door. Buzz60's Maria Mercedes Galuppo has the story.
Natural disasters can be scary and traumatic for people and pets. Buzz60's Johana Restrepo has more.
Dogs can sometimes suffer from different forms of stress, anxiety and fear. Buzz60's Johana Restrepo has more.
See this year's ranking of the most popular US dog breeds, released today by the American Kennel Club.
After riding a rocket ship to popularity over the last quarter-century, Frenchies came in second only to Labrador retrievers — the leaders for…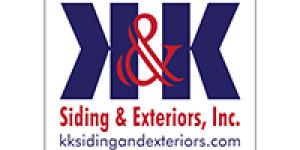 K & K Siding and Exterior Inc.
Chelyabinsk resident Anton Mashukov has three grown-up geese in his apartment, two girls, Masha and Dasha, a boy, Yasha. Every day he walks hi…
When two cats meet, it can take quite some time for them to become friends. Buzz60's Maria Mercedes Galuppo has the story.
Dogs get mental and physical stimulation from practicing agility, and it's a great way to bond with your pup. Here are tips to get you started.
Check out this precious moment as this rescued dog has a difficult time coming inside of his foster home because he spent all of his life outd…
Paddleboarding is a challenging and exciting sport, and a perfect way to have fun on the water. It's also a perfect activity to do with your f…