A couple in California adopted Buddy after he jumped in their truck without explanation. The couple took Buddy home and he hasn't left since.
There's no doubt that moving can be exciting .  . . and stressful.  If you're a pet parent, the stress can be heightened when you're concerned…
Can you do 28 tricks in a minute? Two border collies named Wish and Halo can, and they have set the Guinness World Record for the feat.
Duece was a stray dog found on the side of the road in Kentucky. His left legs were broken and infected and eventually had to be amputated. De…
Boncuk followed the ambulance that transported her owner to a hospital in the Black Sea city of Trabzon on Jan. 14. She then made daily visits…
Ever wonder why your cat wants to rub catnip all over their little, furry body? 
This adorable footage shows the funny moment a cat decided to go for a ride on his owner's robotic vacuum cleaner. Jett was totally relaxed as…
The arrival of the Bidens and their dogs Major and Champ at the White House marks the return of a longstanding tradition - four-legged furry f…
If you're like many pet parents, bringing your furkid along on a shopping trip would be the perfect way to spend a day. While many big-name ch…
Do you hope to travel with a small dog? Do you wish to remain active and want a dog that can run and hike long distances? Do you want an affec…
Stacker compiles a list of dog breeds great for seniors with rankings based on the American Kennel Club's 2019 popularity rankings, and were c…
The most tricks performed by two dogs in one minute is 28 and was achieved by Wish and Halo with their trainer Emily Larlham in El Cajon, Cali…
Midwest weather didn't stop these paraplegic dogs from playing outside. See how the disabled canines at Home For Life Animal Sanctuary in Stil…
See how a dog rescue in California is taking care of a dog who had his tongue and ears cut off as part of dogfighting ring.
This device promises a better understanding of man's best friend.
Poppy was initially found as part of a dogfighting ring with 20 other dogs during a drug bust. Hear her story as she's now living her best lif…
Ben & Jerry's is already irresistible to most humans — and now, they're looking to hook man's best friend with a new line of dog treats.
The 2021 Puppy Bowl will air Sunday, Feb. 7 on discovery+ and Animal Planet. Here's a sneak peek at the puppies taking the field. And for cat …
Padge the pigeon was found with an injured wing and brought to the San Diego Humane Society by a good Samaritan. The pigeon has now found a fo…
The 2021 Puppy Bowl will air Sunday, Feb. 7 on discovery+ and Animal Planet. Here's a sneak peek at the puppies taking the field.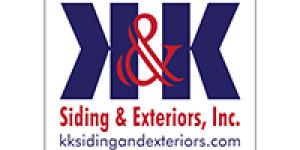 K & K Siding and Exterior Inc.
If you're looking for a dog name, you don't have to look past 2020 to find some pretty cool ones. Buzz60's Lenneia Batiste has more on the pop…
Watch as this golden retriever pup ignores her own doggy pool and tries to go swimming in a birdbath. Moose, a five-month-old puppy, can be se…
A teenager who is caring for two sugar gliders has shared the humor involved with keeping the unusual pets in her home. Michalani Poloa, 16, h…
Thumbelina was rescued after her nest was destroyed by construction workers in New York City. Hear how she was saved and the life she's now living. 
A new study says sniffer dogs can be trained to detect the coronavirus in people, even if they don't have any symptoms. Source by: Stringr
Does your dog often look at you like you're crazy? Buzz60's Tony Spitz has the details.
Haddie was rescued from dogfighting ring and is now living her best life in Los Angeles. Watch her inspirational story here.