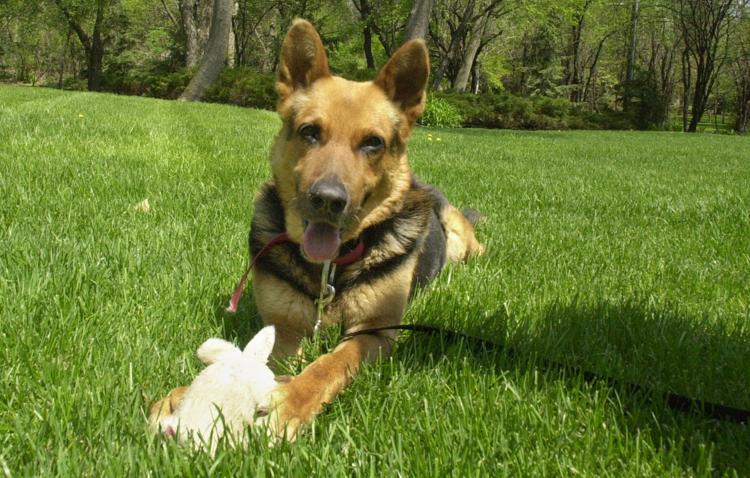 Finally, some people place rocks, bricks and railroad ties around the fence line to deter digging.
You can use a strip of chicken wire about 18 inches wide, folded in half and then opened into an L shape. Mount one side to the fence with a staple gun and the other side to the ground with landscape pins.
Your dog won't want to dig along the fence line anymore, and your grass can still grow through the wire and be mowed.
Get a dose of adorable in your inbox
Receive local adoptable pets PLUS updates for pet lovers in your inbox every week!