English-American classic rock band Foreigner will play a concert March 23 at the Casper Events Center, the venue announced Monday.
Looking for a new job? Browse through the newest job postings on https://trib.com/jobs and find your next career.
Tony Woodell has returned to his hometown of Casper in his new role as executive director of the statewide Wyoming Food Bank of the Rockies. W…
Read through the obituaries published today on trib.com.
Wyoming's coal industry didn't need more bad news.
Longtime Wyoming rancher Mary Strand shares her tales of grit, hard-fought independence and battles with fire.
Brianna Berquam started the National Federation of the Blind of Wyoming Convention Saturday with a story about the life-changing skills she le…
Even though we are in between two consecutive home games in Laramie, this really isn't about football.
Each Sunday we ask you a question about an issue important to Wyoming, then print what you think the following week.
Read through the obituaries published today on trib.com.
Don't miss the great deals at these yard sales around Wyoming.
Snow is in the forecast this weekend and I still cannot find my mittens. There's a lot about winter I like: ice skating, hot chocolate, those …
Casper's much-revered Wonder Bar, which closed in February, could soon see new life as a steak house if Montana-based Finally Restaurant Group…
Our weekly round-up of letters published in the Casper Star Tribune
Casper native Mark Schenfisch made the final callbacks of an audition last fall to play the detective in the mystery musical comedy "Murder fo…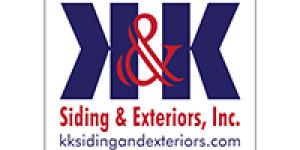 K & K Siding and Exterior Inc.
Natrona County High School students sheltered in place Friday morning while police searched the campus. No threats were found there, or at Cas…
Read through the obituaries published today on trib.com.
Ghost tours at the fort, two Ernest Hemingway discussions and two theater performances are on an abbreviated Saturday slate. Here is a summary…
Fort Caspar Academy raised more than $12,400 as part of an annual fundraising effort that this year will help homeless students in Casper, the…
The vacant Wonder Bar building might have found a new occupant.
Wyoming will join the worldwide effort to end human trafficking with Saturday's Walk For Freedom in Casper.