A heating lamp inside of an animal pen caught nearby materials on fire on Friday morning in rural Natrona County, killing 22 animals and causing minor injuries to one person who tried to rescue them.
Two goats, four ducks and 16 chickens died in the fire, the Natrona County Fire District said in a statement. One woman with minor injuries was treated on scene and released.
She attempted to rescue the animals and sustained first-degree burns to her face, arms and hands in the process.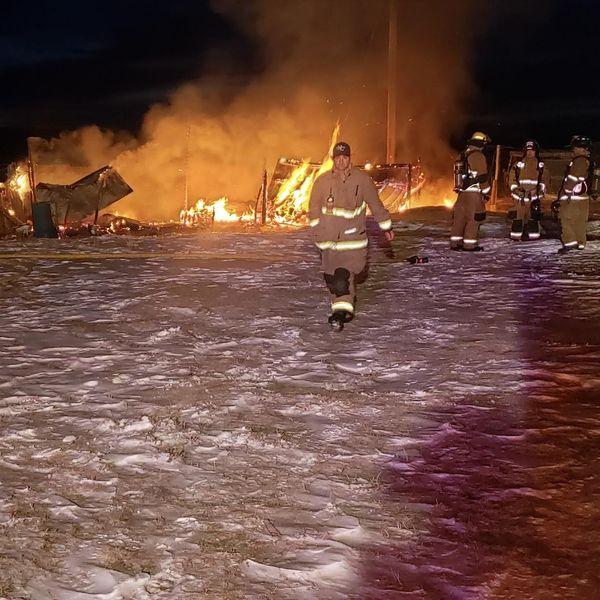 Authorities received a report at about 6 a.m. Friday of an animal holding pen on fire with animals inside on Hopi Road.
Firefighters found the animal pen engulfed in flames with power lines running through the area, the statement said. They were able to contain the fire so that nearby residential buildings were not threatened.
But due to the downed power lines, crews were forced to wait until the power company came to secure the area before continuing to extinguish the blaze.
The fire was deemed accidental.
Those who use any sort of heating sources to keep animals warm during the winter are advised to secure it enough, so that animals can't knock it down and start fires.