They married decades ago, divorced, but stayed in contact. Then he got sick with COVID-19. 
To ensure accurate and complete sports coverage, Casper Star-Tribune newspapers may be delivered later than normal this morning. Customers sho…
For a California native who had never heard the term "bulldogging" until about two weeks ago, the College National Finals Rodeo has been a tot…
The walk visits shrines to various magical characters developed by Neal Forsling, an artist and writer who first settled at Crimson Dawn as a …
Sally Ann announces she's retiring after 43 years in Wyoming journalism.
The state's two-week average in new confirmed cases is below 50 per day for the first time this month.
Cowgirls and cowboys shed their spurs and competition vests and head to the club toting the biggest buckle they have, while locals pile in for…
Laramie (287), Teton (106) and Campbell (87) counties have had the most confirmed cases over the past 14 days.
Natrona County residents will have the chance to vote on an additional "sixth cent" tax for infrastructure projects, the board of county commi…
Dylan Riggins — one day after suffering a broken collarbone, a broken scapula, a broken sternum, a broken rib, a cut lung and a bruised lung —…
The McNeese State junior won the second go-round of steer wrestling with a time of 4.1 seconds Tuesday. Then he traded places with his hazer, …
The fire season is starting early this year, according to state officials. Predictions place Wyoming at an average-to-high fire risk through J…
The Casper Municipal Band is back for free Thursday evening concerts at the Washington Park band shell after missing last year because of the …
Laramie (278), Sweetwater (128) and Campbell (105) counties have had the most confirmed cases over the past 14 days.
Update: Dylan Riggins broke a collarbone and ribs but is expected to make a full recovery, according to a CNFR media coordinator.
The horses had their share of victories Sunday, as eight straight saddle bronc riders failed to record scores at one point.
Both the Ford Wyoming Center and the city are gearing up for their busiest week of the year, and anticipation is higher than normal after last…
I've heard about CNFR from my first day at the Star-Tribune, in the middle of winter and at the height of the pandemic, when a packed arena in…
Sally Ann writes about her road trip through the Southwest.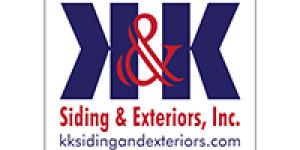 K & K Siding and Exterior Inc.
Laramie (231), Sweetwater (111) and Campbell (94) counties have had the most confirmed cases over the past 14 days.
The new Casper temple for the Church of Jesus Christ of Latter-day Saints will be built on a 9.5-acre site at the intersection of southwest Wy…
Saturday support meetings
Toby Keith is bringing his "Country Comes to Town Tour," to the Ford Wyoming Center on Oct. 17. He will be joined by Colt Ford and Wyoming's o…
Laramie (194), Sweetwater (115) and Campbell (94) counties have had the most confirmed cases over the past 14 days.
Smoke began to appear near the tracks around 11:20 a.m. on Thursday. At least two Casper Fire-EMS trucks responded to the scene.
As Casper city code stands now, people aren't allowed to ride scooters (or other "toy vehicles" including skateboards, roller blades and skate…