Sweetwater (120), Laramie (83) and Fremont (55) counties have had the most confirmed cases over the past 10 days.
Four digital billboards across Casper now display the congresswoman's image alongside words that read: "The first people of this land, the las…
The Wyoming Department of Health said the state's COVID-19 data updates will only occur on weekdays going forward.
The number of active confirmed cases in the state is at its lowest point since July 2.
The average February temperature for Casper was 16.9 degrees, which is nearly 10 degrees colder than normal. 
Long, yellow school buses line the interstate and parking lots fill at eateries and retail outlets. State high school sports championships bri…
Take a look back in time with these photos from Casper's history contributed by readers of the Star-Tribune. 
Jeff Kinney will host a drive-thru event where fans will receive a signed copy of his newest book and take a socially distant photograph with …
Mustangs rally to take down Sheridan and win program's first state title since 1984.
City leaders discussed the longtime practice of parking on the city's parkways -- especially on 12th and 13th streets. 
Almost a year after COVID-19 brought an abrupt end to state tournaments at the Casper Events Center, the newly named Ford Wyoming Center is back open.
Due to a production delay, the Casper Star-Tribune will experience late delivery. This extended carrier deadline will effect the cities of Cas…
Local filmmaker Dennis Rollins is exploring Jewell's story and putting her back on the silver screen with his new film filmed entirely in Wyom…
Here's to March and all of the madness it can possibly bring.
There are currently 487 active confirmed cases in the state.
With Thursday's increase, the state's 10-day average in total new cases is above 100 per day for the first time in over two weeks.
This year's NIC Fest, an annual art festival typically held in June by the Nicolaysen Art Museum, has been canceled due to the impacts of the …
Among the top priorities identified were critical infrastructure and capital planning, increasing citizen engagement, fleshing out the city's …
Fremont County has confirmed the most cases over the last 10 days, with 94.
"She had a great sense of humor," said one former co-worker. "I just can't tell you how much I'm going to miss her."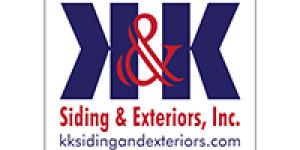 K & K Siding and Exterior Inc.
There are 1,091 fewer active total cases in the state than there were a month ago.
Thin Mints and Samoas and Tagalongs are synonymous with cookies. And not even a pandemic is stopping Girl Scout cookie sales this season. We c…
More than 38,000 Wyomingites have received both doses of the COVID-19 vaccine.
Much of Interstate 80 is shut down due to winter conditions and rolling closures. Meanwhile, blow-overs have been reported on Interstate 25.
Reporter Ellen Gerst talks with one of the city's newest council members. 
He made my HGTV-fueled dreams come true when he made the exterior of my townhouse gorgeous in September 2019, and there were plans to do the s…
Thirty-one Wyomingites are currently hospitalized with COVID-19.