A plan to require masks in Casper was rejected because political officials were wary of public resistance, documents show.
Fire crews and aircraft were battling a large blaze burning west of Casper on Monday evening.
The state's 10-day average dipped below 40 confirmed cases for the first time in a week.
The Natrona County Master Gardeners weekly farmers markets are underway on Saturdays from 7:30 a.m. to noon at the Agricultural Learning and R…
This year, the Wyoming health officials must prepare to balance typical planning and preparation for flu season with the added challenges of t…
The Wyoming Women's Business Center is using federal coronavirus relief money to not only help keep businesses alive but help them adapt to th…
Our columnist writes about the passing of a beloved priest.
Close to 78% of confirmed patients have fully recovered.
The Wyoming Department of Health reports 52,172 people have been tested for the virus.
The mountain lion was not aggressive and eventually walked away from the hikers. 
While business remains much slower in the community than in a typical year, some metrics suggest initial estimates were too grim.
There are now more than 2,000 fully recovered coronavirus patients in the state, when counting both confirmed and probable cases. 
The reality show has been filming in the area for most of July.
The 64 newly confirmed cases are the most in a single day.
Watch live as the governor addresses the state with an update on the coronavirus in Wyoming.
The second and final public forum on the pending deal to sell Wyoming Medical Center to hospital system giant Banner Health will be held Tuesd…
Thirty of the new recoveries come from laboratory-confirmed patients.
Driver inattention, cellphone use and a possible medical condition are being investigated as possible contributing factors.
The photographic war memorial, Remembering Our Fallen tribute towers, arrived in Casper on Sunday and will be open for public viewing 24 hours…
Since Coastal Television Broadcasting officially took over operations in June, it has laid off five on-air personalities, including an award-w…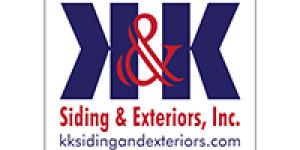 K & K Siding and Exterior Inc.
Our columnist puts to use a piece of sound advice.
The newly renovated Cheese Barrel at the Blue Bird and Oil City Beer Company have both opened their doors in recent months, despite the onset …
This week, photographer Cayla Nimmo and city reporter Morgan Hughes took a tour of Casper's Solid Waste Facility to learn a bit about our trash.
The museum's summer events have been canceled, including Caspar Collins Day normally held every July.
Of the record 63 recoveries announced Friday, 53 are of confirmed patients.
The driver was ejected from their vehicle and died after being taken to the hospital, police said.
Seemingly the most controversial change would be the length of time an animal can be tethered outside. In the current ordinance, animals can o…