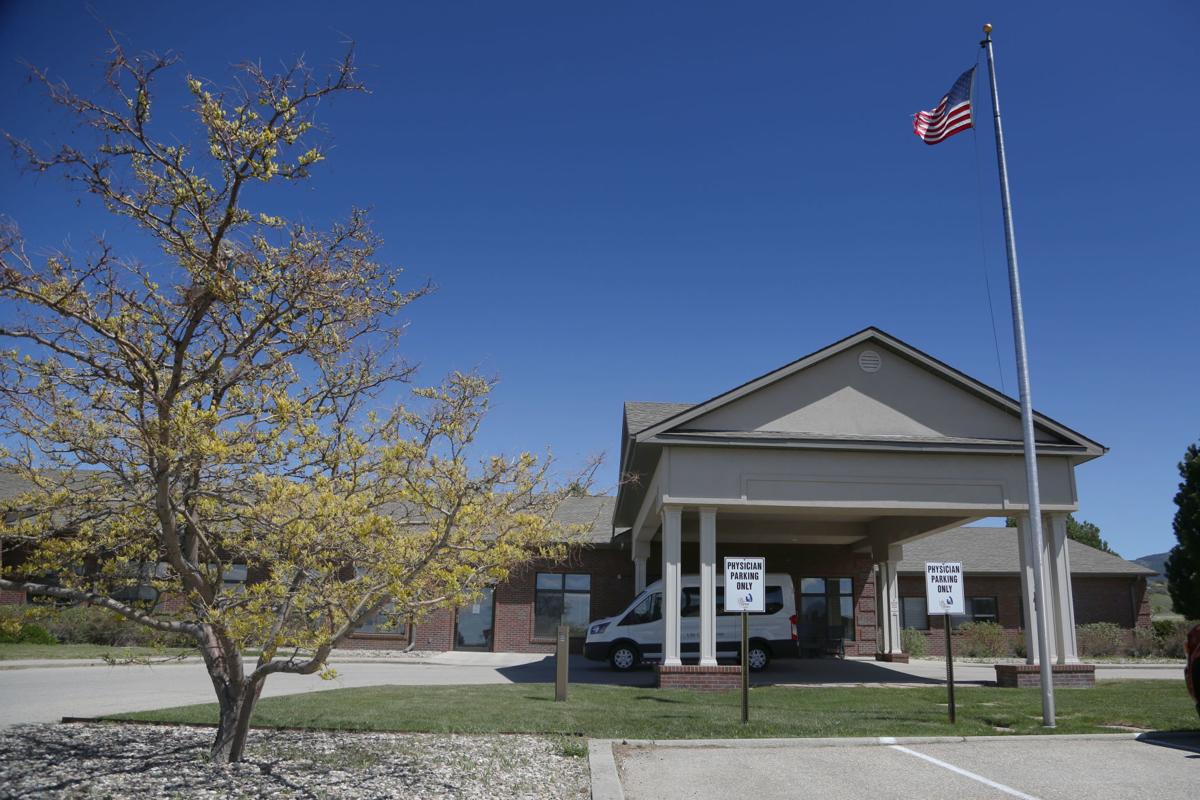 Roughly 265 staff members and residents at a Casper long-term care facility will be tested and quarantined after a case of the coronavirus was confirmed there, health officials said Thursday.
The contagious nature of COVID-19 and the high-risk setting prompted the testing of all staff and residents as soon as possible, the Casper-Natrona County Health Department said in a statement. That testing was performed Thursday.
The announcement did not name the facility. However, the Wyoming Department of Health identified it as Life Care Center of Casper. The center's director, Tess Bailey, later confirmed that a resident at the facility did test positive for COVID-19 and is now receiving care at a local hospital.
On Wednesday night, the Casper-Natrona County Health Department learned that the resident had tested positive. That person was tested after exhibiting symptoms, the health department said. It's unclear where that resident was originally exposed to the virus.
The department did not offer details about the person who was infected, other than to clarify that the resident was a previously identified case.
COVID-19 spreads easily and is of particular concern to health officials when it's found in a nursing home or other long-term care facility, where older residents live in close quarters. Older people are also more likely to develop severe symptoms from the disease. On Thursday, the state announced the death of a COVID-19 patient at a Washakie County nursing home that's experiencing a coronavirus outbreak.
Mass testing
The county health department is relying heavily on its partnership with Wyoming Medical Center, the state's largest hospital, to conduct so many tests at once, said Hailey Bloom, the agency's spokeswoman.
"They offered us three testing sites, plus testing at our facility," Bloom said. "Without that, it would be a logistical nightmare."
Bloom said the residents are quarantining at the facility itself. Given that some staff members are needed for the center to remain open, the Wyoming Health Department has permitted asymptomatic staff members to continue working. However, those workers would only be allowed to leave their homes to work, Bloom explained.
"Due to the large number of staff members required to quarantine, these individuals who are asymptomatic but awaiting test results will be allowed to work only with appropriate personal protective equipment to ensure residents receive continued and required care," the Health Department said in an announcement.
Bailey confirmed in a Thursday evening statement that all staff and residents had been tested. If a resident tests positive, he or she will be placed in isolation within the building, she explained. Staff will recover at home and only return to work when they meet Centers for Disease Control and Prevention guidelines.
"Our primary concern is for the health and safety of our residents, nursing staff and other care providers," Bailey said. "They are on the front line of this unprecedented outbreak. Our staff is trained in proper use of PPEs and are following all relevant guidelines in infection control. They are putting in heroic efforts to ensure that our patients are receiving excellent care."
Bailey said the center would stay in regular contact with families and, since visitation remains restricted, would coordinate calls, video chats and window visits.
The positive case at Life Care comes amid a resurgence in cases in Natrona County, with 17 in the past nine days. Prior to that, the county had gone three weeks without a case. Two confirmed cases were reported Thursday, including a man in his 70s and a woman in her 30s.
On Wednesday, health officials here closed a local day care facility after a child tested positive for COVID-19. In that instance, 32 staff and children were tested and a total of 58 people were told to quarantine.
Bloom said the results of the tests from the childcare and long-term care facilities could be ready in as soon as 24 hours but might take longer.
"The (Wyoming) Department of Health is prioritizing both of these tests," Bloom said. "They know this is an urgent situation and they know we need to get these results as quickly as we can."
Focus on long-term care facilities
Also on Wednesday, the state announced a new testing program to address outbreaks at long-term care facilities. As part of that program, all staff and residents at facilities with identified cases will have to be tested weekly until the ongoing outbreak disappears.
"Staff from our department are helping with the overall situation in Casper through consultation and support for contract tracing, as well as prioritized testing at the Wyoming Public Health Laboratory," said Wyoming Department of Health spokeswoman Kim Deti.
Two outbreaks have already occurred at long-term care facilities in Wyoming. Over the weekend, the state announced that five staff members and four residents at Worland Healthcare Rehabilitation Center tested positive for COVID-19. The latest person in Wyoming to die after contracting coronavirus, an older man who live at the center, was announced Thursday.
Additionally, 22 cases have been linked to Wyoming Behavioral Institute in Casper.
To date, Wyoming has recorded more than 600 confirmed cases of coronavirus, with nearly 200 additional probable cases, according to the health department.
Twelve residents have died after contracting COVID-19.
To limit the virus' spread, Gov. Mark Gordon and state health officer Dr. Alexia Harrist in March ordered the closure of schools and many businesses where people congregate, including bars, gyms and hair salons.
Gyms and personal care establishments were able to reopen with some restrictions May 1. The state has also allowed restaurants to open again — with conditions. And on May 15, the state allowed an order limiting public gatherings to 10 people or less was allowed to expire in favor of one setting the limit at 25.