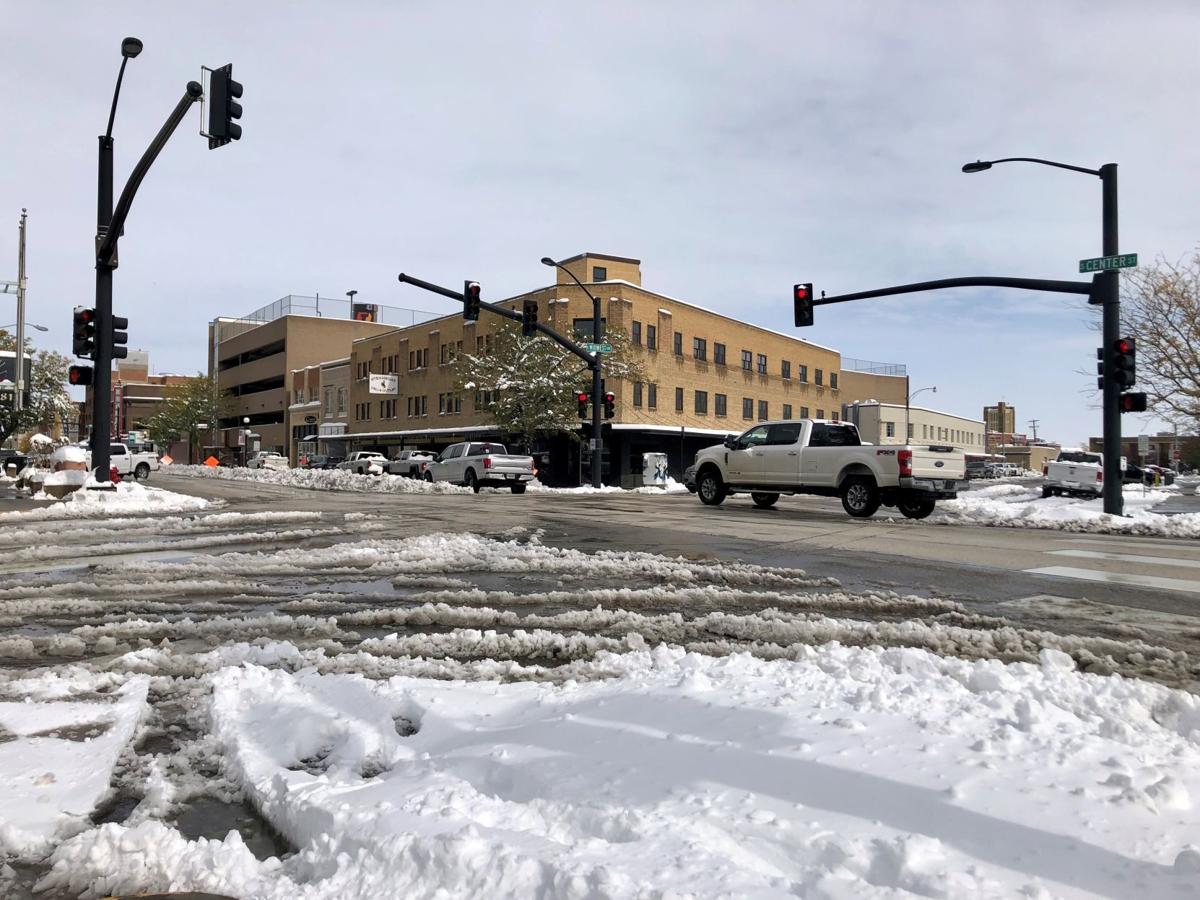 A powerful, early season storm dropped more than a foot of snow over parts of Wyoming on Tuesday and Wednesday, resulting in widespread highway closures.
Overnight Tuesday, most of Interstate 25 and Interstate 80 were closed, as was a large section of Interstate 90. Multiple other highways also shut down for a time due to the heavy, wet snow and gusty winds.
For a time, most major highways connecting Casper to the rest of the state were closed including sections of U.S. Highway 20/26 and Wyoming 220.
By Wednesday evening, the interstates had reopened, though some of the smaller highways remained closed.
Along with the heavy snow, the storm brought high winds to parts of the state, making travel difficult to impossible in places. Blizzard warnings were in effect for a time in Converse, Niobrara, Goshen and Platte counties, according to the National Weather Service.
The storm dropped nearly 13 inches of snow in the Casper area, 18 inches near Buffalo and 8 inches in Lander, according to preliminary snow totals from the National Weather Service.
Schools remained open in Natrona County, but students in Midwest attended classes remotely, according to the school district there. Schools in Goshen County were closed, as were schools in Campbell County, media there reported. Glenrock schools were also closed due to the weather, according to a Facebook post from that district.
The Natrona-County Health Department cancelled a scheduled flu clinic amid the storm. The scheduled Oct. 23 clinic at the Mike Sedar firehouse is still expected to go forward from 10 a.m. to 4 p.m.
As of Wednesday morning, the Casper Police Department had responded to 16 reports of road accidents since the snow started Monday night. The Natrona County Sheriff's Office received five calls reporting accidents in the same time period. Of all accidents recorded, three were reported to have possible injuries.
Casper Fire-EMS public information officer Andrew Sundell said Wednesday in a video briefing that the agency also sent vehicles to several road accidents on Tuesday.