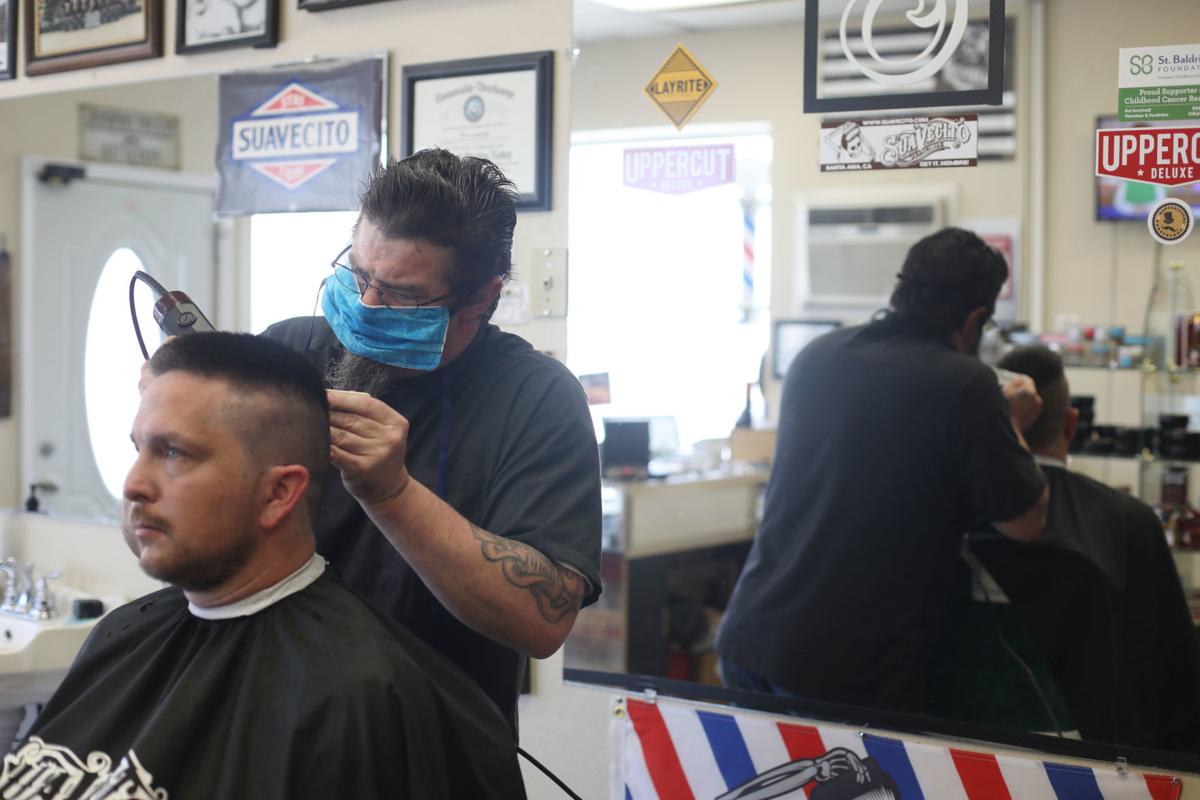 Wyoming's three established health orders will remain in place through the end of July, Gov. Mark Gordon announced Monday.
The loosening of the orders has been paused, officials say, because the number of cases in Wyoming has continued to climb since mid-June. In his announcement, Gordon noted that Wyoming has averaged 27 new confirmed cases each day for the past two weeks.
The number of hospitalizations in the state now stands at 17, the most since April 22. There has not been a corresponding growth in intensive care admissions or ventilator use; according to state data, there remains ample ICU beds and available ventilators.
"I'm disappointed again that we continue to see case numbers rise," Gordon said in a statement. "Wyoming residents only need to look at what Texas, Florida and Arizona are experiencing to see how much damage being careless, not wearing a mask, and failing to social distance can cause to our state's economy, our citizens' health and our healthcare system."
The three orders cover restrictions placed on restaurants, gyms, theaters and gatherings. Broadly, all businesses covered in the order are still allowed to remain open and operate, albeit with various social distancing and sanitation requirements. The only substantial change to the orders, beyond their extension through the end of this month, is a slight simplification to restaurant restrictions.
The orders have been in place to varying degrees since mid-March, when Gordon recommended that schools be closed. Harrist made that recommendation an order shortly after; she also closed restaurants to in-person dining and shuttered gyms, hair salons, tattoo parlors, movie theaters and gatherings of more than 10 people. Those orders have all been rolled back slowly since early May and now largely only require social distancing and sanitation for the businesses they cover.
In the announcement, Gordon's office wrote that the governor and health officials "continue to strongly recommend the use of face coverings in public settings where it is not possible or reasonable to stay physically apart." The orders require some people — like waiters or hair stylists — wear face coverings, but there is no statewide mandate for individual residents.
Gyms and personal care establishments were able to reopen with some restrictions May 1. The state has also allowed restaurants to open again — with conditions. And on May 15, the state allowed an order limiting public gatherings to 10 people or less to expire in favor of one setting the limit at 25.
The orders — and the economic hardship they've caused — prompted some protests, though not on the scale seen in other states. Gordon has said the reopening of Wyoming is being driven by data, not dates.
As of Monday, Wyoming has confirmed 1,545 cases of the novel coronavirus, along with 359 probable cases. Of the confirmed patients, 1,131 have recovered; of probable patients, 281 have recovered. State and private labs have processed nearly 57,000 samples, for a positive rate of about 2.7 percent. Nearly 900 samples were processed between Sunday morning and Monday afternoon, for a positive rate of 4.4 percent.
Twenty-one residents have died after contracting COVID-19.