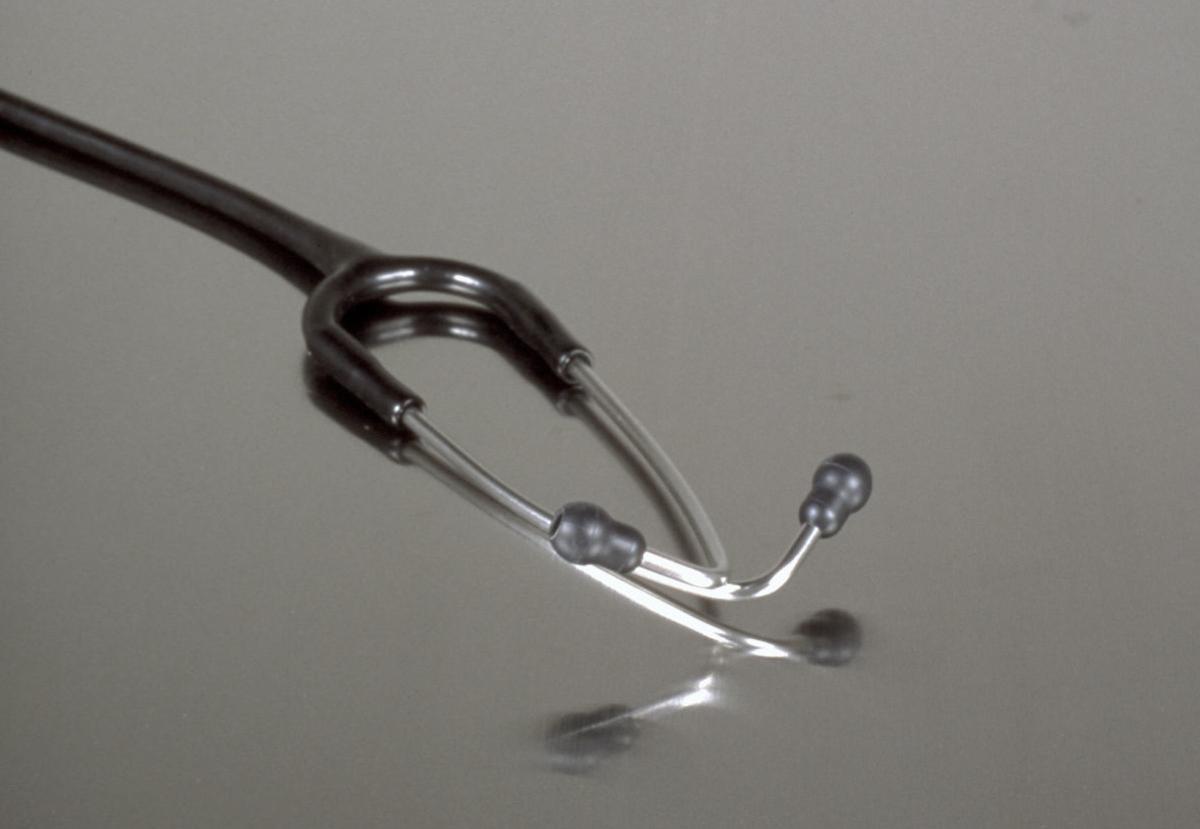 A spike in people contracting sexually transmitted diseases across the state has likely been caused by a variety of factors from dating apps to risky behavior, health officials say.
More puzzling is that while a plethora of options exist to slow it including education, free testing and effective treatments, enough people don't seem to pursue them, said Dr. Mark Dowell, the county's health officer and an infectious disease expert.
"Or they don't want to know," he added.
"People have much more risky behavior than they would admit to, even to people in their lives," said Kelly Weidenbach, the executive director of the Casper-Natrona County Health Department. "A lot of the stuff happening, it's behind the scenes. People just don't talk about it. You know, there is a little bit in our culture of just putting our heads in the sand and not wanting to talk about it."
The state Department of Health reported last week that gonorrhea rates jumped 50 percent between 2016 and 2017. Over the past five years, it's skyrocketed by 529 percent. In Natrona County, there were 413 cases of chlamydia and 76 cases of gonorrhea in 2017. The previous year, there were 326 and 70.
In all of Wyoming, there were 44 reported cases of gonorrhea in 2012. In 2017, there were 415.
Dowell said Natrona County is near the top as far as STD rates in the state. He attributed that partially to a more transient population here, along with more illicit drug use.
"I've been here 26 years," he said. "I've never seen this amount of gonorrhea. What goes along with that is also of course chlamydia."
It isn't as if there's a dearth of testing and treatment options in the county. Dr. Karl Radke of the Community Health Centers of Central Wyoming said the facility provides testing on a sliding scale and even has a "charity care program" for patients who cannot afford the minimum fees.
"We understand the rising numbers of STIs in Natrona County, as we have seen this mirrored in the clinic," he said in an email. "Our providers do one-on-one counseling with our patients and/or significant others to raise awareness and talk about next steps/treatment in the case of a positive screen. The clinic has an in-house lab where we routinely do testing for HIV, gonorrhea and chlamydia."
"There's a ton of education that could go on and does go on," Dowell added. "Anybody can get free testing."
You have free articles remaining.
Weidenbach said the county Health Department provides testing on a sliding scale, too, and under a state program; it can often be free or low-cost. Treatment can also be free, depending on the condition. Her department's prevention efforts are comprehensive, including assessing detailed risk factors of patients and reaching out to their previous sexual partners (even using Facebook to track them down when necessary).
"For sure, rates are driven by those people who didn't know they were exposed to someone with the disease and go undiagnosed and are spreading it to other people," she said.
While education is available elsewhere in the county, Weidenbach said the Natrona County School District does not have a standard sex ed curriculum. The responsibility for what that education looks like is delegated to each school. Her department has a specially trained sexual educator that's working in some schools here, like Natrona County High and Dean Morgan Middle.
The massive increase mirrors national trends that show spikes in STDs. For instance, there were 98.1 cases of gonorrhea per 100,000 people in the U.S. in 2009. In 2016, the number was 145.8, according to the Centers for Disease Control and Prevention. A similar jump was found for chlamydia.
Dowell said it's difficult to lower rates in a population once they've climbed. He compared it to the spreading roots of a tree.
The numbers are what they are. But what's harder to explain is why. State health officials have said it's attributable to higher amounts of anonymous sex, sex with more partners and a drop in condom use.
While rates are climbing across all age groups, they're increasing most for young people between the ages of 15 and 24. Dowell and Weidenbach said they attributed part of that rise to online dating apps and another part to the ubiquitous presence of sex and sexual imagery that Dowell said is "blunt" in modern culture.
"I don't think any one thing is increasing those," he said. "I don't think dating sites are necessarily the primary reason. I think it's just a combination of things. I think it really is generational."
She added binge drinking as another factor that increased risky behavior. Natrona County has a particularly high rate of binge drinking, which increases during economic downturns, Weidenbach said.
Another reason for the increases may be the advancement of medicine. Gonorrhea and chlamydia are both curable, and HIV is now significantly more treatable than it was in the 1980s and '90s.
Dowell also said school systems need to be more "aggressive" in how they teach sexual education. That doesn't mean abandoning teaching abstinence, but it does require being realistic about young people being sexually active.
The idea that "if we talk about this and show pictures and put it right out there on the table, that it's going to promote sexual activity, is maybe 50 years out of date and not real," Dowell said. "The more you talk about it, the more you may convince people to behave and maybe help them understand better what they see online and how to differentiate, you know, the information they get with what is real world and give them some perspective."
Follow education reporter Seth Klamann on Twitter @SethKlamann