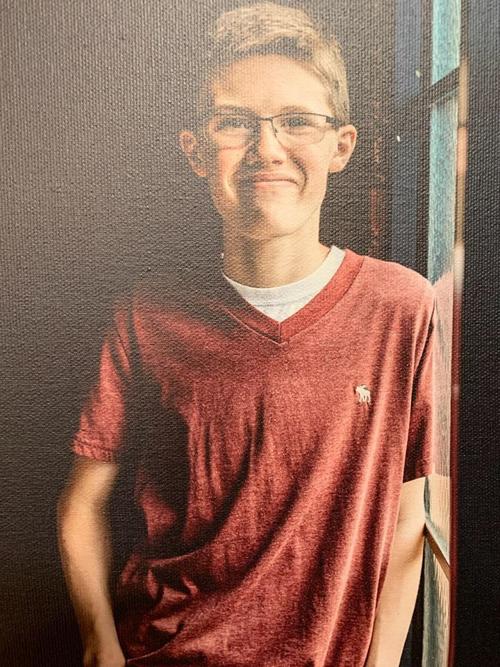 Two people riding horses on Sunday found the body of Joey Peterson, the 16-year-old Natrona County boy who disappeared in November after leaving his rural home.
At about 2:30 p.m. Sunday, the riders found a body on a prairie hillside in the area of Hat 6 Road, about four miles from his family's home, the Natrona County Sheriff's Office announced Monday. Natrona County Coroner James Whipps later identified the body as Peterson's.
Peterson left his family's house near Goose Creek Circle east of Casper on Nov. 10, shortly before a storm dropped snow on the area. Scores of volunteers and emergency responders searched for him before the onset of winter temporarily halted the effort.
"We have been, and continue to be, overwhelmed by the outpouring of support, care, and empathy for our family," Peterson's family said in a statement released by the sheriff's office Monday. "Through our ongoing despair and heartbreak we continue to be humbled by our community."
Peterson, who had high-functioning autism and was described by officials as not self-sufficient, left home without a cell phone or winter clothing. Authorities used a Black Hawk helicopter, drones, horses and dogs to try to locate Peterson in the days following his disappearance. And although investigators found Peterson's footprints, the sheriff's office announced 10 days after the boy went missing that the search was being handled as a recovery effort rather than a rescue.
Sheriff's Sgt. Taylor Courtney said on Monday morning that Peterson's death appeared to be accidental and non-criminal. He said, though, that the agency would continue its investigation before making a final determination.
Peterson's body was found in an area that was searched in the fall, when it was likely obscured by cactus, grass and sage brush, Courtney said.
"When you're searching for a missing person ... if you miss by an inch, you miss by a mile," Courtney said.
Be the first to know
Get local news delivered to your inbox!