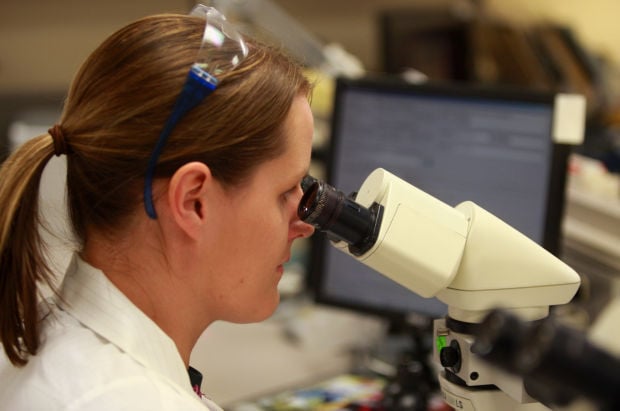 Nearly 6,000 people in the Casper area work in health care or a related field. If one of those professionals had an innovative idea to improve a procedure, would they have the resources to turn that idea into a product?
Local economic development agency Advance Casper wants to make sure the answer to that question is always yes. The organization is hosting a biosciences innovation summit in August to advertise what the community and the state can offer that industry.
"If you're busy being a doctor and doing your doctor thing, but you have an idea that could possibly you know help you do your doctor thing, but you don't certainly have the the time to develop that, our goal is to develop a network in which we can develop your idea along others and have all the resources here available," explained Advance Casper president Justin Farley.
A partnership of Advance Casper, the University of Wyoming, Ridefor8 Venture Capital, Banner Health and the Wyoming Business Council is hosting the event, dubbed the WyoBio Innovation Summit. It promises appearances from the congressional delegation, the national futurist Edie Weiner, and international entrepreneur Penelope Shihab, as well as a handful of local and regional experts.
Farley thinks that's an untapped entrepreneurial resource. Ideally, the conference would catalyze connections between investors and would-be medical inventors or "innovators," bolstering an already growing industry here.
"The idea is that you don't need, you know, 20 companies to show up, you need a half dozen and it'll start to feed on itself," Farley said.
He added that while the focus is bioscience, he hopes the summit will have a wider appeal. Representatives for the organization's other investment funds, Invest 307 and Breakthrough 307, will be there as well.
"So these are all the pathways for anybody that has a bright idea in Wyoming to find the path to getting that to market," he said.
The summit and the focused investment efforts are a continuation of Advance Casper's work to diversify opportunities for entrepreneurs and recruit more professionals to the area.
In September, the group helped launch Choose Casper, a website designed to market the city to prospective residents while connecting them with people who already live here.
The conference is scheduled for Aug. 12-13 largely at the Casper College campus. Information on the full event lineup and how to purchase tickets can be found at www.wyobiosummit.com.
Follow health and education reporter Morgan Hughes on Twitter @m0rgan_hughes