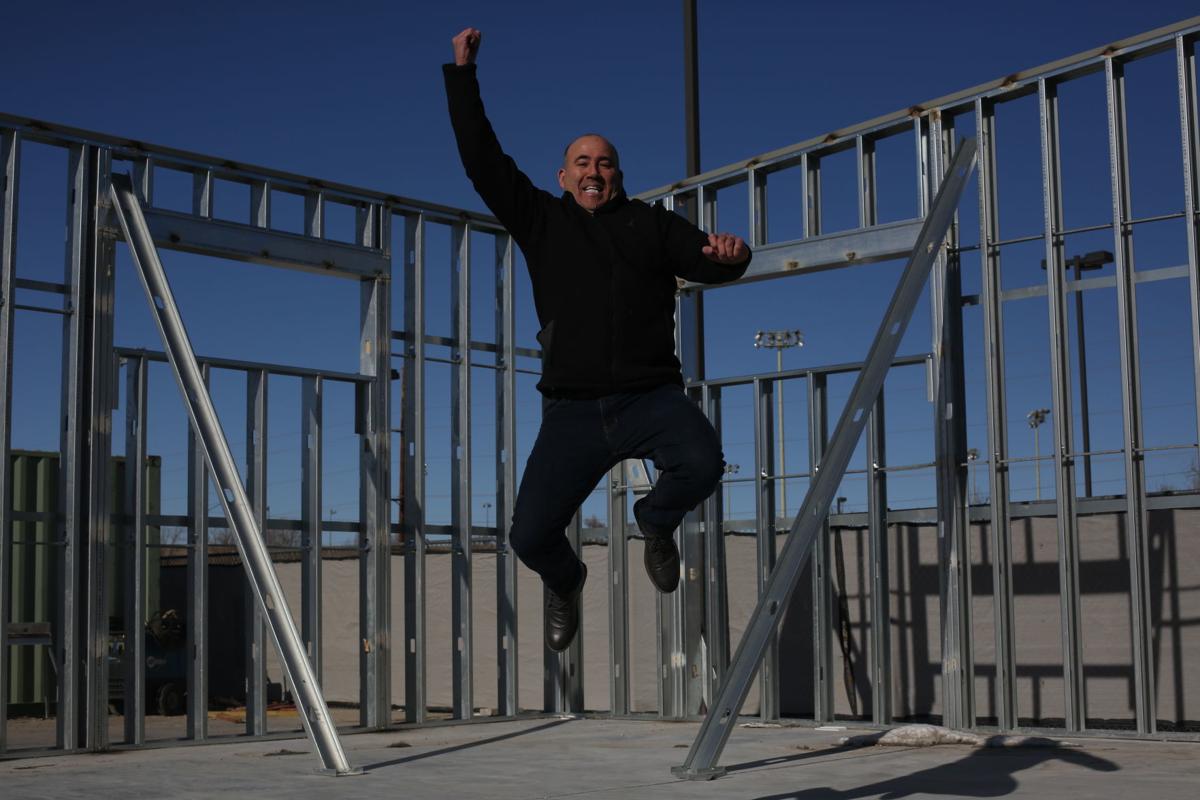 Big things are happening inside the Boys & Girls Clubs of Central Wyoming main branch.
The Susie McMurry Technology Center relocation and expansion is underway, with 76 percent of construction funding completed. The center is the focus of the paddle raise impact auction during the Vision 2020 Reverse Raffle and Auction on Feb. 1 at the Casper Events Center.
We chatted with CEO Ashley Bright about the evening in general and specifically the exciting new tech center.
Tell us about the progress of the tech center relocation and expansion. We are 76 percent complete on construction funding, which was pegged at $890,000. We will have needs inside the tech center — about $90,000 for tech supplies, equipment, upgrading all of the computers. This is not the old-school computer science room, with rows of monitors. This includes a green space, a robotics space, a coding space. We'll have 3,000 additional square feet of space to truly address the tech of the now and of the future.
When do you think the space will be completed? We are looking to complete in late spring, with a soft opening in the summer and a full opening in the fall. With the completion, the current space upstairs will be converted into college seminar space. Even now, Casper College is coming down and teaching our students college-level classes for credit after school. National Boys & Girls Clubs say they've never heard of any collaboration like this at any other club in the country. So to have that added space for that is also huge.
Let's get down to the nitty-gritty. How much do you need to raise Feb. 1 at the gala for this effort? If we raise $475,000 at Vision 2020, it will make an impact on our $3.9 million dollar operating budget and will get us really close to wrapping up the needed construction funding of the Tech Center. We'll be dancing in the streets.
Tell us about this year's car prize. For every $250 donated during the paddle raise portion of the auction, you get one chance at a 1980 Mercedes Benz 380 SL convertible, bright yellow with a new hardtop and automatic transmission.
There are oodles of great live and silent auction items again. Let's highlight a few. They are coming in like crazy. There's a skybox at the Phoenix Open for six; a reception at the Governor's Residence for the Thunderbirds and CFD bull riding for eight people during Cheyenne Frontier Days; seven days in Mesquite, Nevada, at a private condo with golf for four at Coyote Willows; a Kenny Chesney concert and trip; private jet to a Denver Broncos game package; a Josh Allen autographed Wyoming jersey; and literally hundreds more items.
This is on the floor of the Events Center so it's a massive event. What are the ticket options? Individual tickets are $125 per person and we invite everyone to join us. You don't have to be at a business table to come and be with us. A corporate table is $1,000 (eight tickets), VIP table is $2,000 (champagne, premium appetizers, tableside cocktail service), silent auction sponsor is $3,000, bid cards sponsor is $5,000 (one VIP table, eight tickets) and presenting sponsor is $10,000 (two VIP tables, 16 tickets). Doors open at 5, dinner will start about 6. The program will run from 6:30 to about 8:45 or 9, so it's not a late evening. Just a ton of fun. We'll take reservations through Friday Jan. 31, by calling 235-4079 or emailing abright@bgccw.org.
Tell us about your numbers. Our operating budget is $3.9 million annually. We are in four counties — Natrona, Converse, Johnson and Fremont. We acquired the Dubois club last summer and are targeting fall 2020 to open the Boys & Girls Club of Riverton. The youth there don't have a rec center or a Y or any place to hang out with structure after school. There is an 18-person advisory board there working hard on this and we anticipate being in the Rendezvous Elementary School, serving 80 to 100 a day right away.
Follow Sally Ann Shurmur on Twitter @wyosas
Be the first to know
Get local news delivered to your inbox!