The feeling arrives like clockwork in the fall. When the yellow school buses trundle down Casper streets. When cold winds that smell like snow slice through the heat and the Aspens turn gold on Casper Mountain.
It's a fog that drifts in as summer turns to autumn and doesn't lift until Thanksgiving.
Judy Shepard hates October.
She didn't used to believe in that sort of thing, that the anniversary of a trauma could affect you years later. She's not prone to bouts of sentimentality or indulgence. Shepard raised two boys in Wyoming, often without the help of her husband. He was away for long periods working in the oil business. Shepard had then, and still does, little patience with "girl silliness."
But the feeling arrives each year with the season when her eldest was murdered.
Twenty years have passed. Twenty autumns on Casper Mountain. Twenty generations of kindergartners headed to their first day of school. Two decades since her son Matthew was killed.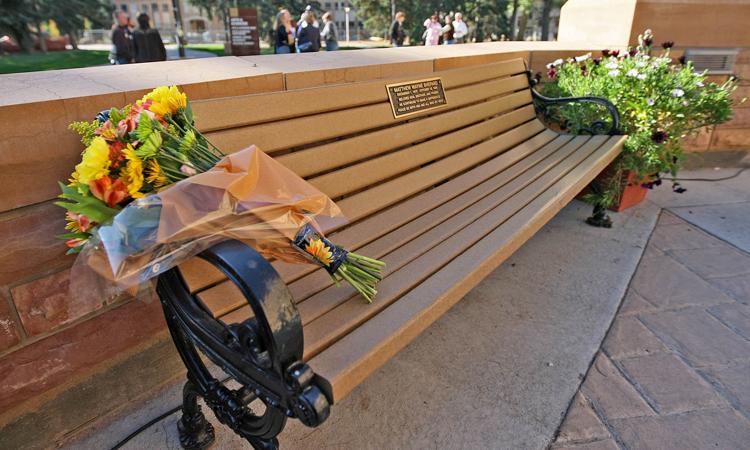 A friend of mine
On a clean sheet of notebook paper in 1997, 20-year-old Matthew Shepard put down what was on his mind.
He'd just returned to Wyoming from a stint in Denver. His plans in the big city didn't play out, and he sunk deeper into a malaise that was hard to shake.
It was time for a change, time to study and make new friends, get a degree, work somewhere out in the world doing good. He'd enrolled at his parents' alma mater, the University of Wyoming.
"I am 20," he wrote in a messy cursive. "I am sensitive and caring … I'm here because I'm depressed and confused. I hope to become un-depressed. I've learned that failure is not always bad that it is necessary... I want my life to be happy."
His friend from boarding school, Michele Josue, reads through some of these journal entries in her documentary, "Matt Shepard is a Friend of Mine." Many entries are similar, a glimpse of being young and feeling that the world within is every bit as worth exploring as the world without. Courteous and formal, kind and thoughtful, argumentative and sharp-tongued when angry.
As the story of his death gained its own momentum, friends and family sometimes felt that the person behind the legacy was flattened. His death had become an event, his life distilled into a martyr's.
But Matt was complicated. He was young. He spent money on trips to Fort Collins, Colorado, where there were actual gay bars, instead of paying his phone bill. He had big dreams. He was thoughtful, attentive to the needs of others.
What gets lost is that Matt was a presence in any room, Josue said. Like his dad, he commanded a certain attention. He was usually in the middle of a crowd, a social kid who'd befriend anyone who needed a friend.
Matt was raped in Morocco years before he returned to Wyoming. In addition to growing up and figuring himself out, he'd suffered a trauma.
In retrospect, his kindness and fight to shake depression are a credit to who he was, Josue said.
"His spirit was never broken throughout all these traumatic events," she said. "He went back to Wyoming, and he really thought that was going to be a step in the right direction for him, a step closer to home."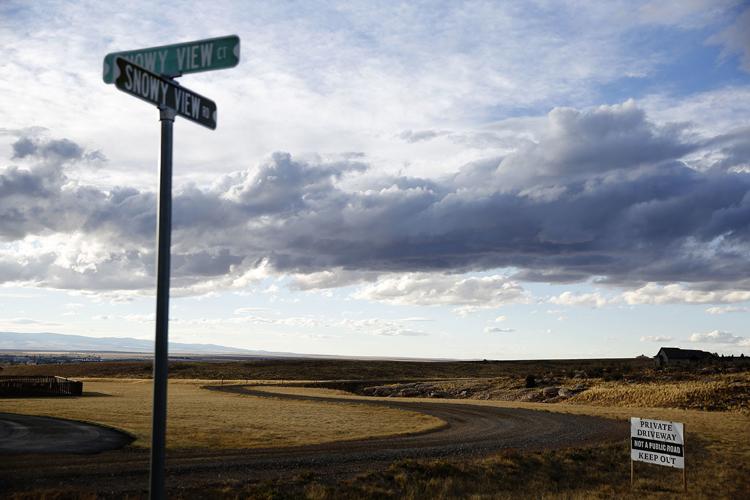 A murder
Broken things can look small, and Matt was already a small man standing at just 5 foot 2. He wore braces and had a thin frame and a boyish face.
When Albany County Sheriff's Deputy Reggie Fluffy approached the fence where Matt was bound and unconscious, she thought he was a child.
Matt had spent the afternoon before planning for Gay Awareness Week with classmates. They'd meandered to the Village Inn to talk over greasy cups of coffee and cherry pie, his mother's book notes. As the evening drew on, Matt wanted to go out. No one else did. So, not for the first time in his life, he went out alone.
Matt chatted with the bartender at the Fireside Lounge, Matt Galloway, who would later open up a number of bars and restaurants in Casper. Matt Shepard spoke to one other man there that night, who would later testify in the murder trial that he thought Matt had flirted with him and it had made him angry. At some point, Matt began talking to two men who were about his age.
They later told police officers they had pretended to be gay with plans to lure Matt out with them and rob him.
They did rob him, halfheartedly. Matt's ATM card was found tossed in the cab of the pickup. The violence, however, was fervent.
One began beating him in the pickup as they drove through Laramie. They arrived at Snowy Mountain View Road, a deserted area near town. The beating continued outside the truck. The other man tied Matt to a fence. Matt was pistol-whipped so severely that the skull behind his right ear caved in and his brain stem was crushed. It was one of the later blows from the butt of a .357 Magnum that took his consciousness and later his life.
A bicyclist found Matt the following evening and ran to the nearest house for help. Matt's hands were still tied to the fence.
In her book, Judy said she doesn't think about the attack anymore. It's a coping mechanism, to avoid imagining the event.
"It's bad enough to know that it happened," she wrote.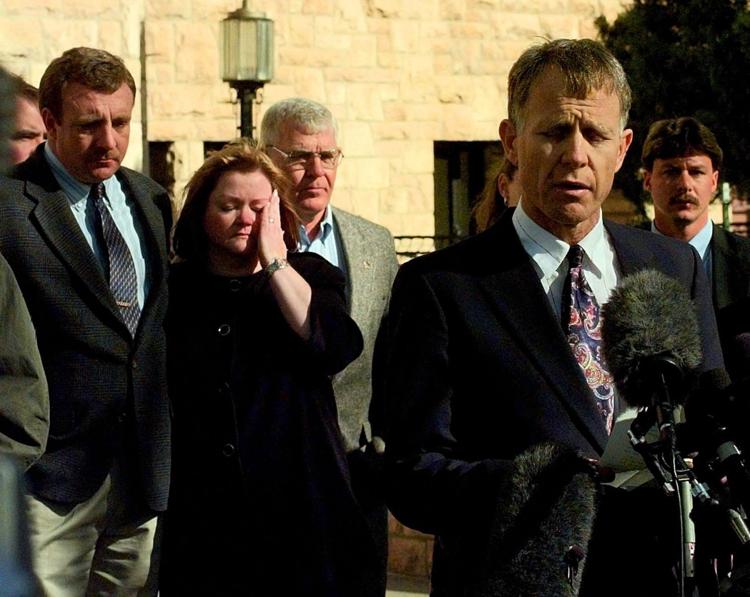 Ordinary people
Matt never woke. He spent six days in a Fort Collins hospital before dying.
Candlelight vigils were being held worldwide, but the Shepards, locked in their own tragedy, were largely cut off from the growing interest in their son. What the Shepards understood at that moment was that people had been sending messages of support, and they wanted to respond. So they left the hospital and bought a pack of thank-you cards.
"Those twenty-five cards are a stark reminder of how unprepared Dennis and I were for the attention Matt's attack would attract," Judy wrote in her book, "and how unprepared we were for the effect his story would have on people worldwide."
The Shepards were pretty ordinary Wyomingites. Their bloodlines are rooted in the state. Dennis was the oilman, quick with a joke and a laugh. Judy had been a stay-at-home mom when the boys were young but remained a closet academic, taking classes while the kids were at daycare and doing her homework while they napped in the afternoon. College years had been spent in Laramie, family holidays in the Big Horns, fishing, camping, hunting.
Matt's brother, Logan, four years younger, was more introverted like his mom. But Matt shared her interests. From the age of 10 he was involved in community theater in Casper. He took part in his first political campaign at 7, taking voting information door to door. The Shepards said they tried to raise their children to be respectful, the kinds of kids who would hold open a door for an adult.
Like other Wyoming families, the family had followed the tide of crude to far-off places for work. It was 1993, and the downturn in oil had hit Wyoming's job market. The family moved to Saudi Arabia where Dennis would work for Saudi Aramco, while Matt attended a boarding school in Switzerland. He was a junior in high school.
About a year after Matt's death, Dennis and Judy's roles reversed. Dennis had been the one to speak on behalf of the family, from the memorial service to the final day of the second murder trial when he explained why they hadn't sought the death penalty. But then, he returned to work in Saudi Arabia to support the family financially. Judy, the introvert, took to the road, giving speeches at colleges, attending events.
She recalled in her book that the first instinct she had after Matt's attack was to take her family far away, where she could be sure to keep them safe. But that instinct, however understandable, wasn't the one she followed.
Dennis, Judy and Logan formed the Matthew Shepard Foundation within months of Matt's death, not sure what it would be but knowing they wanted something good to come from the loss.
Albany County Sheriff Dave O'Malley was one of the many people in Wyoming law enforcement caught up in the whirlwind following Matt's murder. He was an investigator at the time, and the event shook him, stripped away his ignorance and callousness toward the gay community. He also was witness to the beginnings of the Shepards' activism.
"I remember 20 years ago sitting with Dennis and Judy, and Judy started talking about having this small window of opportunity to try to get information out to people about tolerance and compassion," he said. "That small window is now 20 years open, and they're still on the road all of the time, speaking with people about issues of inclusion and equality among everybody. I can't say enough about them."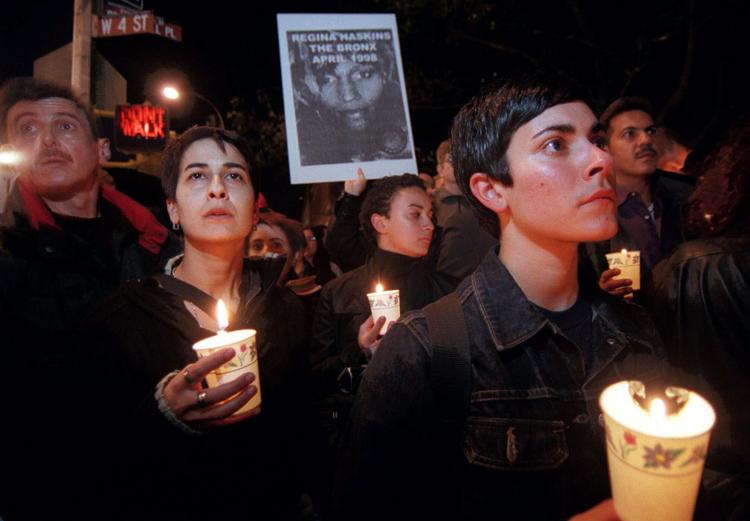 Grace under pressure
Matt died just before 1 a.m. on Oct. 12, 1998. The family, ill-equipped for the media attention that had flourished since the attack on Matt six days earlier, relied on the hospital to pass along a message to the cameras posted outside Poudre Valley Hospital.
Poudre Valley CEO Rulon Stacey was one of the few people close to the Shepards when the world's insatiable interest in their son could still be kept out by the walls of the hospital.
"Matthew's mother said to me, 'Please tell everybody who's listening, to go home, give your kids a hug.'" Stacey's voice cracked. He exhaled. Six seconds passed. When he spoke again, his voice was steady.
"And don't let a day go by without telling them that you love them."
Jim Osborn, a friend of Matt's at UW, understood this moment better when he was a father himself.
Matt affected the kind of person Osborn became and the career he chose. But one of the lasting parts of Matt's story was his parents, Osborn said. There were those who connected with Matt and those whose hearts broke for the people inside that hospital, whose only message to the world was to hold your children.
"I don't know how people couldn't relate to that," he said. "I don't know how any parent couldn't feel that fear."
Years later, the Shepards continue to have that effect. Among Matt's friends and the people who worked on the murder case or lived through the trials, the Shepards are not just respected, but revered.
When students at UW were hosting a release for a film about Matt, some of the kids started complaining about the crowds. It's always the same people that show up, they said, noting that it felt like they were "preaching to the choir."
Osborn remembers Judy sitting in the back of the room, reading a newspaper with glasses on the end of her nose.
"She lowered the paper, and she kind of pulled the glasses down and said, 'Even the choir needs practice.'" Osborn said. "She pushed the glasses back up and picked up her paper and kept on reading like nothing had happened."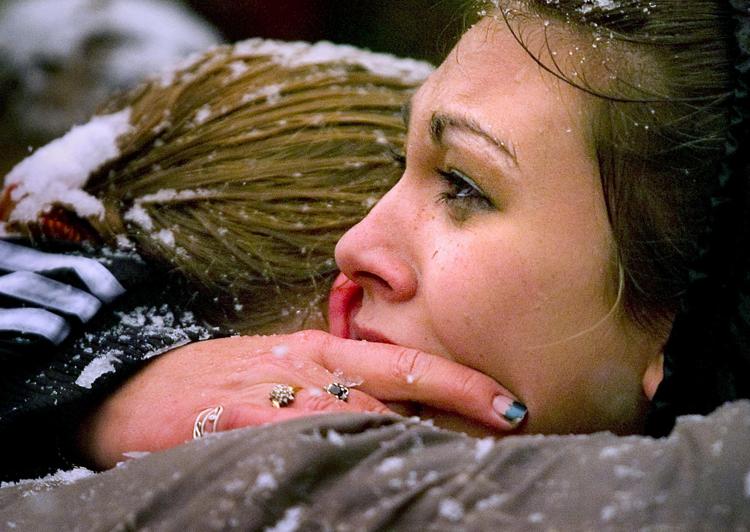 The legacy
The Shepards say they were compelled to turn their grief into comfort for others. They have no regrets about bearing their grief in public, a painful cost in the fight for equal rights. They couldn't have lived with themselves otherwise.
"We couldn't see going back to Saudi Arabia and saying we had one son," Dennis said. "How do you ignore that you had a second son?"
So the marriage become intercontinental for many years, and the family started their new life, without Matt but very much about him.
"You just build your life around the loss and figure out how to move on," Judy said. "It doesn't get easier. It just gets different."
She wrapped her arms around hundreds of gay and transgender kids who approached her after events, offering the love and support she could no longer give Matt.
The Shepards have been doing this so long that they've watched the LGBTQ movement evolve. In the '90s, kids were afraid. They didn't know what to do or to whom to turn, Judy said.
There had been a social and political attack on the gay community in the '80s and '90s exacerbated by the AIDS epidemic. The Cold War was over, and people needed something else to fear, she said.
"The right wing, the Republicans, just bit into that like nobody's business," she said. "So it became televangelists and legislators, congressman, local politicians, pastors preaching from the pulpit. 'Send us money, and we'll send all those gays to an island and you'll never see them again.'"
"Several years ago it was fear. Are we ever going to make a change?" she said. "Now, it's how do I make a change?"
The Shepards considered shutting down the foundation recently. Before the Trump administration, it seemed that there was a good path forward, that maybe the foundation had done its part. The election changed that. Information on LGBTQ issues was removed from federal websites. Transgender people in the military came under fire from the White House. Despite marriage equality nationwide and hate crime laws in many states, the tide suddenly was turning back.
"I'm angry now," Judy said. "Recollecting the past makes me miss Matt, but it also makes me angry. Because people are still afraid."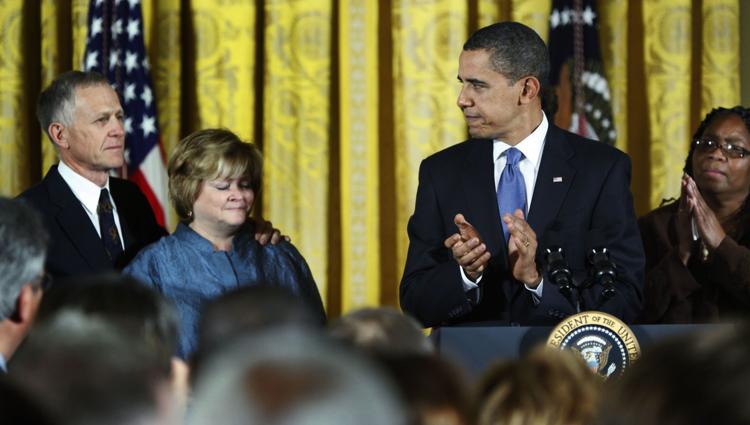 The Equality State
Wyoming's endless prairies, its emptiness, its masculine cowboy persona, fit well into people's fears about aggression, intolerance.
Osborn, Matt's friend from college, said some of the criticism directed at the state was fair, some wasn't.
"I do think that a lot of the national media characterized Wyoming as a place full of backward hicks who run around carrying out vigilante justice," he said.
Still, Matt's murder forced people in Wyoming to face some difficult truths about their communities, he said.
The Shepards noted this distinction early on. When the anger over Matt's murder focused on the state and its people, they drew attention back to the issue, pointing out that anti-gay sentiment didn't stop at Wyoming's borders.
But they do hold the state accountable in one way. Its political leaders failed to pass legislation protecting the LGBTQ community — particularly, in the Shepards' mind, LGBTQ kids.
It took more than 10 years for the Matthew Shepard and James Byrd Jr. Hate Crime Prevention Act to be passed by Congress, and since Matt's death, protections for LGBTQ people have grown. Marriage equality was secured by a 2015 Supreme Court decision.
But in Wyoming, Matt's home and the location of his murder, progress has been slow.
Political silence is tantamount to cowardice for the Shepards, who are still fighting for Wyoming to adopt hate crimes and anti-discrimination laws. It's a topic that makes Judy terse and Dennis voluble.
"It's embarrassing. We're the Equality State," he said. "The Legislature and the governor ran the other direction after Matt died instead of becoming the leaders of the country and the world on equal rights and nondiscrimination. They continue to do so."
The year the U.S. Supreme Court struck down bans on same-sex marriage, the Wyoming Legislature shot down a nondiscrimination bill that would have protected LGBTQ workers from unfair firing. They also killed an attempt to put hate crime legislation on the books. Gov. Matt Mead, a former prosecutor, said at the time that Wyoming did not need hate crime laws.
"They don't want to do anything to upset the apple cart," Dennis said, "instead of doing what's best for the kids."
When it comes to equal rights in Wyoming, not enough has changed since 1998.
"It's like time stopped," he said. "Time stood still on certain issues."
Requiem
The rain turned to sleet and then snow as Dennis stood and addressed the media swarmed outside of City Hall. It was Oct. 16, 1998, the day of his son's funeral.
A few blocks away, protesters from the Westboro Baptist Church held up hateful signs with their children in tow. Counterprotesters spontaneously broke into "Amazing Grace" to drown out the hate. The day was wet and cold, and the idea of Matt Shepard was rapidly growing in the world's consciousness as his family tried to find a quiet place to say goodbye.
Judy gripped an umbrella, standing behind Dennis's right arm as he calmly spoke. He described his son in simple language that would be shared over and over again, that he was generous and good and unfailingly kind.
When Dennis noted that his son's final moments were "hell," his voice began to waver in anger and grief. Judy's composure broke. She looked down, pressed her forehead into the back of his shoulder and sobbed.
With his statement read, Dennis turned to look for Judy and pulled her under his arm before they walked away.
Answers
What Josue remembers of Matt's memorial is Dennis comforting her. She'd stood in line to offer condolences and had only met the Shepards once, when they'd come for Matt's graduation in Switzerland.
She was just a college kid. Matt was the first big loss in her life, and when she tried to offer kindness, the Shepards beat her to it.
It's stuck with her all these years that in their grief, they offered comfort. They are "limitless," she said.
Josue is nearly 40 years old. But the loss is still senseless.
There's a scene in her film where she is sitting with the Rev. Roger Schmit, a campus priest at the University of Wyoming. Josue prods the priest for answers about the killers: Did he believe they were afraid? Did he believe there was "good in their hearts"?
When the priest explained that all people are brothers in Christ, Josue broke down.
The priest dropped his voice to a whisper, as if to shield the conversation from the camera. He asked her if this is why she came.
She didn't want to think about the killers as people, she told him. She didn't want to feel so angry. She wanted to heal faster.
"I don't know what you mean by healing," Schmit answered. "I think that God put you and Matthew as friends. There are a lot of risks in being friends with someone. You are feeling the risk right now in the pain you feel. I hope you never lose being angry at this. Maybe his friends, their most important mission is to remind the world to be angry at that.
"We must not ever heal from that. Never. Never."