One year ago Friday, Bradie Gray almost died.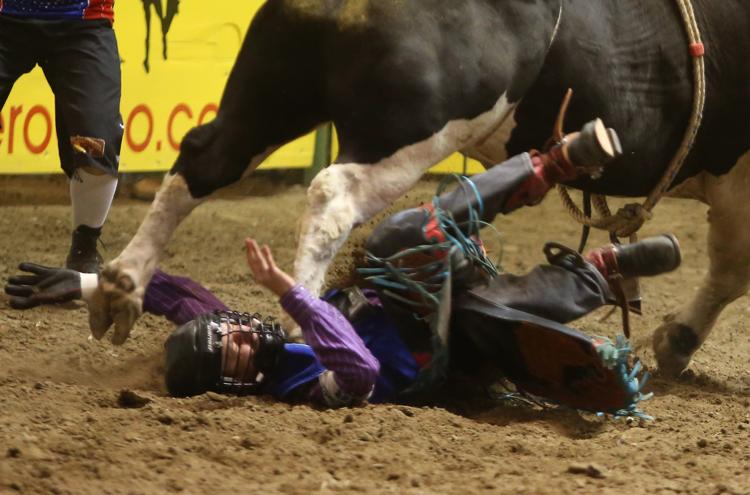 There have been bumps in the road — a lacerated liver has Gray sidelined again — and not everyone is on board with his return to the arena. But the 21-year-old believes that he's not done yet.
It was almost midnight when Gray first got back on a bull. The Australian national finals were happening near Gray's hometown of Hallsville, Australia, and he decided he was ready to return to that world.
"A bunch of us boys after the rodeo, we went home and at 11 o'clock at night put a couple of lights on at my house and let the bulls out in the practice pen," Gray said. "It felt like I was ready, so I got on one. The first two jumps were pretty nerve-wracking, but after that, it all came back to me."
Gray described his recovery itself as "pretty smooth" and relatively painless. Doctors told him it would be at least a year before he could ride again, but he said before being discharged from the hospital that his goal was six to 12 months.
"Probably the toughest was the mental game, just being able to get over that," Gray said. "But after a few, the excitement I used to get getting on bulls, it came back to me, and I'm just happy to be still doing it."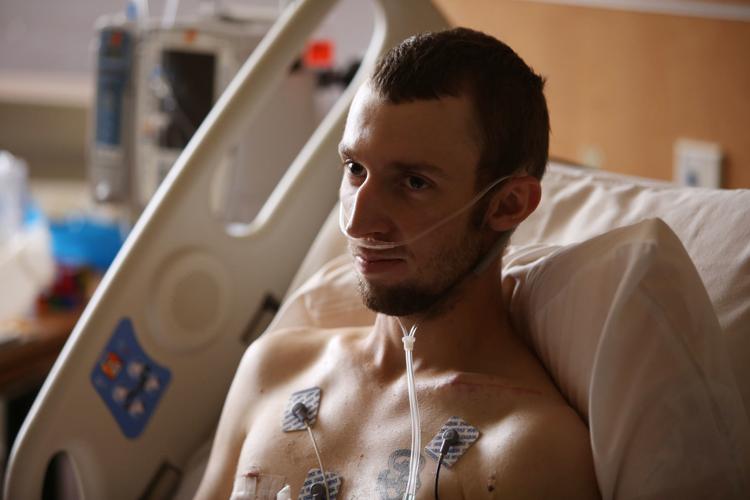 The first week of April, Gray competed at the Walker County Fair and Rodeo in Huntsville, Texas. He finished second with a ride of 83.5.
"I had a lot of friends there with me," Gray said. "They kept my mind off of what happened before and on what rodeo's all about, and that's about having fun.
"... It managed to work out pretty good. I got on a good bull, so it was one of the excitingest things I've done in my life."
Gray competed in about 10 rodeos, both on the Professional Rodeo Cowboys Association and Professional Bull Riding tours, and qualified for the Australian team in the Sydney Global Cup four weeks ago. The next day, he was stepped on by another bull at a PRCA rodeo, suffering the liver injury that has kept him from competing ever since. Gray expects to return to bull riding next month.
"I guess I'm usually getting stepped on," he said. "I was just like, 'Dammit, it happened again.' But it's just something that happened, I guess, and you've got to take it in stride and keep going at them."
Gray was competing for Odessa College when he suffered the injury in Casper. He is finished with school now, but he has helped out at Odessa on and off since the injury.
"We're all kind of like family in Odessa," he said. "It really meant the world to me to go back there."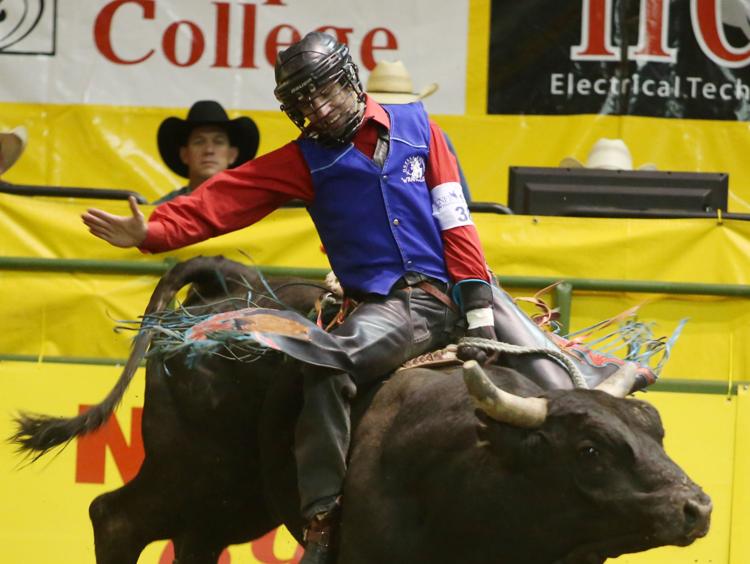 The response back in Texas was similar to the overwhelming one Gray received in Wyoming, Odessa College athletic director Wayne Baker said.
"There were multiple benefits, bull rides and all kinds of things to try to help out," Baker said. "Odessa's an incredible community, and it is a rodeo community, too. It's a Western community. ... Some of the (events) happened places that we didn't even have anything to do with them. They just were happening."
The near-tragedy wasn't viewed entirely with rose-colored glasses, however.
"I'm the athletic director," Baker said. "I treat it just like basketball. (Rodeo coach) CJ (Aragon) could tell you. I mean, it's a sport to me. Same rules, same thing, same drug testing, everything's the same. We do it the same way.
"But not all administrators (see it that way). All of a sudden they're saying, 'Whoa. We can have people die from this?' And I said, 'Yes.' Young men die on the basketball floor, die on the football field, and unfortunately, it's part of sport. I mean, it happens. Serious injuries, I hate it.
"But time healed, and we don't hear that as much anymore. But at the beginning we kind of were hearing little rumors on campus: 'Should we be having and putting money and energy into a sport where someone can maybe have a fatality?''
While those criticisms have faded, Gray's wreck has forced the program to look inward.
"We're a lot more cautious in a lot of the things we do now," Aragon said. "I think with the injury recovery and stuff, we monitor that really well now with our trainers and stuff at school. And we have really good trainers at school.
"We take good care of our kids, and I know we communicate a lot more now about injuries and stuff, so that we make sure that they're going to be 100 percent healthy before we do anything moving forward with them. And then just at practice we've really tried to make sure that the stock we're going to have is going to fit the level of rider that we have, and that our guys are going to be as safe as possible in practice."
In rodeo, avoiding injuries altogether is out of the question. One would be hard-pressed to find a roughstock competitor who isn't battling through some sort of bump, bruise or broken bone.
But after an injury as severe as Gray's was, the question of whether to leave the sport is a real one.
"He's literally a miracle," Baker said. "It's a miracle that he's alive. I'm scared at how fragile he still is.
"Don't ruin a miracle, man. I just wish he would find the next thing in his life."
"You only get one second chance," Aragon said. "... I think, from what the doctors told him and everything, they gave him a longer time frame to come back, and he kind of rushed it, I think. I don't know if 'rushed' is right, but he was pushing back to get back and say he beat the odds and got back earlier.
"Well, he had a really good team of doctors, and I think they really know what they're talking about. That's their specialty."
Gray said the fact that he took second in his first rodeo back is proof enough.
"I thought that was a good eye-opener for me and for everyone that I was ready and I wasn't rushing back into it," he said. "I mean, I did get hurt again, but that's part of bull riding. Everyone should understand that it's bull riding. Everyone gets hurt eventually. It's what I love doing, so I wasn't going to hold back just because other people didn't think I was ready."
Gray does care about what other people think, though. He said he wants his story to be an inspiration for others.
"I want to go as far as I can in bull riding," he said. "And as long as I can prove to everyone that I wasn't just the kid that got hurt, I was actually the kid that made the biggest comeback in bull riding history, that's what I want to be, and that's what I want to be known for."
Gray's trip back to Casper for the 2018 CNFR is his first since last summer, when he made a visit that lasted far longer than anyone had anticipated. But the stress of his injury and recovery doesn't linger over the city for his former rodeo team.
"This is my 11th year in Casper, and every year I've spent at least 10 days up here," Aragon said. "So I've spent over 100 days here. I know a lot of people in the community, know a lot of people in this facility and stuff. It's comfortable up here. Even with all the stuff that went on with him last year, the support from the community, it's almost like we're part of the community up here. That makes it really nice.
"And coming back, everybody's still supportive. Now we've kind of moved on. We're supporting the group of kids we've got up here this year. That's what's neat about this community is they support this rodeo, and it's not just our team. They support all the (teams)."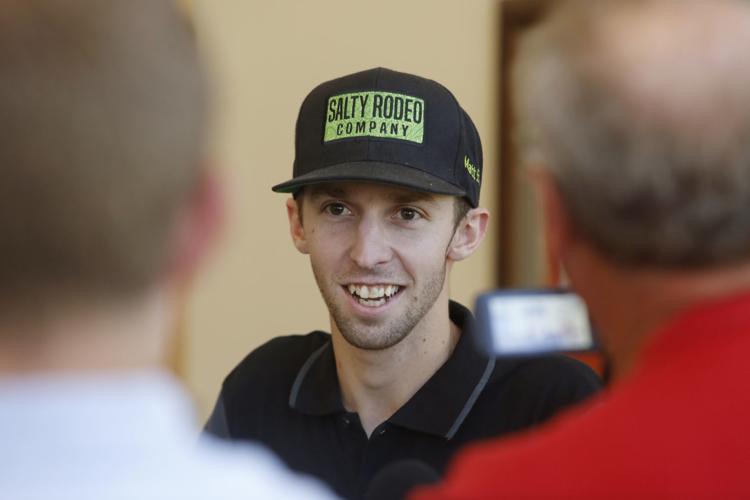 Making the trip each year is a significant investment for Odessa College, said Baker. But it's well worth it because of what it means to the competitors.
"I mean, the kids really look forward to coming up to Casper every year," Aragon said. "They don't say they're going to the college finals. 'We're going to Casper.'"
"It's the least I could do was come back and see everyone," Gray said. "I got it probably worse than I've probably ever been and will (last year). It's bull riding. It's part of it. So I don't really associate the town to what happened. Just how they helped me afterwards. It really meant a lot."