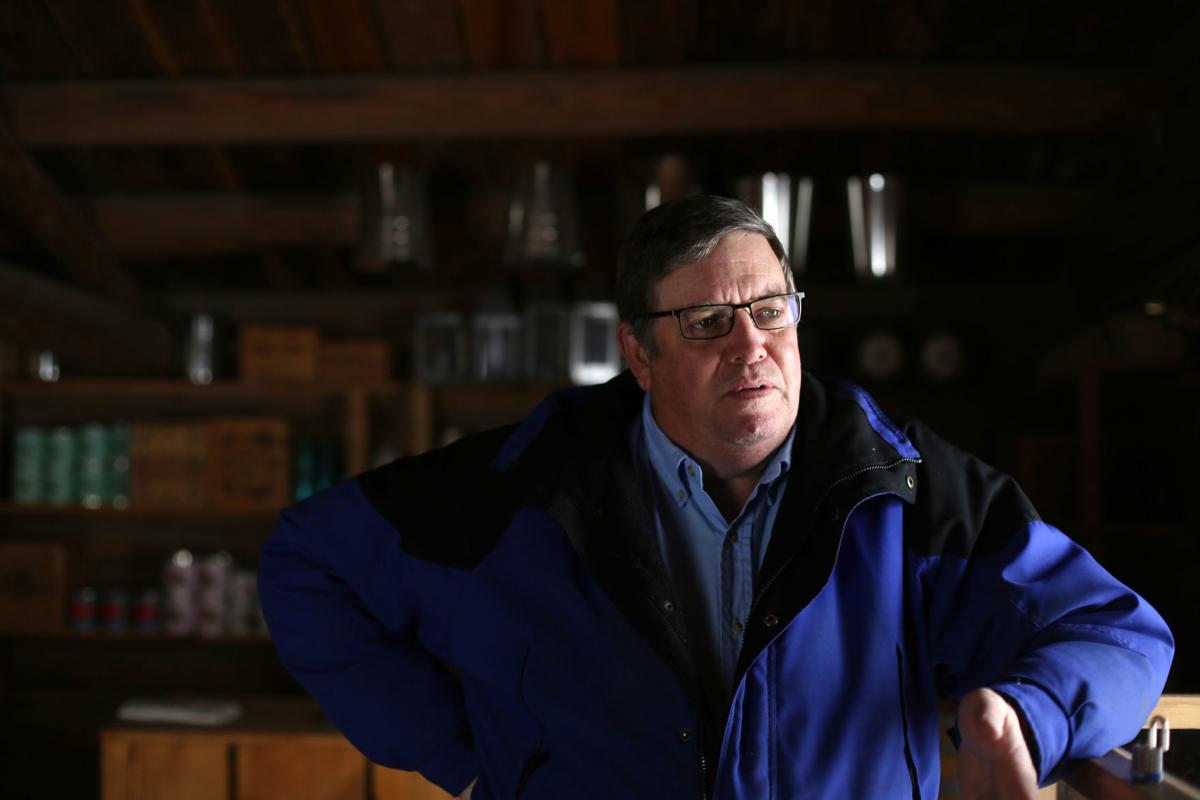 Tucked in a triangle with a state highway and the North Platte River on one side and a belt road and county fairgrounds on another, city-owned Fort Caspar is sometimes an afterthought.
However, at night there, especially in winter, it's easy to imagine Christmas Eve 1865. That's what folks who operate the outdoor fort and indoor museum are hoping for on Saturday, when Candlelight Christmas at the Fort takes place as a drop-in activity from 5:30 to 8:30 p.m.
We chatted with director Rick Young about the event.
You have free articles remaining.
Tell us about Candlelight Christmas. It's a drop-in program, you don't have to be here right at 5:30 and you don't have to stay until 8:30. We hope you enjoy both the fort outside and the museum inside and perhaps sample a little of what an 1865 Christmas might be like. It's free and open to all. In keeping with the spirit of the season, we are encouraging visitors to bring in a couple of cans of food or a jar of peanut butter and we'll donate it to the Wyoming Food Bank of the Rockies.
What can folks expect? The bulk of the event is outside at the fort, so definitely dress accordingly. We hope you interact with some of the re-enactors, frontier soldiers and pioneers and mountain men, an Army surgeon. Really what you're experiencing is December 24, 1865, interacting with all of these people, lit only by candles and firelight.
And there are a few things to do inside also? There will be fiddle music by the Wyoming Fiddlers Association of Casper, free cookies and hands-on activities for kids. So come in, warm up and look around the museum gallery and gift shop and maybe do a little holiday shopping for fans of Wyoming and history on your list.
The weather won't cancel it? We cancelled it one time years ago when the wind chill was like 20 below zero. A regular winter night, even if it's snowing, won't cancel it. At one of my favorite ones of these events, the snowflakes were coming down like silver dollars. It was just gorgeous, an incredible night. The highway and everything else faded away and it gave you a real impression of the frontier in the 1860s. We always do this after Thanksgiving, and for a lot of people, it's a great way to kick off the whole Christmas season.
(Fort Caspar Museum is located at 4001 Fort Caspar Road, just west of Southwest Wyoming Boulevard. For more information, call 235-8462, or visit the website at www.fortcasparwyoming.com.)
Follow Sally Ann Shurmur on Twitter @wyosas