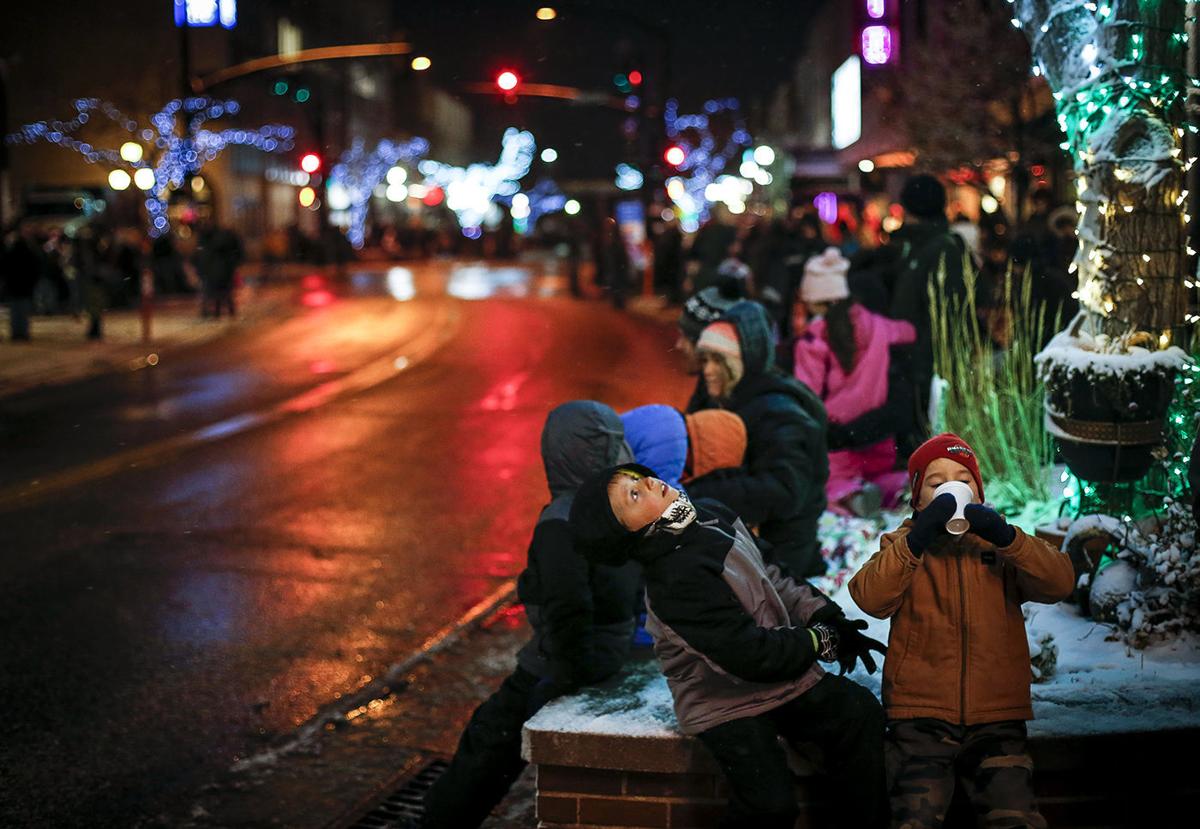 Pinwheel lollipops as big as your head. Red and green sugar-coated spice drops. Hard ribbon candy in your grandma's candy dish, brightly colored and mysteriously flavored. Patties of dark chocolate filled with creamy peppermint. These and other confections are the inspiration for this year's Downtown Casper Christmas Parade, A Candy-Coated Christmas.
The parade begins at 6:45 p.m. Saturday at David Street Station. The parade route is the same as last year's Christmas parade, taking advantage of the community plaza and surrounding attractions. It runs exclusively on Second Street, ending behind the Nicolaysen Art Museum at Second and Beech.
Parade organizers anticipate about 45 entries, all required to be lit in some fashion for the holidays. The winner of last year's parade, Sit Means Sit Dog Training, has the honor of carrying the jolly special guest in the red suit to end the parade. So as not to add confusion to the younger attendees, there is only one big guy in the red suit in the parade.
You have free articles remaining.
The lighting of the Community Christmas Tree takes place at David Street Station at 6 p.m., prior to the parade's start. Ice skating begins at noon and continues until 9 p.m. Germaine Wagner and her family have the honor of lighting the tree after winning an online contest describing their favorite small business downtown.
Downtown streets along the parade route will close at 4 p.m. The parade ends at the Nicolaysen Art Museum, where for the first time, awards will be presented to parade category winners immediately after the parade. Also at the Nic, there will be an opportunity to write letters to Santa, a visit from Santa and other kids' activities. Pepsi is sponsoring the fun evening of family holiday entertainment.
The parade is sponsored by Proud to Host the Best Committee, a group of local businesses and professionals who seek to keep the state's high school culminating events in Casper as an economic boost for local business. Downtown Casper Business Association is the overall event planner.
Follow Sally Ann Shurmur on Twitter @wyosas