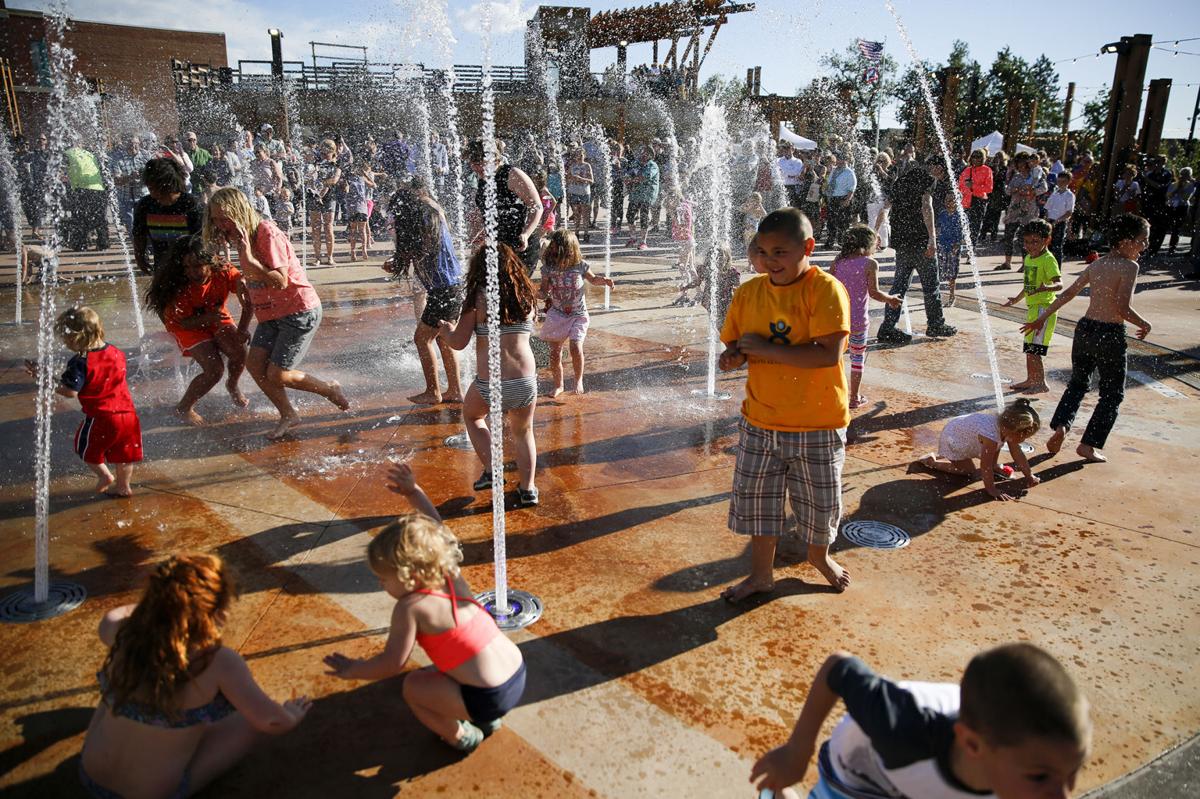 People looking to move to Casper now have a new tool at their disposal. ChooseCPR.com, or Choose Casper, is a website designed to inform prospective residents about the community, while connecting them with someone who lives here.
The idea for the website came out of necessity.
Flowstate, a new True Companies-backed tech startup in Casper, has been trying to recruit but is having a difficult time, CEO of Advance Casper Justin Farley explained. Prospective employees have shown a genuine interest in the job, but when they researched Casper, they found inconsistent or outdated information on the community.
"The content out there about Casper was all over the place," said Farley, the designated spokesman for the new venture. "No one in the community was controlling that narrative."
Flowstate and True Companies presented the idea to Advance Casper (formerly the Casper Area Economic Development Alliance) and Visit Casper, agencies responsible for economic development and tourism promotion, respectively.
It was an issue many of them hadn't thought of before. As Casper residents, they hadn't needed to search for information on the community from an outsider's perspective.
"It was kind of an 'aha!' moment for myself," Farley said.
The groups agreed on the need for a central location to direct prospective residents. The cost to build the website was split between public and private dollars, though Farley was not able to break down specific spending.
The website does a lot of prospective residents' Googling for them, with a list of links about dining, academics, housing and a variety of other topics. It includes testimonials from community "ambassadors" and a compilation of times Casper has been featured in national publications.
Beyond just the site, the group organized a list of city ambassadors who have made themselves available for questions. Their contact information is listed alongside their photos.
"Our community members want to speak about this place they call home," Farley said.
Those ambassadors represent different facets of the city, according to the website: family, opportunity, adventure and community.
Farley said the idea is someone looking to move here could have an honest conversation with a person who already loves living in Casper, rather than feeling like they're getting a marketing pitch from someone whose job it is to sell the location.
The website's launch also coincides with a growing sentiment nationwide of people trying to get out of densely populated areas.
"The timing couldn't have been better; that's the silver lining of this whole mess," Farley said. "People are wanting to deurbanize."
Data on coronavirus-related migration is still too new to paint an accurate picture, but there is evidence a large number of people moved out of metropolitan areas like New York when the virus first began to spike in the U.S.
Farley said the website may help Casper capitalize on that desire. The website champions the area's outdoor recreation options just as heavily as the city's developed amenities.
While the website is geared toward individuals, Farley said it will also help Advance Casper's broad goals of recruiting new businesses to the city.
"A big part of a business coming here, obviously there's ownership, and the business owner is going to want to know what Casper is all about," Farley said.
Follow local government reporter Morgan Hughes on Twitter @morganhwrites
Be the first to know
Get local news delivered to your inbox!