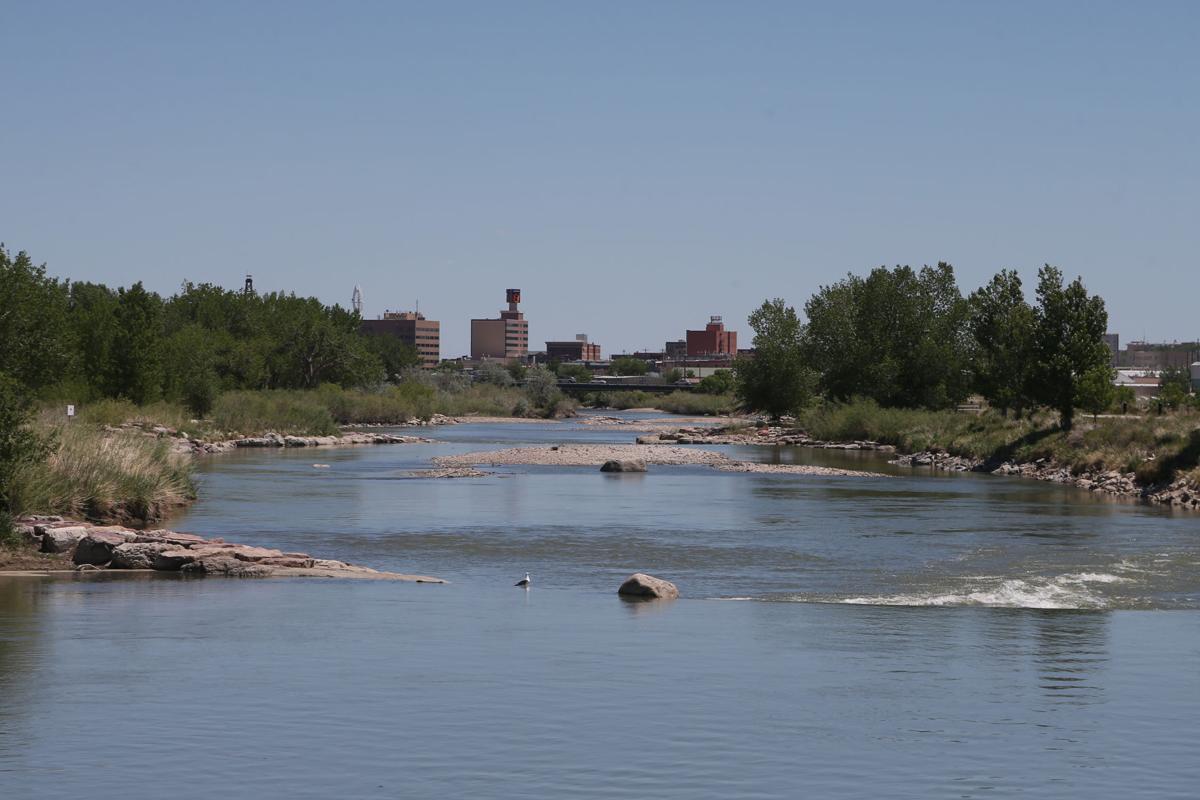 Casper area residents are being asked to conserve water after an equipment failure at a plant which manufactures water treatment chemicals.
During a Casper City Council meeting on Tuesday, Mayor Steve Freel emphasized that this call for conservation isn't a drought measure or an indicator of a dwindling supply in central Wyoming.
"There's not a water crisis in town," Freel said. "It's not a matter of not having supply, we just have to go to great lengths of getting supply here."
According to the National Integrated Drought Information System, about 40% of Natrona County (including Casper and the surrounding towns) are currently experiencing severe drought. The rest of the county is categorized as being in a moderate drought.
Freel said cutting back on watering and conserving in other ways can help make the area's current water supply last longer. According to a release from the Central Wyoming Regional Water System, the chemical supply will likely be disrupted through the middle of August.
"This is not a long term thing... where we're going to run out of water tomorrow," Freel said. "We're asking you to conserve so that we don't run into issues in case something else were to happen."
The chemical in short supply is ferric chloride, a clarifying agent that takes impurities out of water.
The regional system uses the chemical to purify water from the North Platte River, which accounts for roughly 70% of the water it distributes to residents, businesses, schools and other buildings. The other 30% comes from ground water.
Customers affected include those in Casper, Midwest, Wardwell, Bar Nunn, Edgerton and service districts including Mile-Hi, Poison Spider, Pioneer, 33 Mile Road, Sandy Lake and Lakeview.
Freel emphasized on Tuesday that nothing has happened with the water treatment plant that serves Casper.
Those who use wells or their own sources of raw water do not need to conserve, since their supply is not coming from the Central Wyoming Regional Water System.
To cut back on water usage, residents can reduce the amount of water used to water lawns and gardens, and try to water during cooler hours to lessen evaporation. Repairing leaks inside and out can also help people avoid needless water waste. Rather than cleaning sidewalks, driveways or paths with a hose, system representatives suggest using a broom instead.
The Central Wyoming Regional Water System Joint Powers Board, on which Freel and council member Steve Cathey sit, also provides a list of recommendations for residents trying to reduce their water usage on its website.
Those include taking shorter showers, using a watering can instead of a hose for plants that need more frequent watering and turning off water while scrubbing dishes, washing hands or brushing teeth. Households with washing machines or dishwashers should also wait to run their machines until they have a full load.
Follow city and crime reporter Ellen Gerst on Twitter at @ellengerst.