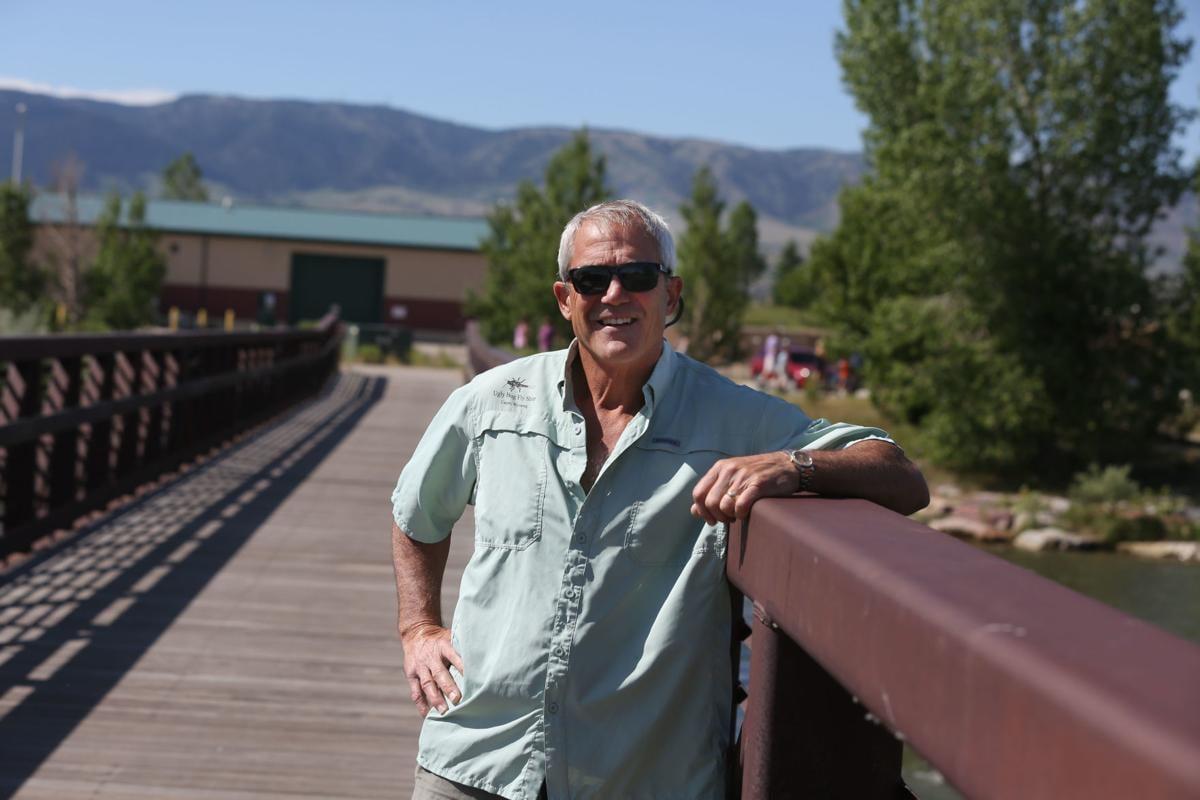 Joe Corbett has been with the Casper Chase since its inception, when it was just a fun run. On Saturday, the 11th annual Casper Chase Fallen Soldiers Memorial 5K takes place on a new date in a new location. We chatted with Joe about the event.
Tell us how you got started with the race. It started out not as a fundraiser, just as a fun event. I really enjoyed that race, you get to run along the parade route. Then I talked to the American Legion and Leo Sanchez, and he's really the one who got me fired up about getting scholarships established for the fallen soldiers. He was such an inspiration.
And now it's on the Fourth of July. Of course like everyone we were very disappointed that the fair and rodeo wasn't going to happen and we felt like we still wanted to carry on the Chase — and what better way to do it than the 4th of July. We talked to the Platte River Parkway Trust, and they were very agreeable. Angela Emery has just been wonderful, so the start and end is at the Tate Pumphouse and the route is a loop on the pathway around the Three Crowns Golf Course. I also want to stress that you can walk, you don't have to run at all if you don't want to. We encourage everyone to participate.
Registration is open until Friday. Tell us about that. They can go to casperchase5k.org to register by Friday evening. Registration is $20 to run the race. We are encouraging people to support the fallen soldiers scholarship. While supplies last, you can purchase a shirt in the name of a fallen soldier and run for $50. There are 29 soldiers and they each have four shirts. It's first come, first served on those. There is a ceremony prior to the start of the race that honors each individual soldier with a moment of silence after each name. Then there is the Soldier's Mile at the end of the run and people will pass by the color guard standing at attention next to the picture of that soldier.
And these are Wyoming soldiers. Yes, 28 men and one woman who gave the ultimate sacrifice fighting for our country in the War Against Terrorism in Iraq and Afghanistan. Some are local kids — Jason Corbett, Scott Miller and Corey Hicks and then soldiers from all around the state.
Tell us about the scholarships. They are placed at the colleges closest to the soldier's hometown, so they are at LCCC, Northwest, Sheridan, Gillette, Western Wyoming and Casper College. They are scholarships for deserving students who will keep the memory of those soldiers alive.
How many runners have you had in the past? We've usually had close to 300. Initially we thought we were going to have to cap it at 250 but those restrictions have been removed. We are going to stagger the start so everyone doesn't have to be all bunched close together. The opening ceremony is at 8 a.m. and the run will start at 8:15, but runners can start any time they want to up until 10 a.m.
This is organized by a board of directors, right? That's right. Hunter Harmelink is the director now and we have just a great committee of concerned people. My wife, Cheri, and I are stepping back and letting these young people take over. We recruited younger people on purpose because they have great ideas and a lot of energy.
Follow Sally Ann Shurmur on Twitter @wyosas
Be the first to know
Get local news delivered to your inbox!