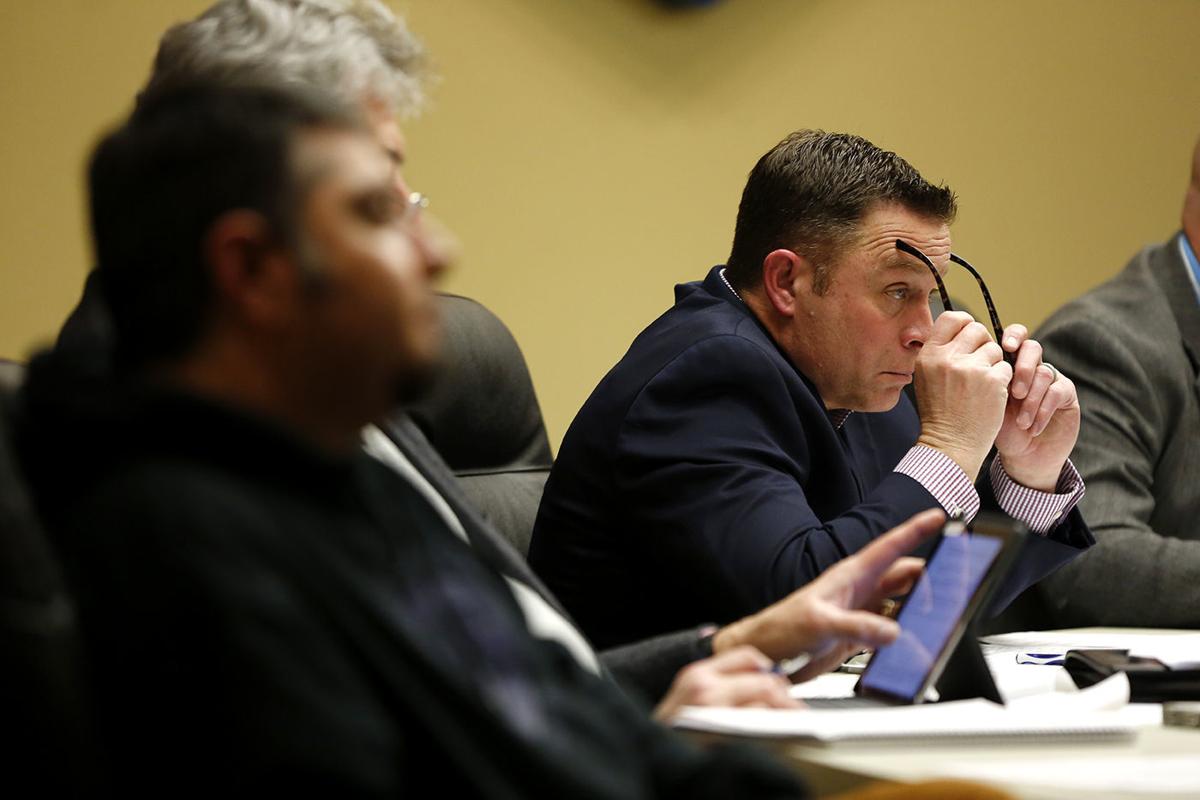 Casper City Council on Tuesday evening discussed but for the second time decided against pursuit of an ordinance that would punish violations of state public health orders put in place to limit spread of the coronavirus.
The council instead directed city staff to look for an incarcerative facility to hold people on suspicion of violation of those state public health orders, which include prohibitions on many public gatherings as well as quarantine orders issued to individuals.
Because Sheriff Gus Holbrook has asked officers to avoid bringing people suspected of coronavirus exposure to the Natrona County Detention Center — due to the risk of transmission inside the jail — police are unable to arrest people on the basis of those violations, Mayor Steve Freel said.
The state law allows for citation — and, depending on circumstances, arrest — of people found in violation of general orders issued by the state public health department. Individual orders to quarantine are also criminally enforceable, District Attorney Dan Itzen told the Star-Tribune last week. It is not clear that anybody has yet been cited in Natrona County for violation of the orders.
The City Council on April 14 also considered an ordinance that would have punished violations of the state's coronavirus closures with fine amounts that increase with repeated violations. The proposed ordinance called for a $250 fine on a first violation, a $750 fine for a second violation and a $750 fine plus the potential for up to six months of jail time for any subsequent offenses.
Council members, however, were opposed to the language proposed then, but several members said they thought some action was necessary.
On Tuesday evening, City Attorney John Henley said he expects individual quarantine orders should be enforceable when appropriately issued. Those orders, which can be issued by health authorities, are punishable by misdemeanor prosecution in county court if violated.
Henley also said he understands criminal investigations are ongoing under other Wyoming laws that apply to people who recklessly cause injury or death. He did not, however, elaborate on the extent or nature of those investigations.
During the approximately 40 minutes council members and city staff dedicated to the issue Tuesday, Councilmen Mike Huber and Bob Hopkins indicated they would support an ordinance to allow enforcement in municipal court. Councilman Ken Bates, meanwhile, opposed pursuing institution of an ordinance.
"I think the state health officials have done what is needed," Bates said.
Although Councilman Charlie Powell suggested — upon issuance of an order to quarantine — threatening people with what he called "public shaming" to ensure compliance with the order, Henley said that such an addition would likely not be approved by the state attorney general's office, which is responsible for vetting language in the quarantine orders.
City Manager Cater Napier noted that, due to the sheriff's reticence to take people thought to be in violation of the orders, arrests would be ineffective. He noted that although public health officials can order people held in public quarantine facilities established by the Natrona County Emergency Operations Center, those facilities do not have detention officers that would allow them to operate akin to a jail.
"It doesn't sound like we have the ability to incarcerate in a traditional sense … i.e., the jail," Napier said.
Councilman Ray Pacheco — after the discussion had already pushed 15 minutes beyond its schedule — asked then for a decision, which he noted would certainly make some people unhappy.
When Freel asked the council to order staff continue research for a holding facility that could be used for people suspected of violation of the order, members visible on the screen answered with a set of thumbs up.
Editor's note: The first paragraph of this story has been changed to more clearly indicate the nature of the city council's discussion regarding a potential ordinance solution to concerns about violation of public health orders. Although the council discussed extensively -- before deciding against -- such a solution, city staff did not propose ordinance language during the Tuesday meeting.