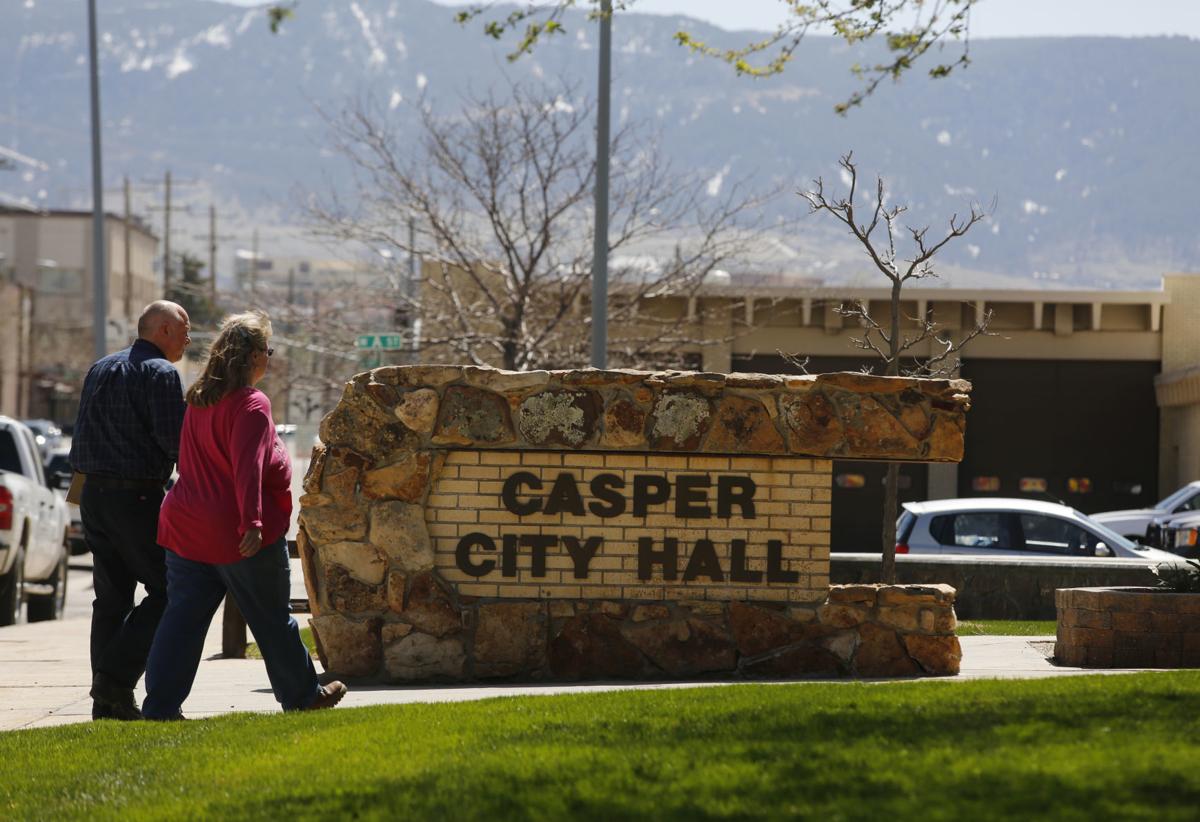 The Casper City Council tentatively approved spending about $3 million over the next three years to remodel City Hall to bring the building up to health and safety codes and extend its life a few more decades.
The building is 41 years old and is "in need of significant improvements," according to a memo from Casper's risk and facilities manager Zulima Lopez. The memo states the only other means of bringing the building up to current safety regulations would be to construct an entirely new building, which Lopez estimated would cost $10 million.
City leaders have already allocated $450,000 in 1-cent money for the project. The City Council also approved the use of the city's Local Assessments District fund, which currently holds about $2.4 million.
City Manager Carter Napier told the council he's not worried about this expense causing any financial strain on the city.
"We do believe we can generate the funding over time," he said.
Napier said he's confident the project will be covered through existing funds and selling certain city assets (so far the City Center Building has been suggested for sale.)
The remodel has been deemed necessary to improve security and ADA compliance for the facility. Councilman Mike Huber stressed this point during Tuesday's work session.
"The reality is city government exists to serve the people," he said. "We have to keep our facilities current to serve the people."
The city has implemented a handful of cheaper security measures in recent years, including requiring active shooter training, emergency safety drills and requiring keycard access for certain city hall entrances. But the building itself lacks certain structural necessities, according to analysis from the project's architect Lyle Murtha.
The most costly improvement would be an updated "single-point customer service area" on the first floor of City Hall to streamline the process for residents seeking city services. That improvement would include updating restrooms that currently aren't compliant with the ADA. That portion of the project is projected to cost about $1.1 million.
Other proposed big-ticket items include $518,000 worth of heating, ventilating and air conditioning ductwork; a $455,000 office space expansion (a cost that includes HVAC); and $147,840 for exterior improvements like lighting, benches and landscaping at the building's entrance.
Follow local government reporter Morgan Hughes on Twitter @morganhwrites
Be the first to know
Get local news delivered to your inbox!