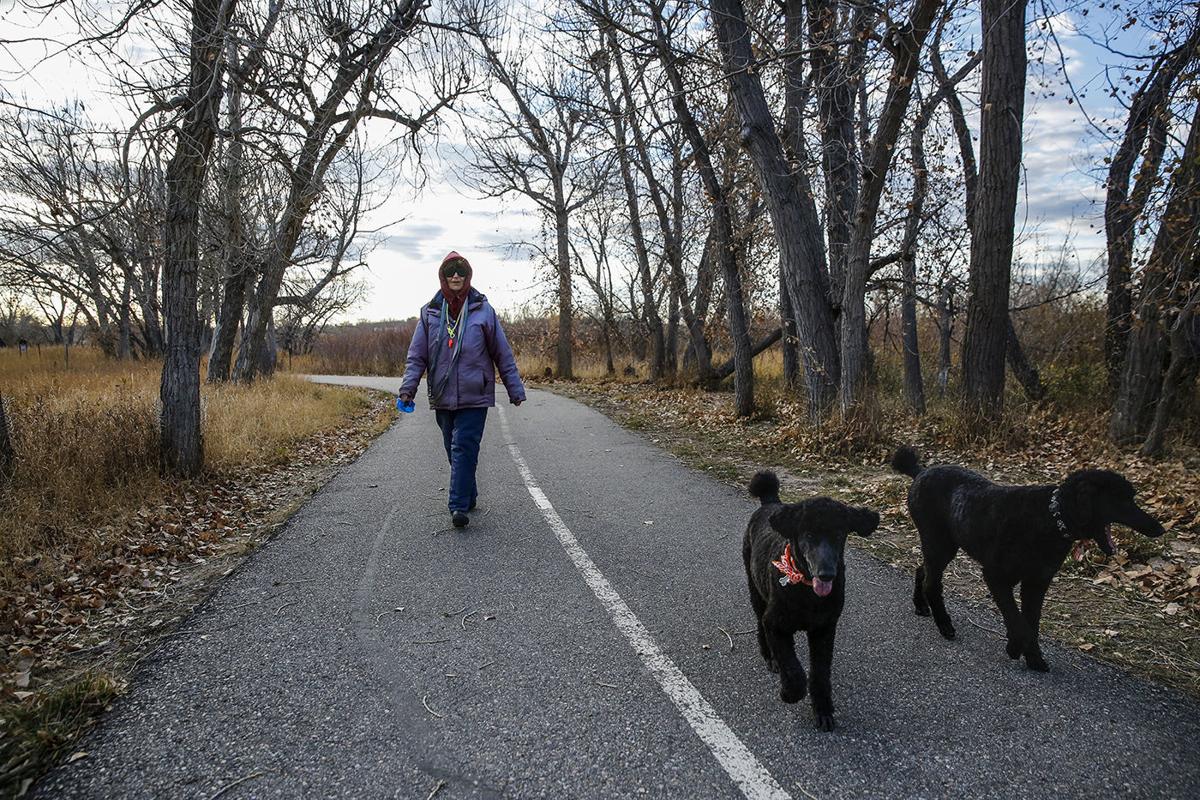 After about five months of debate, the Casper City Council unanimously passed an ordinance last week that updates the city's animal code. It was the third and final vote required for the measure to take effect.
"There are people that habitually mistreat their animals and that translates into an aggressive animal," said Councilman Chris Walsh, explaining that these animals can then get loose and harm others in the community. "… This allows us to say, 'You don't get to do that anymore.'"
Under the new code, a person will be declared a reckless pet owner if they commit three or more smaller offenses, such as allowing a pet to run at large, during an 18-month period — or if their animals are involved in two or more serious offenses, like biting and attacking, in a three-year period.
Reckless pet owners will be prohibited from owning pets for up to a year for lesser offenses or up to 30 months for serious offenses.
The new code also states that pets on private property will be considered at large unless they are on a leash, within an enclosure or under direct supervision.
Pets are also considered at large if they are not within an enclosure or on a leash while on public property. An exception is made for designated dog parks.
Some local pet owners spoke at Tuesday's meeting and said they were concerned that a neighbor who disliked animals or wanted to be vindictive might make false complaints to the city about their pets or blow the situation out of proportion.
Walsh said it would take more than causal complaints for a citizen to be declared a reckless pet owner.
"In order to become the reckless animal owner, it requires a conviction," he said. "So that's going to require the same standard of probable cause that would have existed any time in the past for any type of crime."
The new animal code was initially proposed by Walsh to help reduce the number of animal attacks in Casper. The city currently averages about 1.3 animal bites per day, according to data from Metro Animal Services.
Some residents who spoke at Tuesday's meeting said they wanted more information about the reported bites, such as whether the animals involved were pets or strays, if the animals had attacked someone because they were approached or harassed or whether the bites had primarily happened to the people who owned the animals.
You have free articles remaining.
No information about the circumstances surrounding the bites has been publicly released.
In addition to establishing harsher punishments for pet owners whose animals misbehave, the new code also increases some protections for pets.
It bans residents from leaving animals in a vehicle when the temperature is 60 degrees or above, unless adequate ventilation and water are provided. Law enforcement officers are given the discretion to evaluate individual situations on a case-by-case basis.
It also prohibits the tethering of an animal outside for more than two hours in any 24-hour period.
The revised animal code can be read in its entirety in the City Council's weekly work packet, which is available on the city's website. Those who violate the code may be found guilty of a misdemeanor.
In recent months, the Council has made many changes to the initial proposal.
The first draft, which Walsh proposed in October, stated that a person would be declared a reckless pet owner if they committed three or more smaller offenses during a two-year period. For more serious offenses, an individual would have been declared a reckless pet owner if their animals were involved in two or more such incidents within a five-year period. Reckless pet owners would have been prohibited from possessing animals for five years, according to the proposal's first draft.
Another provision that sparked some debate: whether non-vicious pets should be permitted to roam freely on private property. Some council members believed that pets should be required to be in an enclosure or on a leash on private property. Councilman Mike Huber previously said people walking past a private residence shouldn't have to question whether an unrestrained animal is a threat.
"I don't think they should have to worry about is that a good dog or a bad dog," he said.
Others felt it would be governmental overreach to ban a pet owner from letting their animal walk freely on their own property.
"If he goes off my property, sure, he is a nuisance and sure he could be considered at large," Councilman Kenneth Bates said. "I have no problem with that. But if he is sitting there behaving (on my property), I don't see him needing to be tethered or me needing to build a fence."
The Council compromised by amending the new code to state that pets can be loose on private property if they are under direct supervision.
Follow city reporter Katie King on twitter @KatieKingCST
Be the first to know
Get local news delivered to your inbox!