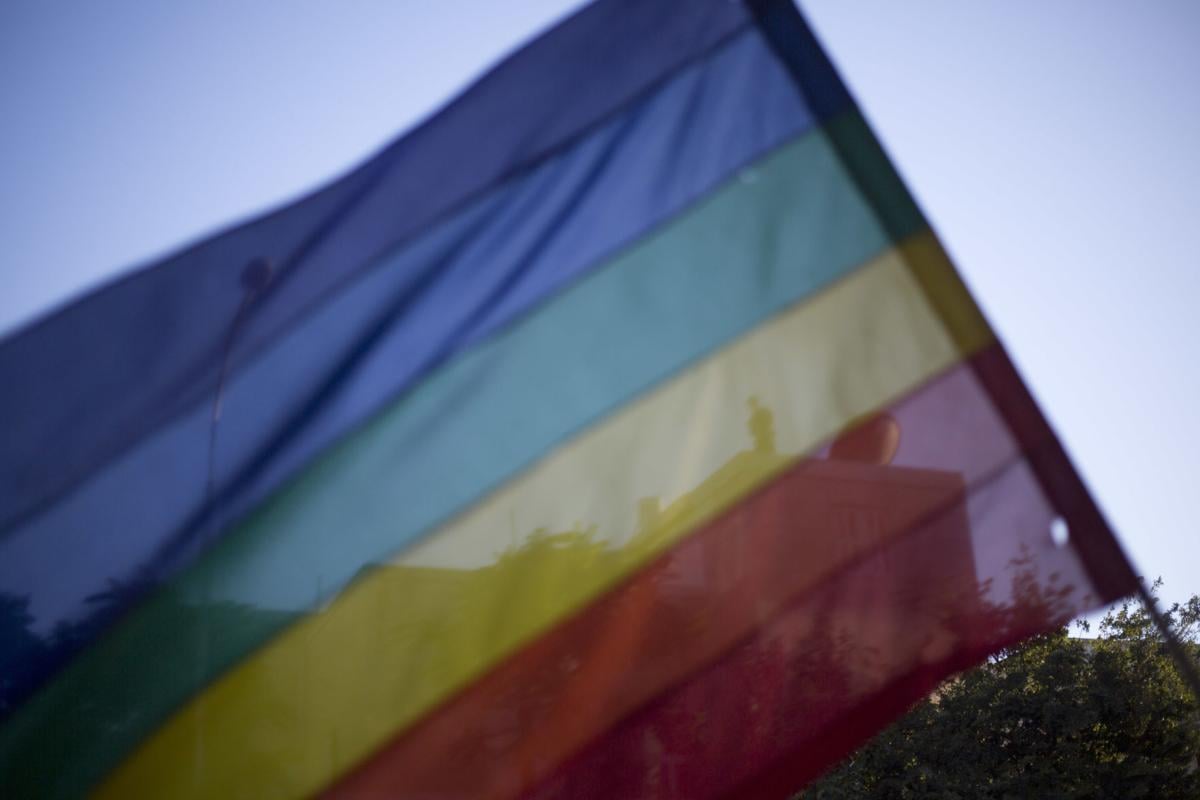 Casper's city council tentatively approved creating an advisory council for the city's LGBTQ residents during its Tuesday work session.
The advisory council would be similar to the Mayor's Council for People with Disabilities, which exists to give an underrepresented population a voice in city government.
The group wouldn't have decision-making capabilities but would be able to formally bring ideas and concerns before the City Council while meeting on a regular basis to ensure the issues aren't one-off solutions.
The topic wasn't on the City Council's agenda for the night, but Mayor Charlie Powell brought up the idea at the end of the meeting in response to Casper's low municipal equality index score. The municipal equality index is a report put out annually by the Human Rights Campaign, a LGBTQ advocacy organization.
It scores cities on a number of criteria, including whether nondiscrimination laws are in place and whether there is representation in local government, or at least liaisons between city government and LGBTQ residents.
Casper scored an 11 out of 100 points on that index, the same scored it earned last year and the second-lowest score of the seven Wyoming cities assessed in the report.
One reason for the low score is that Casper lacks a municipal ordinance protecting LGBTQ residents from employment and housing discrimination based on their sexual orientation and gender identity.
Passing such an ordinance has been a goal of Powell's for some time. The city passed a non-discrimination resolution last year that established a formal city opinion on the issue, but that doesn't establish any legal consequences for discriminating against somebody in housing or the workforce for their sexual orientation.
Gage Williams, a Casperite and founder of the LGBTQ advocacy group Out In Wyoming, said his main hope for the board would be an ordinance as well.
"Casper is a great place, we rarely see discrimination, we rarely see hate crimes," he said. "We might live in a great community but there is no protection for when (discrimination) does happen."
Williams said he would be interested in serving on the new board, but regardless of the board's membership, he said he hopes it encourages more support from the rest of the city's institutions.
"I personally don't need the city of Casper to roll out the rainbow for us," he said. "We don't live in a bad town, but we're trying to cover the 'what ifs.'"
He said there are laws in place for "what if" you get fired because of your gender or race. It should be the same for your sexual orientation and gender identity, he maintains.
Some members of the City Council questioned why Casper received such a low score from the Human Rights Campaign and worried about catering city policies to a particular "interest group", as Councilman Steve Cathey put it.
This is the other issue Williams would like to see addressed. He said if the new advisory board could bring training and seminars to the city, it could help alleviate these lingering questions.
Regardless of the skepticism from some members, the council informally moved the idea forward and will begin seeking applicants to serve on the advisory board.
The city has taken other recent steps to improve it equality index score, which Powell has called a priority because the index is compiled by a national organization, and he's said Casper's low score could dissuade people from moving to the city.
Recently Jeremy Yates, the city's community relations coordinator, was unofficially appointed by Powell and Casper City Manager Carter Napier to serve as a liaison between city government and Casper's LGBTQ residents.
The advisory board would create another contact point in the city, Williams said.
Follow local government reporter Morgan Hughes on Twitter @morganhwrites
Be the first to know
Get local news delivered to your inbox!