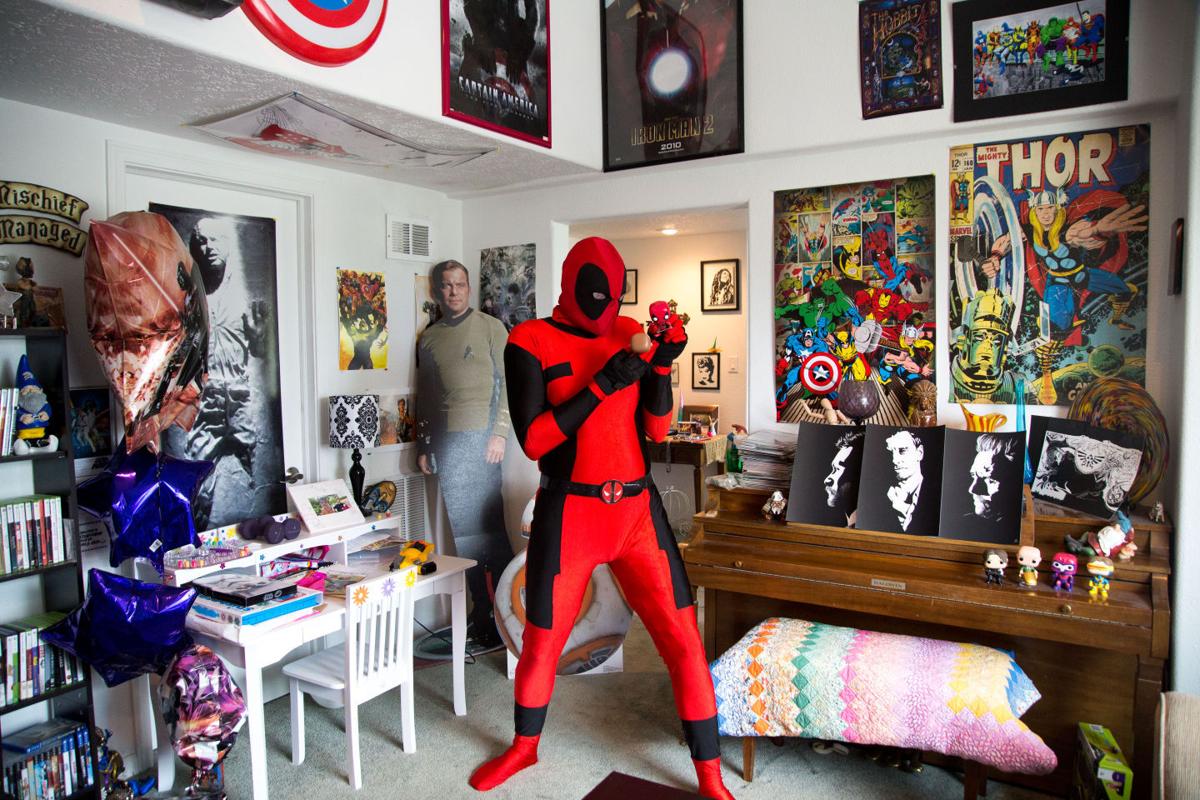 The Casper Events Center plans to hold the second annual Casper Comic Con inside the venue, in a change of previous plans for the event to take place outside.
The events center last week received state approval to hold the event indoors, general manager Brad Murphy said. The event slated for July 25-26 features local and traveling vendors of comics, toys and art, cosplay (costume) contests, and an appearance by original "Flash Gordon" star Sam J. Jones.
"It's so much better, I mean, better for our vendors, better for our employees and definitely better for our attendees," Murphy said.
The approval came after meeting with the Casper-Natrona County Health Department on Friday to review the venue's air flow capabilities and ability to accommodate social distancing along with other precautions including sanitizer stations, Murphy said.
A major reason the event was given approval to move indoors is the air flow in the events center, Murphy said.
"We turn our air over six times an hour, like every 10 minutes, so that's really good," he said. "I mean, that helps to keep fresh air in the building at all times and be exhausted out."
The venue also received a state variance to increase the maximum number of attendees from 250 to 500 in the building at one time, although state guidelines have now changed to allow up to 500, he said.
To maintain that capacity, the Casper Comic Con will take place in three sessions: 10 a.m. to 1:45 p.m. and 2:15 to 6 p.m. on July 25 as well as 10 a.m. to 4 p.m. July 26. The July 26 session includes the kids' cosplay contest at 3 p.m. The adult cosplay contest is set for 6:30 p.m. July 25 and ticketholders of any of the three sessions may attend. Tickets are available at sinclairtix.com.
Advance tickets are encouraged for safety and to guarantee admission to the event Murphy expects to sell out.
The event will spread out through the indoor arena and upper-level concourse to help maintain social distancing, Murphy said. Several measures will be in place during the event to follow state and county health guidelines. Vendors and employees will be required to have temperature checks and wear masks, and social distancing will be enforced. Hand sanitizer stations will be available throughout the building along with directional arrows to maintain social distancing.
"We strongly encourage all attendees to wear masks," Murphy said.
The Casper Comic Con originally slated for June was postponed to July with plans under previous state restrictions to hold the event outdoors on the events center grounds.
"Then when they said we could go outdoors, it was like, 'Yeah we're doing this, even if we have to be outdoors,'" Murphy said. "But this is so much better, and especially for those people in costumes. I mean, if it's 90 degrees out, and you're in a costume outside, that's brutal. So it'll be nice."
Follow arts & culture reporter Elysia Conner on twitter @erconner
Concerned about COVID-19?
Sign up now to get the most recent coronavirus headlines and other important local and national news sent to your email inbox daily.