The Casper police officer who nearly died after being repeatedly shot during a gunfight last summer will retire from the police department at the end of the month.
In a farewell email that Jacob Carlson sent to officers in the department last week, he said he made the decision to retire for the sake of his health and his family.
"Since returning to work on (Nov. 1), both my physical and mental health have steadily declined," the 27-year-old officer wrote. "The time has come that I have to take care of myself."
Carlson's medical issues date to May 6, when he was injured in a shootout with David P. Wolosin, 38, in an east Casper dirt lot. When Carlson tried to grab Wolosin — who appeared to be fleeing — by the forearm, Wolosin drew a gun and shot Carlson four times. Officer Randi Garrett, who had responded to the call with Carlson, shot and killed Wolosin.
Then-District Attorney Michael Blonigen ruled in August that Carlson and Garrett were fully justified in shooting at Wolosin.
Carlson received more than 100 units of blood and blood products in the days following the shootout. His heart stopped multiple times on an operating room table. He was not released from Wyoming Medical Center for more than a month.
In a Friday interview with the Star-Tribune, Carlson said he had applied for and received a medical retirement as a result of the injuries he sustained in the shootout. Carlson said the physical injuries he suffered will keep him from being able to return to work as a patrol officer. He has a bullet still lodged in his knee, is unable to lift the toes of one foot, and suffers from scarring on his heart and nerve damage across the left side of his body.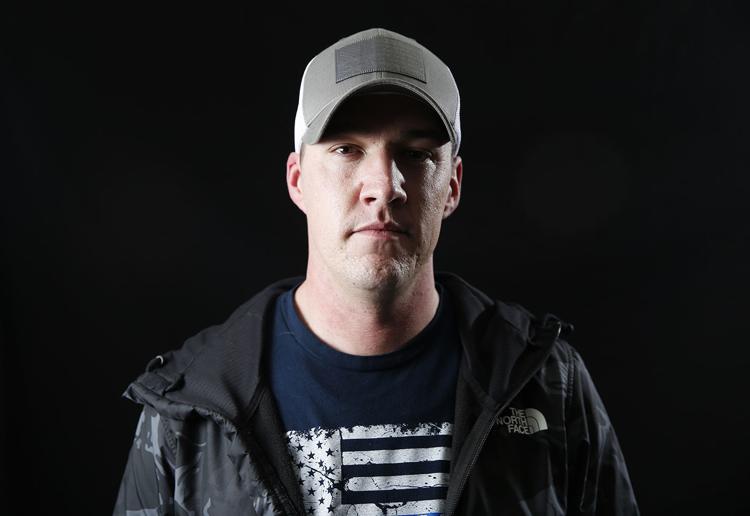 You have free articles remaining.
Although Chief Keith McPheeters offered him his choice of jobs, Carlson said, he didn't see a future for himself with the department.
The officer has become depressed, anxious, irritable and easily agitated since the shootout, a marked change from his typically more laid-back attitude, he said. He has not received a formal medical diagnosis regarding his psychological struggles, he said, but his counselor told him she wouldn't be surprised if he were suffering from post-traumatic stress disorder.
Carlson said he and his wife, Tiffany, who is a sheriff's deputy, had first filled out paperwork to go through with medical retirement over the summer. He changed his mind and shredded the paperwork, set on getting back to work as a cop.
In early December, Carlson again began considering retiring. He went on a ride-along with a friend from the department. By the time the shift was over, Carlson had decided he would retire.
The conditions of Carlson's retirement include that he not work full-time, the reason for which is unclear to him, he said.
Carlson said he's considered starting a restaurant — he wanted to open a Dunkin' Donuts, but the finances didn't work out — and will probably go back to school and finish his associate's degree. He still has a semester of classes left to take because he chose the police academy over graduation. He says he's thinking about studying business, but his friends think he'd make a good teacher.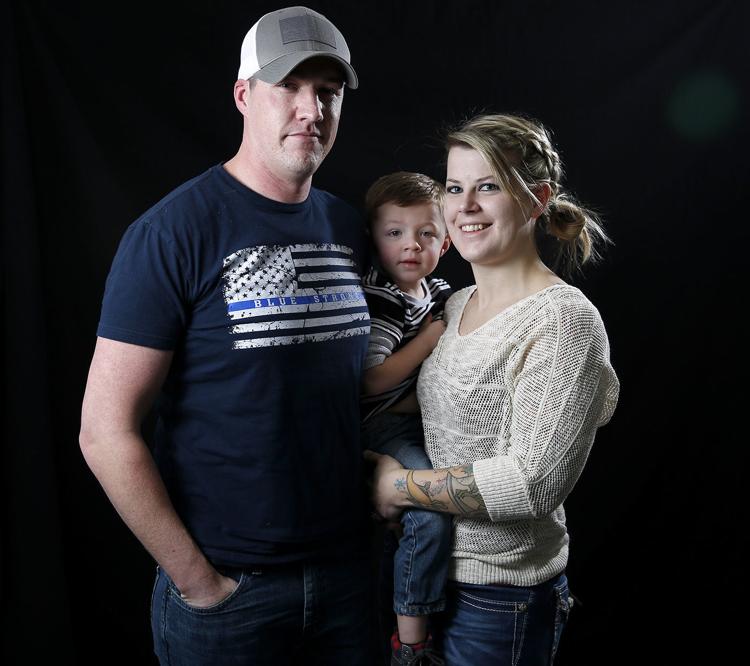 Whatever Carlson does, he said, he's going to be picky. He wants to do something with a structure that serves society. Something like the work he did in the Army or on the police force.
"I was proud of the profession," he said. "You know, you're like a — you're a public servant."