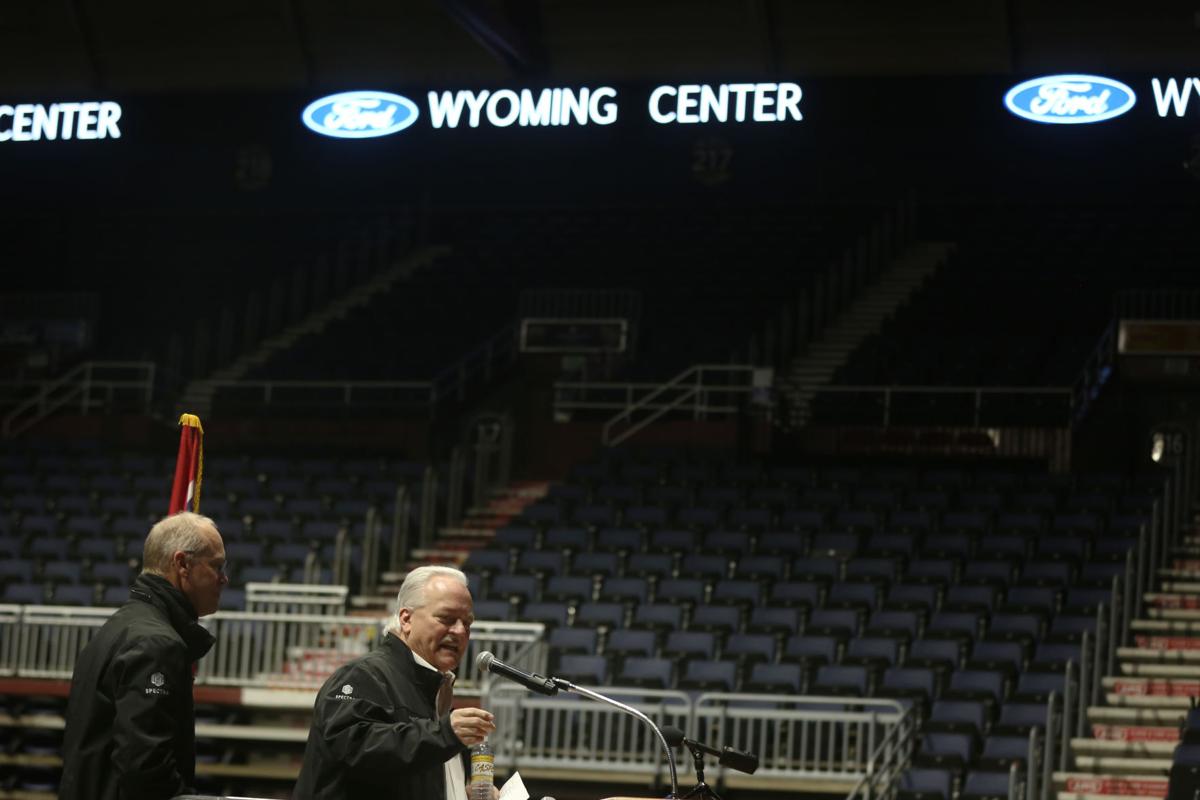 The Casper Events Center is now the Ford Wyoming Center, arena management announced at a news conference Thursday.
A partnership with Wyoming Ford dealerships will bring $478,450 to the center in exchange for naming rights for the next three years. The six-year deal gives the arena the option to renew in 2024.
Bob Dixon, general manager of Casper's Greiner Ford, said the deal was nearly ready to go by February 2020, but was sidelined once the coronavirus pandemic took hold. As the year wore on, Dixon said, he saw the need to finalize the sponsorship and help the arena after a tough time.
Ford is the first naming sponsor in the center's 40-year history. The other aspect of the name change, the switch from "Casper" to "Wyoming," was also a deliberate choice. Ford Wyoming Center arena general manager Brad Murphy said that part would have likely changed regardless of the sponsor to better reflect the arena's role in serving the entire state.
"This is not a Casper building, not even close," Murphy said. "Most of our events are statewide or even regional. We are about Wyoming, not just Casper. "
Murphy said he hopes having Ford's name attached to the center will attract greater credibility and bigger acts once they can get back to hosting events regularly. After taking a hit in 2020 and being limited to gatherings of less than 100 people in accordance with public health orders, the arena is gearing up to start hosting some big names (to be announced) by the fall.
In the nearly two-and-a-half-year process of finding a naming sponsor for the arena, several unnamed state and regional entities were considered. Ultimately, Murphy said, Ford made the most sense.
"This is the best fit for us," he said. "We are rural, we are remote, Ford plays a very strong presence in this state. This makes sense for our demographic and our community."
The operations of the center were taken over four years ago by Spectra Venue Management, who made sponsor partnerships one of its top priorities. Murphy said that while the center's name is now off the table and the arena is plastered with other local sponsors, they're always looking for more partnerships.