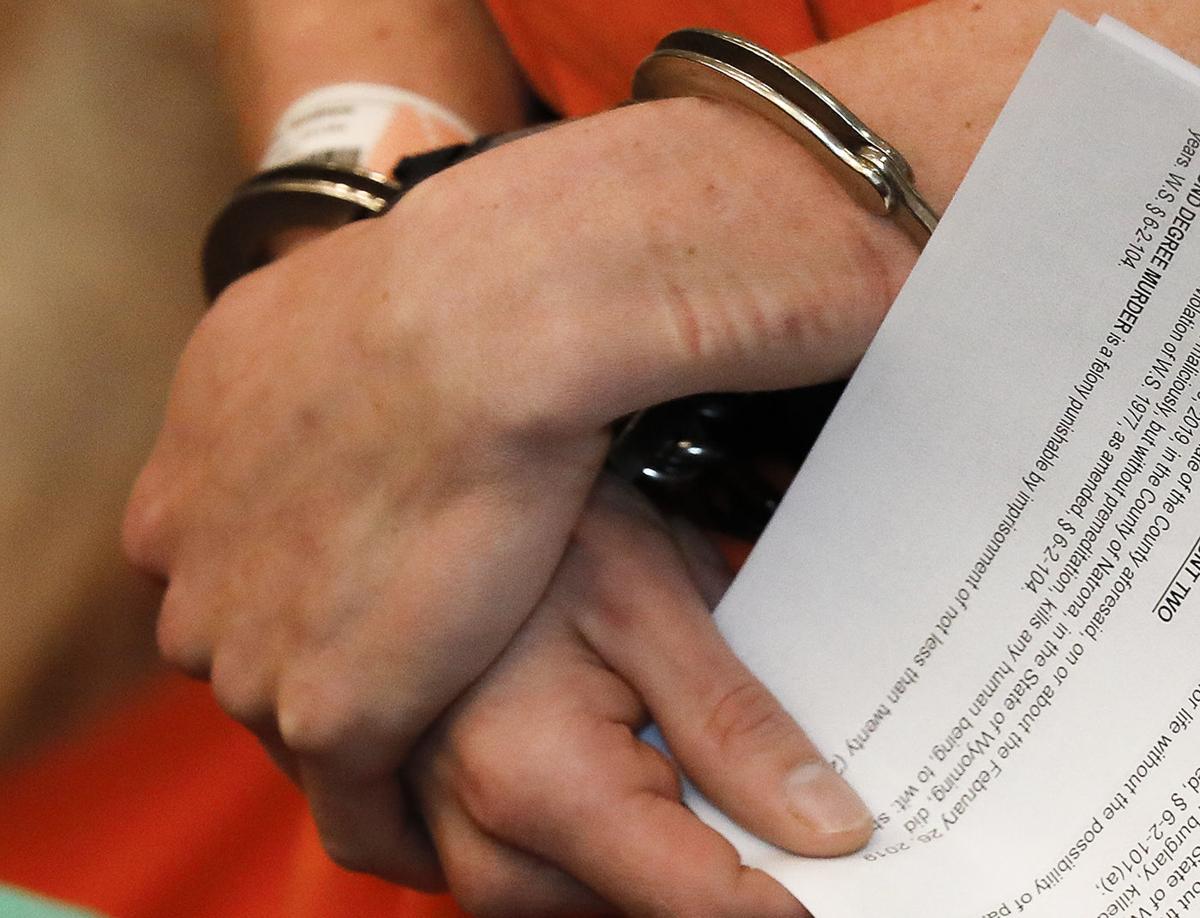 A man accused of shooting and killing his mother in the living room of her central Casper home is scheduled to stand trial before a jury this week.
Andrew Steplock, 28, faces four felonies in connection to the case. The most serious of the charges — felony murder — could put him in prison for life without the possibility of parole.
Steplock has pleaded not guilty and not guilty by reason of mental illness to all of the charges.
The latter of the pleas mean the jury could be asked to make a set of determinations in addition to the typical findings of guilty or not guilty. If jurors find at trial that Steplock committed the elements of a crime, they will then be asked to determine if he was so impaired by mental illness that he could not follow the law or understand his actions were wrong.
The case dates to early the morning of Feb. 26, when police responded to an alarm call at a house south of downtown Casper. When emergency crews arrived, they found Deborah Steplock, 58, bleeding from a single gunshot wound to the head and her husband performing first aid on her, according to court documents. An ambulance took her to Wyoming Medical Center and police began investigating.
You have free articles remaining.
By midday, hospital staff declared Steplock brain dead, according to police statements. She was kept alive until Feb. 28 as medical staff arranged the donation of her organs.
It was while she remained on life support that law enforcement caught up with her son in Loveland, Colorado. Court documents state that officers found Andrew Steplock, then 27, sleeping in his car parked outside a gas station. Colorado authorities took him into custody and, according to court documents, he told Casper police detectives that he broke into his parents' house to steal from them. Steplock said his mother confronted him in the living room and he shot her, according to court documents.
Steplock was not extradited to Wyoming until mid-March. On March 21, he appeared in Natrona County Circuit Court, where prosecutors charged him with the four felonies he now faces: felony murder, second-degree murder, aggravated burglary and possession of a deadly weapon.
It was in May that Steplock entered pleas to the charges. As a result, Judge Daniel Forgey ordered the Wyoming State Hospital evaluate Steplock. The judge declined the same day to lower Steplock's bond requirement.
In August, the state hospital failed to meet a deadline to complete the evaluation and the judge was forced to move the trial to November. The outcome of that evaluation has not yet been made public. However, Steplock's court-appointed lawyer decided to seek a second opinion to present to jurors.
He remained in jail on Friday.
Lawyers are set on Monday morning to begin the process of jury selection. The case is scheduled to run to the end of the week.