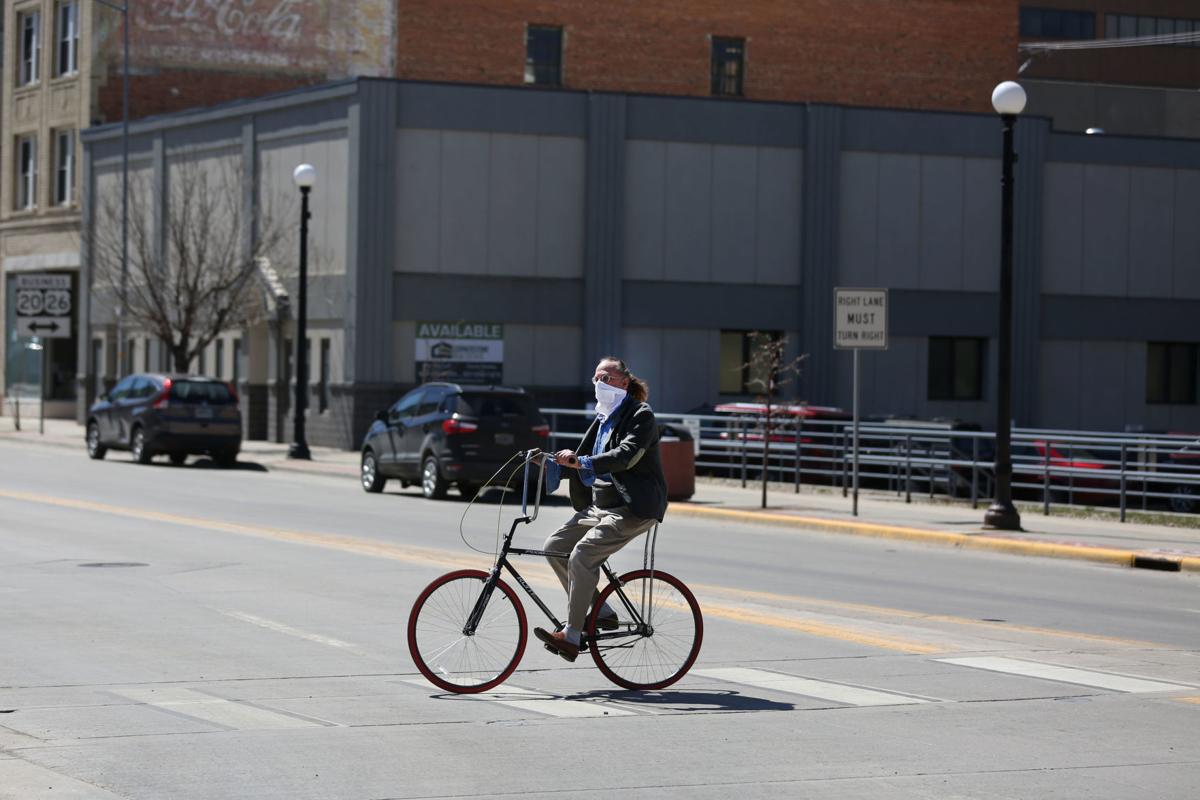 The city of Casper has begun writing a "blueprint" for reopening businesses and other establishments in the community.
Casper Mayor Steve Freel on Friday said a plan is in the works to "reopen businesses and expedite economic activity," as health orders designed to limit the spread of the coronavirus have forced many businesses to close.
He said local leaders were watching President Donald Trump's discussions for a "timeline and manner" for lifting restrictions nationwide.
"As soon as the green light is given to us to start returning to some type of normal, we want to be ready," Freel said in a press briefing Friday afternoon.
Freel said any efforts to lift restrictions in Casper would follow guidance to slow the spread of the virus but that he did not know what the decision-making process would look like.
Regardless of the city's efforts, it will still have to follow any health orders the state may make or extend going forward.
Gov. Mark Gordon and State Health Officer Dr. Alexia Harrist extended the current health orders through the end of April. Hailey Bloom, a spokesperson for the Natrona County Health Department, said it is unlikely life will return to normal as soon as those deadlines are expired.
Freel asked residents to submit their own ideas on how this process should be undertaken. He said the process should include "different points of view working together toward one common good."
At the end of his remarks, he added that whatever feedback the city receives, the process to reopen economic activity will need to be a phased one.
"It will not be a flip of a switch," he said.
Trump released a plan Thursday guiding states on how to scale back social distancing and other restrictive measures taken to slow the spread of the virus. That plan provides guidelines for states to gradually roll back existing restrictions.
Trump's plan has received some skepticism from health experts who have warned lifting social distancing restrictions too soon could be disastrous. Gordon Friday afternoon announced the state was developing a transition plan to lift some of the restrictions put in place to slow the spread of the novel coronavirus. But the state's existing orders will remain in place through at least April 30.
Gordon said Friday any decisions to lift restrictions would be "health data-driven, not date-driven." He has also warned even without certain restrictions, things won't go back to normal immediately.
"If anyone thinks that simply easing restrictions currently in place will lead to an immediate return to normal, they need to think again," Gordon said Wednesday.
Trump has also created a task force for "reopening the economy." All three of Wyoming's congressional delegates have been named to that task force. The task force is comprised of private industry representatives to elected officials.
U.S. Rep. Liz Cheney has split with the president on how to lift the restrictions currently in place, but voiced enthusiasm alongside Sens. Mike Enzi and John Barrasso for the task force in a news release issued Thursday.
Cheney noted in the statement that any plans to reopen businesses must come with expanded testing, access to personal protective equipment, and accelerated research and development of therapeutics and vaccines.
And unemployment claims in the state continue to rise. The state received 4,885 new claims for unemployment insurance the week ending April 4.
Locally, the recent cancellation of large events, including the College National Finals Rodeo, is expected to cost the county millions in lost revenue. The cancellation of state high school art and track and field events alone may have cost the county more than $2 million in lost local spending.
Regardless of economics, Casper's plans for reopening will follow suit with federal and state timelines, according to Freel's comments.
The mayor urged residents in the meantime to continue adhering to social distancing guidelines.
"We look forward to working together with you on bringing this community back to life," he said, closing his remarks.
Follow local government reporter Morgan Hughes on Twitter @morganhwrites
Concerned about COVID-19?
Sign up now to get the most recent coronavirus headlines and other important local and national news sent to your email inbox daily.