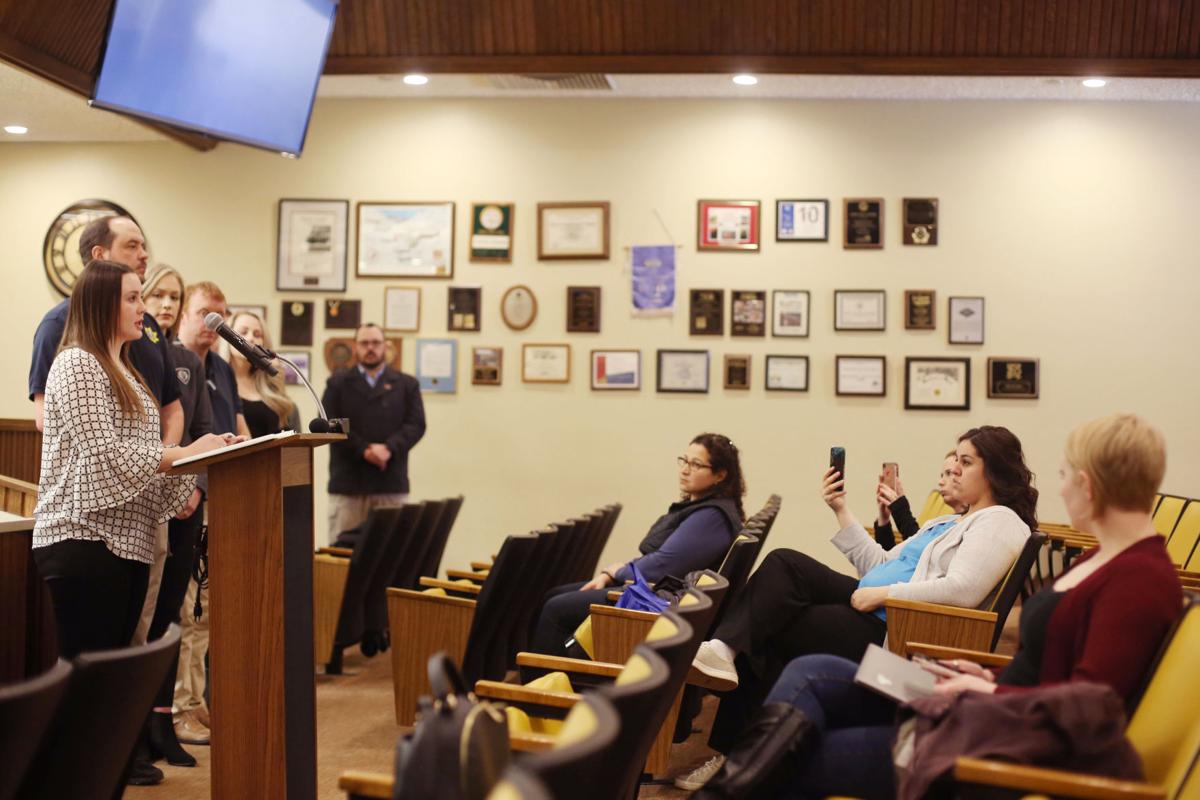 The Casper-Natrona County Health Department has received $1.9 million in federal coronavirus relief to aid in its COVID-19 response.
The money must be used for virus-related public health work, department spokesperson Hailey Bloom said in an interview last Wednesday, meaning the money can't be spent on flu shots, non-pandemic related equipment purchases or staff time spent on non-pandemic duties.
"Like any state or federal funding, specifically in public health, this funding is very specific and restrictive and while it sounds like a lot, it will only be able to fill those main roles of COVID-19 testing, contact tracing and education," Bloom said via email following the interview.
What it will pay for is extra staff, overtime for current staff and community education efforts, Bloom said, adding in her email that "(the money) gives some room for temporary staff to help with testing, driving of samples to the lab for faster turnaround on results, contact tracing and for additional time the County Health Officer has to spend to help in the public health response."
She also said the department may spend some of the money on testing supplies if needed.
The federal government allocated the money to the state Health Department, which then divided a portion of the funds between local health entities responding to COVID-19 at the community level.
Because the Casper-Natrona County Health Department is larger than most local health departments in Wyoming, the department received more assistance, Bloom explained. But the department also has a lot more work to do.
"To say that staff are wearing multiple hats is an understatement," said Bloom, who herself is helping to contact trace COVID-19 patients in addition to her standard roles in the organization.
Bloom said the department is hopeful the federal money will pay to hire new staff, though how many and whether on a temporary or full-time basis is still unclear. She added the money will pay for overtime for existing staffers whose salaries are largely funded by government grants with specific work requirements.
This means there are certain duties the grant money won't pay for, which include much of the COVID-19 work the department is now doing. Bloom said the $1.9 million will cover those costs, especially because that amount can be used retroactively to pay for the department's pandemic costs beginning in March. The money must be spent by the end of December.
Contact tracing is a large element of what most health department staff are spending time on now. Bloom said contact tracing isn't new — the department uses it for a wide variety of reportable diseases like E. coli or Giardia, but those efforts are not as involved as contact tracing for COVID-19.
For starters, with other reportable diseases there is usually a clear contact point, and often a clear season. With Giardia, for example, Bloom said those cases are most common in the summer because they tend to coincide with camping weather, when people are most likely to drink contaminated water from outdoor streams.
But with COVID-19, the initial contact is more difficult to identify, plus the department must notify all of a patient's close contacts. That's not necessary for most diseases, Bloom said.
Currently in Natrona County, there have been 155 laboratory-confirmed COVID-19 cases with 134 confirmed recoveries, according to state data.
After an outbreak at a local child care center in early July, the Health Department had to contact 30 employees and 120 families who were at risk of exposure.
With average case increases at an all-time high in Wyoming, it's unlikely that contact tracing work will let up anytime soon.
Bloom said the federal relief will hopefully lighten the department's workload in that regard.
As for education, Bloom said there are many opportunities to better engage with the public about COVID-19.
Bloom referenced the confusing guidance from the Centers for Disease Control and Prevention, which at the beginning of the pandemic said masks were not necessary and then encouraged everyone to wear them in public spaces.
"I think there is a lot of confusion … and everything does change so quickly," Bloom said. "We want to clear up a lot of that for people."
How exactly the department will do so is still being discussed, Bloom continued, but hopes the department will be able to offer more routine updates on COVID-19 in Natrona County, as well as more direct information on how masks or hand washing help prevent the spread of the virus.
Follow local government reporter Morgan Hughes on Twitter @morganhwrites
Be the first to know
Get local news delivered to your inbox!