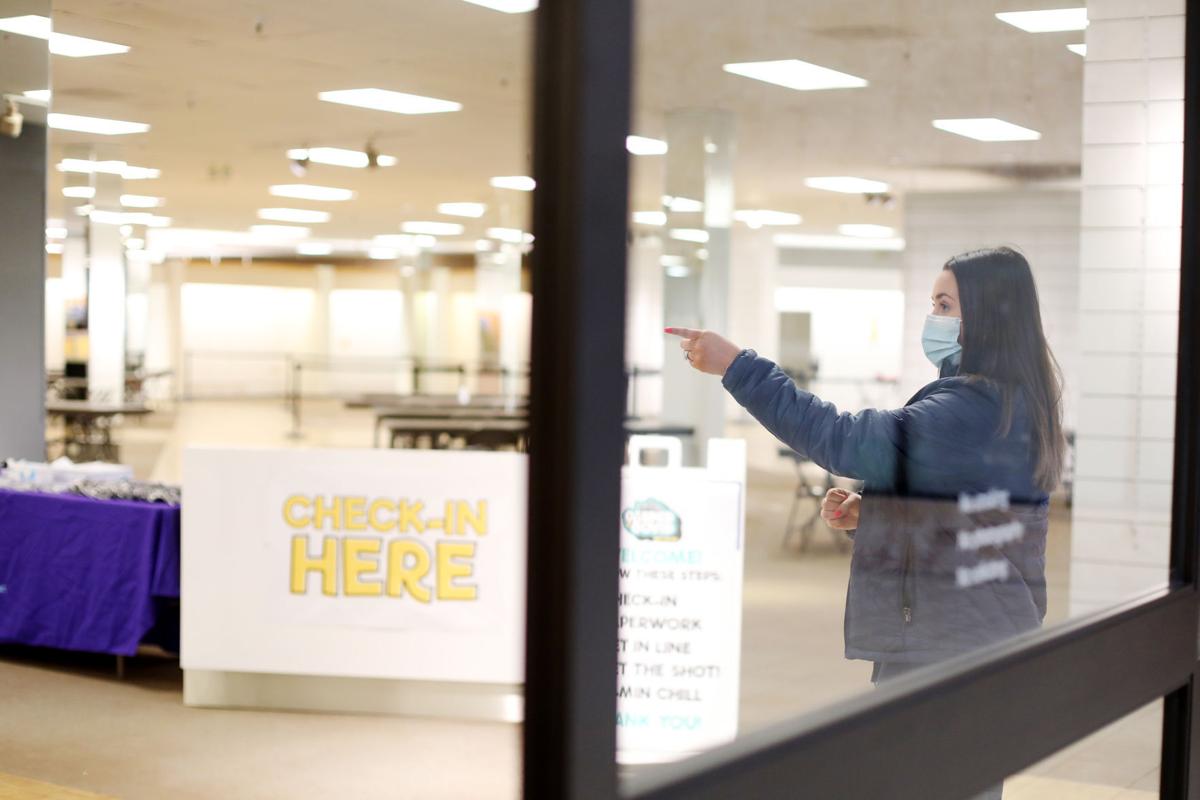 It's been obvious from the start that the public wants to lend a hand, Anna Kinder, executive director of the Casper-Natrona County Health Department, explained to Casper Rotary Club members during a presentation Monday.
"Everyone keeps asking all along, 'What can I do to help?'" she said.
But because of safety concerns and the general chaos that came with managing the county's pandemic response, the department has not been able to accept help from the community.
Kinder's 40-person team has been organizing every element of vaccinations, scheduling appointments, sharing information with the public and performing myriad other duties created during the pandemic.
"But now we need your help," Kinder said.
The county will begin hosting mass vaccination clinics Wednesday at the former Macy's location in the Eastridge Mall, now dubbed the Casper Vaccination Center or the CVC. And Kinder told Rotarians that health officials will rely on community assistance to get through everyone who wants a shot.
The clinics will run three times a week, from 7 a.m. to 7 p.m. The county can keep the clinic running through June if necessary, though Kinder previously told reporters that she hoped all residents who want to be vaccinated can receive their doses by the end of May. Clinics will be held every Monday and Wednesday, and alternating Friday and Saturdays.
Volunteers will assist with a variety of duties, ranging from greeting people at the door, to running paperwork around the clinic. Most shifts are 4.5 hours, starting at 6:30 a.m., 10:30 a.m. or 2:30 p.m. Individuals can sign up for a slot at CasperVCovid.com/volunteer. Some shifts may begin earlier or later than the times listed.
With the ability to do 1,500 shots a day, the extra hands will be even more valuable, Kinder said. For reference, the most shots the health department has administered in a single day was just over 500 in late February, and that was because of a scheduling accident.
"Our structure and process have been designed, tested and refined to be easy, fast and efficient. We're proud of the results and we think the community will have a smooth vaccination experience for every appointment," department spokesperson Hailey Bloom told reporters last week during a tour of the clinic site.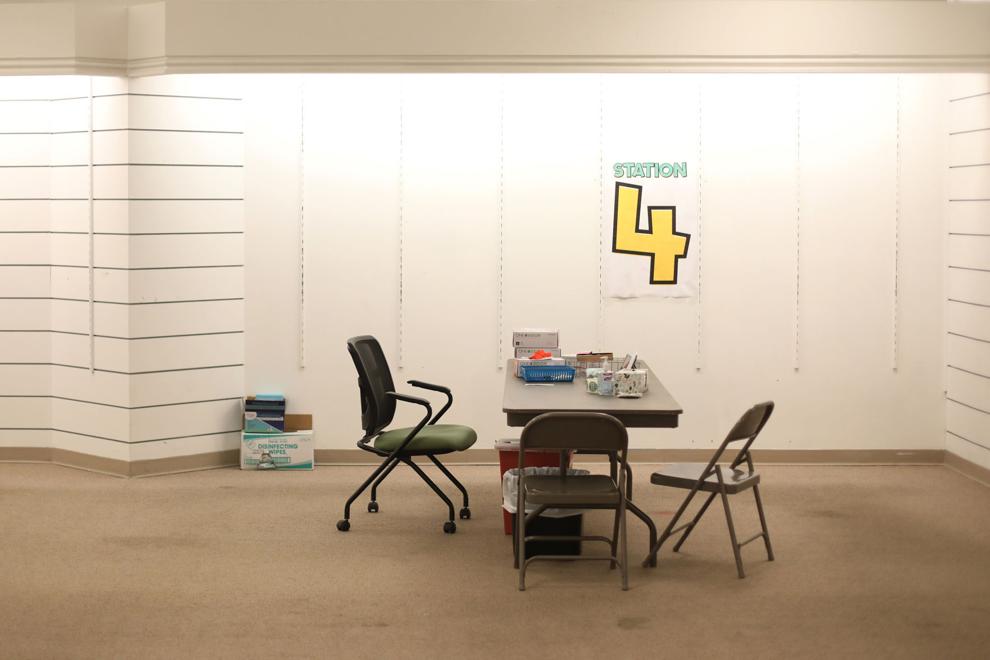 There are no requirements to volunteer. The health department will provide all volunteers with a meal and a free T-shirt.
As of Monday, more than 155,000 Wyoming residents, or nearly 27% of the population, had received at least one vaccine dose. Just under 20% of Wyoming residents were fully vaccinated.
Nearly 20,000 vaccines have been doled out in Natrona County so far, not including doses given through the federal Pharmacy Partnership Program, which includes Walgreens and Walmart pharmacies.
Anyone 16 years or older in the state who wants a shot can now get one, all other eligibility criteria has been lifted. Now, officials are shifting their focus from priority groups to the vaccine hesitant, as herd immunity inches closer.
The state ranked second to last in a U.S. Census Bureau survey of unvaccinated residents who said they would get a vaccine. The survey's most recent iteration suggests fewer than 27% of unvaccinated Wyomingites will accept a shot, the lowest point since the bureau began offering the survey.
Three-quarters of the rest of the country reported figures at least in the 40% range.
A survey conducted in-state by the University of Wyoming's Survey and Analysis Center reports closer to 60% of residents are at least "somewhat" likely to be vaccinated but that nearly 40% won't likely be making an appointment.
Officials have said at least 70% of the population will need to receive a vaccination or have been infected with the virus to reach herd immunity.
While the surveys have given officials cause for concern, most say they believe residents will warm up to the shots as more people are able to get them.
"I pay attention to the surveys to a point," Natrona County Health Officer Dr. Mark Dowell said last week. But, he added, "those surveys are a point in time that changes very quickly."
Residents can schedule vaccine appointments at caspervcovid.com. Those who cannot schedule appointments online can call 307-577-9892. The health department asks only residents who cannot make their appointment online use this number to keep call volumes down.
Follow health and education reporter Morgan Hughes on Twitter @m0rgan_hughes