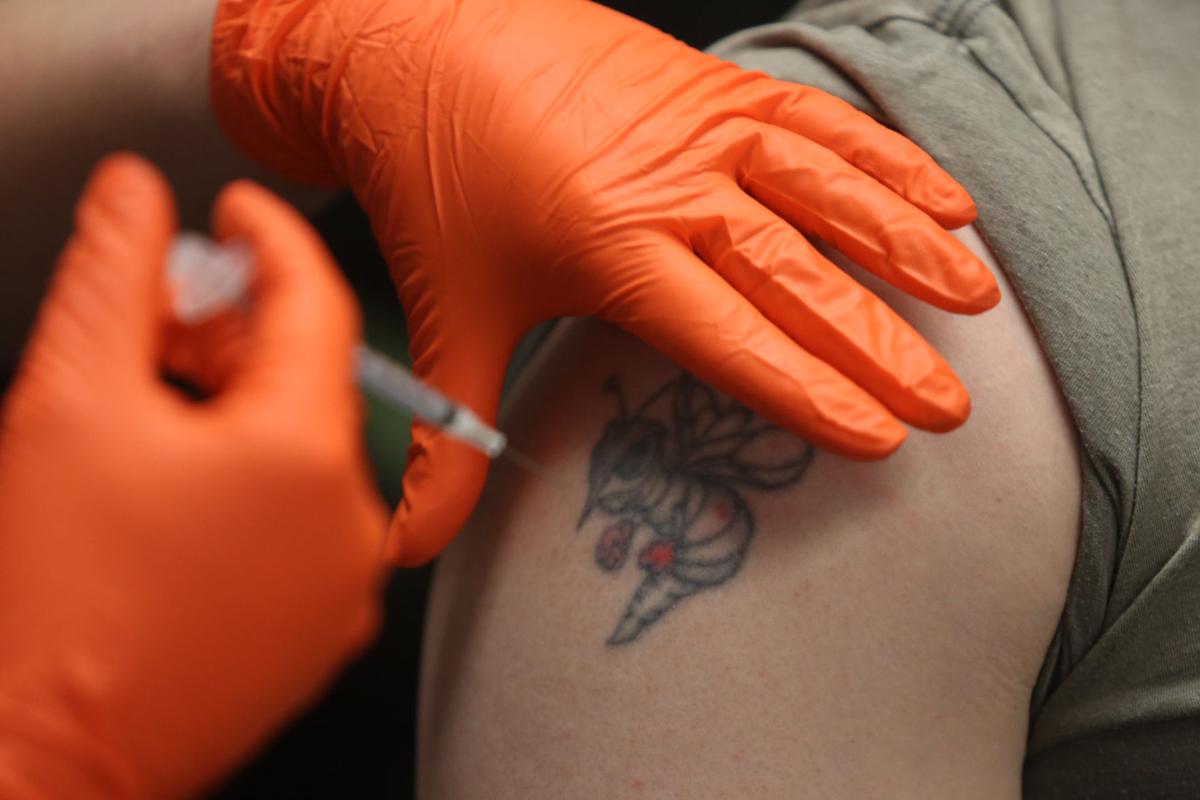 On one hand, you have 600 people lining up to get their COVID-19 vaccine booster shots at the Ford Wyoming Center on Thursday, some waiting for more than an hour for their third shot of Pfizer.
On the other, you have a county still stagnating at a 38% vaccination rate, heading into our second winter of the coronavirus pandemic.
Avid readers will already have seen that a voluntary vaccine incentive program for Casper city employees (emphasis on the "voluntary") went into effect on Friday after getting the go-ahead from city council last week.
I don't know many people who would turn down $250, but one of the points made by council members on Tuesday probably rings true in this case — if you've made up your mind not to get vaccinated, $250 after roughly six months of vaccines being available to the general population might not push you over the fence. But it sure doesn't hurt.
I also agree with the council members who said more needs to be done — one $250 incentive isn't going to get us to herd immunity. But neither will informational posters, which our eyes just gloss over at this point, or, it seems, the frightening statistics we see every day in the newsroom.
It feels like Casper has settled into a strange reality (I refuse to use the term "new normal"). You see people masked in some places, mostly food service and retail employees, but most people likely haven't touched a mask since March. Stores, offices, bars and restaurants may still have their social distancing signs and floor decals, but they aren't heeded like they were in the winter.
Yet we have about 10 times as many active cases as we did the week after the state's mask mandate was lifted on Mar. 16. Our deaths have climbed up to nearly 1,000 as of this week, and the case numbers don't look like they're going to be slowing down anytime soon. In Casper, just two of Wyoming Medical Center's 20 ICU beds were open as of Friday.
It's now October, and the cases and hospitalizations we're seeing now are eerily similar to the ones we saw during the winter surge. Back then, it was bad enough for Gov. Mark Gordon to cave and issue a mask mandate — an unpopular one, sure, but one that helped get the state back to case numbers in the low hundreds rather than the three and four thousands, where we are again now.
As the weather starts to turn cold again, we're going to be trading patios for crowded rooms and spending more time indoors, breathing on each other and exchanging germs.
And if nothing changes, we'll keep logging these deaths every week — mostly adults or older people, from all over the state, some who had to be sent to other states for care since our Wyoming facilities are too full or not equipped to handle their case. We've lost enough people already — one is too many — and there's no more excuse.
So, if you haven't yet gotten vaccinated, consider this a nudge from a friend. If you have any questions about where to go, what side effects to expect or why you need to get it at all, you can reach out to me at ellen.gerst@trib.com or (307) 266-0544, or better yet, reach out to a friend who's gotten the shot to hear their thoughts.
Follow city and crime reporter Ellen Gerst on Twitter at @ellengerst.