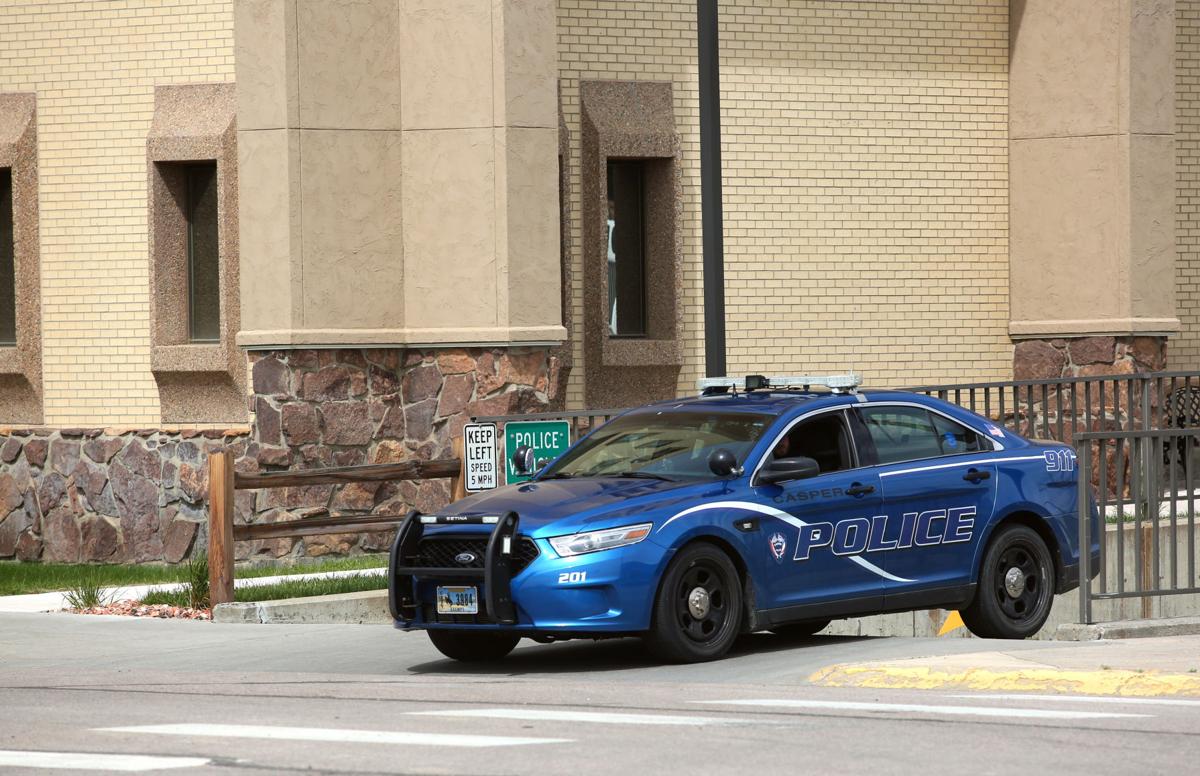 The Casper Police Department is requesting a modest budget increase for training programs to help educate a largely inexperienced officer corps and improve retention.
"A lot of the older officers may have five years, six years of experience," Interim Chief Steve Schulz told City Council at its Monday budget session.
Schulz said that necessary training included not just firearms and vehicle training but writing reports and responding to distinct types of crime like sexual assault, an issue that came to the fore after several women complained publicly about how CPD handled their cases.
Officers also need to be taught specialized investigative techniques like analyzing blood spatter at crime scenes and doing work that the overworked state crime lab can take months to complete.
Schulz requested a $46,000 increase in travel and training, which would bring the total set aside for those items to $110,000.
"You're going to get better cases in the long run," Schulz said.
While CPD was one of the few city departments requesting more funding this year, Council members were largely receptive to the request, and several suggested that Schulz amend his proposed budget to request more money for training.
Councilman Chris Walsh, a former police chief, said that six-figure amount was roughly equal to his budget for training several years ago, when the department was smaller.
Two years ago, CPD received $79,687 for training. But that amount was cut in last year's budget as part of a city-wide effort to reduce costs in light of the statewide economic decline.
Department faces poaching
Schulz, who took over for ousted Chief Jim Wetzel in early May, brought several senior members of the police department to Monday's budget session.
Lt. Rich Brown, who oversees some patrols, said Cheyenne was actively working to recruit Casper officers by offering a one-time signing bonus. But that effort, Brown said, was only one example of the difficulties CPD faces in retaining experienced officers.
"It's defense, attorneys... and just other companies," Brown said. "We have to worry about the civilian market."
The Casper Police Department has seen an exodus of senior officers over the last 10 years, losing an average of 10 to 12 officers annually, Brown said, which adds up to an entire patrol team lost per year.
Schulz said the retirements and resignations have slowed but that training is important for retaining talent and replacing some of the skills lost when experienced officers leave for other jobs.
Under Wetzel, the department began allowing officers with three years of experience to train their younger colleagues — down from the previous five-year requirement.
"We're at a point where we have babies training babies," said Lt. Shane Chaney. "You really don't get your feet under you until you're an officer for five, six years."
The picture CPD command staff painted of a relatively inexperienced department at risk of being poached alarmed council members and spurred the calls for Schulz to request more money.
Brown said midsize departments spend up to $300,000 on training each year and that Casper could receive top training for $200,000.
Thrifty request?
"Can I get a new police station, too?" Schulz asked to laughs.
The department's strategic plan, released last month under Wetzel's leadership, requested funding for a new police station. But in light of a request for city agencies to cut spending, Schulz did not include capital construction in his proposed budget.
Laird said that by requesting less than was necessary for premier training, Schulz was risking larger costs to the department by risking more officers leaving, leading to more recruitment costs.
The councilman offered an analogy involving the 1980s fast-food industry. Laird said that many restaurant chains reduced the size of their meals to save money before facing a backlash famously spoofed in the "Where's the beef?" Wendy's TV ad.
Laird said he wanted CPD to be like McDonald's, which held out despite its cost-cutting competitors.
"They didn't cut it down to where the lady is saying, 'Where's the beef!?" Laird said.
Councilwoman Amanda Huckabay said she understood that Schulz offered a proposal that took into account the weak economic climate in Casper and the request to look for savings.
She added that despite the public scrutiny of the department over both the handling of sexual assault cases and leadership questions — both of which Huckabay has been vocal on — Schulz shouldn't shy away from requesting a meaningful budget increase.
"Asking for a substantial amount of money might not look like the best choice," Huckabay said. "I look at it as the opposite."
Public safety needed to come first, she emphasized.
Schulz said some of the training funds would be dedicated to sexual assault courses to teach officers consistent, "victim-centered" responses.
The rest of the police department's budget request would include an additional $2,000 each for radio and evidence supplies, offset by a $4,000 reduction in other supply spending.
Schulz asked for a $5,000 increase for the Public Safety Communication Center — emergency dispatch for Casper — also offset by an identical reduction in office supplies.
City Council began hearing from departments about their proposed budgets on Monday. Those presentations will continue on Wednesday and Thursday, at which point Council members will offer feedback and request changes to the budget.
City staff will redraft the proposed budget to include those changes before the budget is approved in late June. The new fiscal year begins on July 1.