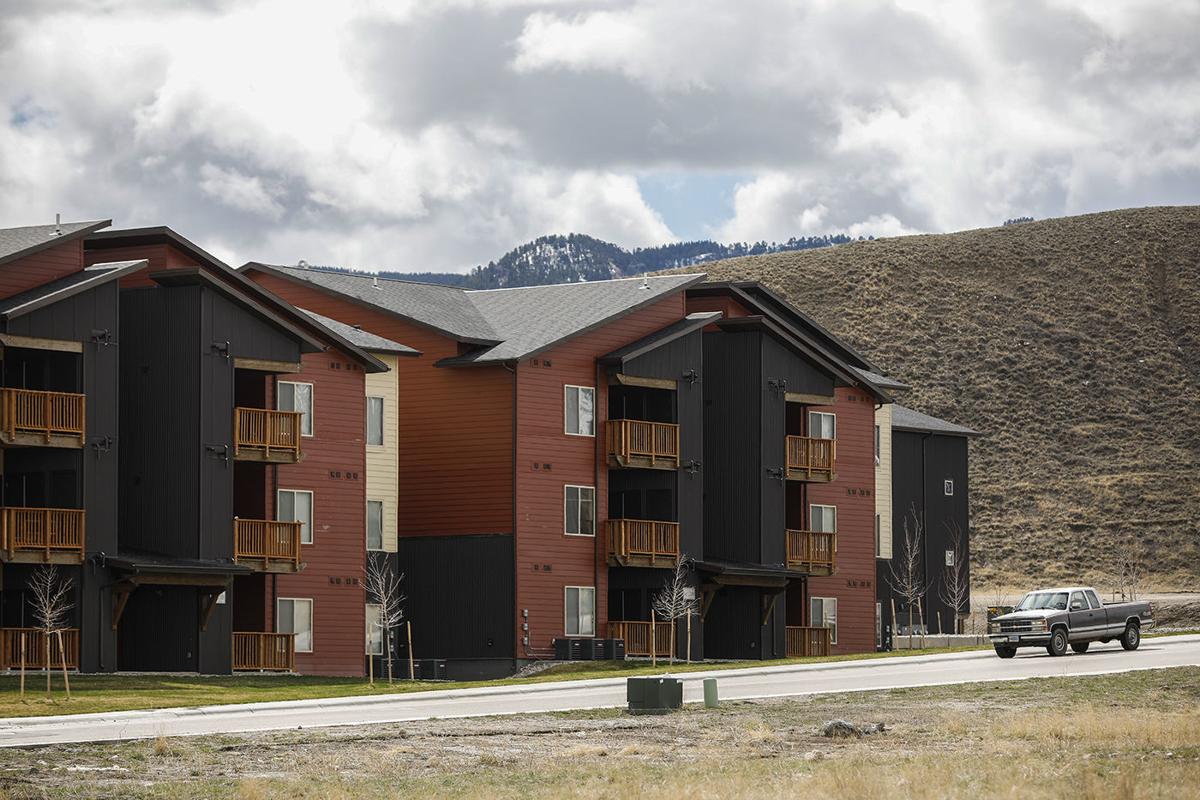 It wasn't a surprise when Dave McClendon learned he would need a new kidney. He's been sick in one way or another since he was 16 years old, when doctors found a tumor on his tailbone requiring a 16-hour surgery and radiation to remove.
The surgery was successful in that the teenage McClendon woke up without the tumor he'd had beforehand, but the side effects of the radiation used to treat the tumor would leave him in and out of hospital beds for the rest of his life.
Ten years ago, his kidneys stopped working properly, another symptom of the radiation.
"They just shut down," he said.
Before his kidneys started failing him, he was a longtime veteran of Wyoming's oil fields. When his health went, so too did his ability to work normal hours and keep a steady job. Even with part-time work and disability insurance, the apartments he could afford were in poor condition, often dirty and dire.
Things turned around a year ago when after a decade of waiting, McClendon received a kidney transplant. The procedure was life-changing, he said, but the physical stress of the transplant, compounded with his other health problems, meant he had to stop working altogether. Housing became even more of a concern.
He lived in the city-owned and Casper Housing Authority-operated Lifesteps Campus for about a year, but in March, he and his dirty blonde pit bull Charlotte moved into a single bedroom apartment in the new Raven Crest Apartments on Tranquility Way, the latest public housing project from the housing authority.
McClendon called the move a blessing.
"The prices are great and it's nice being able to have a dog in a nice place like this," he said. "It feels good."
Raven Crest held a grand opening event Thursday, though tenants had been living in the units for several months prior.
McClendon's is one of 50 public housing units being subsidized by the U.S. Department of Housing and Urban Development in the 100-unit facility. The remaining 50 units are non-subsidized workforce housing. A single bedroom non-subsidized unit costs $588 per month, and a two-bedroom costs $708. Rent for the subsidized units is based on income, and Casper Housing Authority representative Courtney Lawrence said it could be as low as $50 for some tenants.
Combining the public and private housing gives the public housing tenants a degree of anonymity, and it ensures better upkeep of the facilities, Casper Housing Authority executive director Kim Summerall-Wright said.
The Raven Crest Apartments are the housing authority's newest public housing option, but soon all of Casper's public housing will look like Raven Crest.
You have free articles remaining.
"We want to convert all of our public housing to this," Summerall-Wright said.
Casper has 75 public housing units. Prior to Raven Crest opening, those units were scattered throughout the city. By consolidating a large proportion of those units into one facility, the housing authority can provide more services, Summerall-Wright said.
Those services include summer meals five days a week for children in the property, a playground, access to a mobile pantry, community gardens and community orchards.
This is the first in a two-phase push to eliminate all of Casper's old public housing projects.
The second phase is another complex that will hold the remaining 25 public housing units. Summerall-Wright said they expect to break ground on that in the spring. That facility will also be mixed.
Raven Crest is the first Wyoming project in a HUD pilot program called the Rental Assistance Demonstration program. Passed by Congress in 2012, the program leverages public and private funds to support public housing and give public housing authorities more leeway in maintaining properties and providing services to tenants.
Regional HUD Administrator Evelyn Lim said this is a more sustainable model.
"With all of these older housing projects, there was a lot of capital need, and we just couldn't keep up," she said.
Under the new program, there are fewer restrictions on public housing.
For example, under traditional public housing, in-unit laundry is considered a luxury item and therefore not funded. In Raven Crest, under Rental Assistance Demonstration, washers and dryers come standard in all units.
This was crucial to Summerall-Wright because she said Raven Crest is designed for families.
Dani Hutchins is grateful for that.
After losing her job last year, Hutchins and her three daughters had to move in with family. It was crowded and made her feel like less of a provider for her children, she said.
Since moving to Raven Crest in March, there's less stress.
"It's in really good condition, and there's a playground for the kids," she said. "It really makes you feel good."
She and her boyfriend live with her daughters, 1, 4 and 7 years old, in a three-bedroom unit in the new facility.
Currently, Raven Crest is full, Lawrence said, with no more than 10 people on each waitlist. The waitlists are broken down by the number of bedrooms for each unit.
Follow city reporter Morgan Hughes on Twitter @morganhwrites.