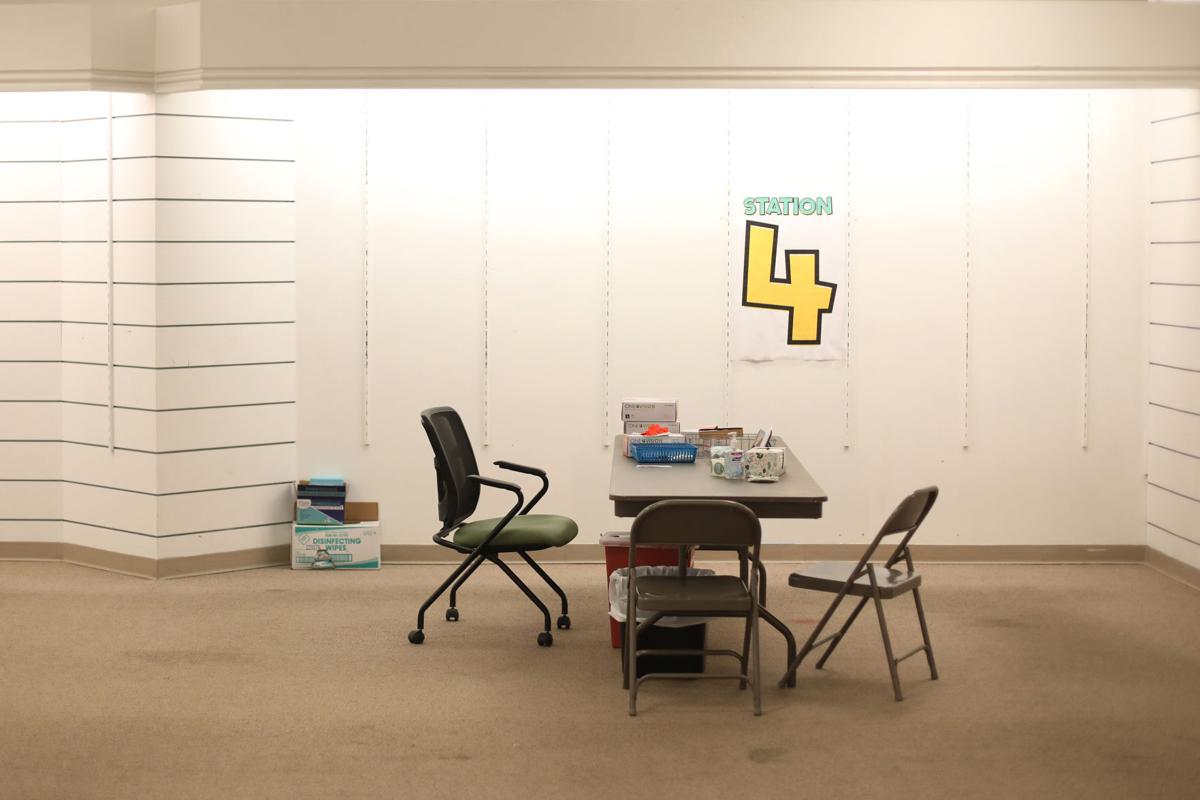 About 400 people showed up to the Casper-Natrona County Health Department's COVID Block Party late last month, nearly double the number of people the department had been seeing at its standard vaccination clinics.
Food trucks, live music, raffle prizes and a limited number of free College National Finals Rodeo tickets for those who accepted a vaccine proved effective incentives, department spokesperson Hailey Bloom said, explaining that the event helped improve "community buy-in."
But that promotion hasn't led to a sustained uptick in vaccinations here. As of Tuesday, less than 30% of Natrona County is fully-vaccinated, according to the Wyoming Department of Health. Demand has slowed so much in the county that the health department has stopped receiving weekly shipments and is instead opting to receive new doses only a couple times each month.
When the Casper Vaccination Center, erected this April in a vacant Eastridge Mall storefront, closes this month, the county's best method of inoculating a large number of people in a short time frame will go with it.
The health department will still provide shots at its Spruce Street office. Most chain pharmacies and several local health care providers will also continue offering shots, but another sweeping initiative is not expected.
Another event to promote vaccination could be in the works this month, but once the Casper Vaccination Center closes, the health department isn't likely to launch another major effort, Bloom said.
"Of course we're going to continue to make sure it's easily accessible," she said. "But other than that, I don't see a large push."
This doesn't mean the department will stop trying to reach reluctant populations, but those efforts will likely take place on a smaller scale. The department is still strategizing how to approach the more than 70% of residents who haven't been inoculated.
Bloom said the department is pondering a few questions, "Where do we meet those people and how do we get to them in the best way we can?"
Natrona County isn't alone. In Wyoming, only Teton County exceeds the national total for vaccine coverage with 54% of residents fully vaccinated. Nationally, about 41% of the population is fully vaccinated.
Albany County has the second-highest rate at 39%. Campbell County has the lowest, with just over 16% of residents fully inoculated against COVID-19. That county is now seeing high virus transmission levels, according to White House metrics.
Statewide, about 32% of residents are fully vaccinated.
While COVID-19 cases have fallen dramatically, hospitalizations among unvaccinated residents are on the rise. In mid-March, just 10 residents were hospitalized with the virus statewide. Now, nearly 50 people are in the hospital and at least some of them have severe cases, according to hospital administrators.
Follow health and education reporter Morgan Hughes on Twitter @m0rgan_hughes