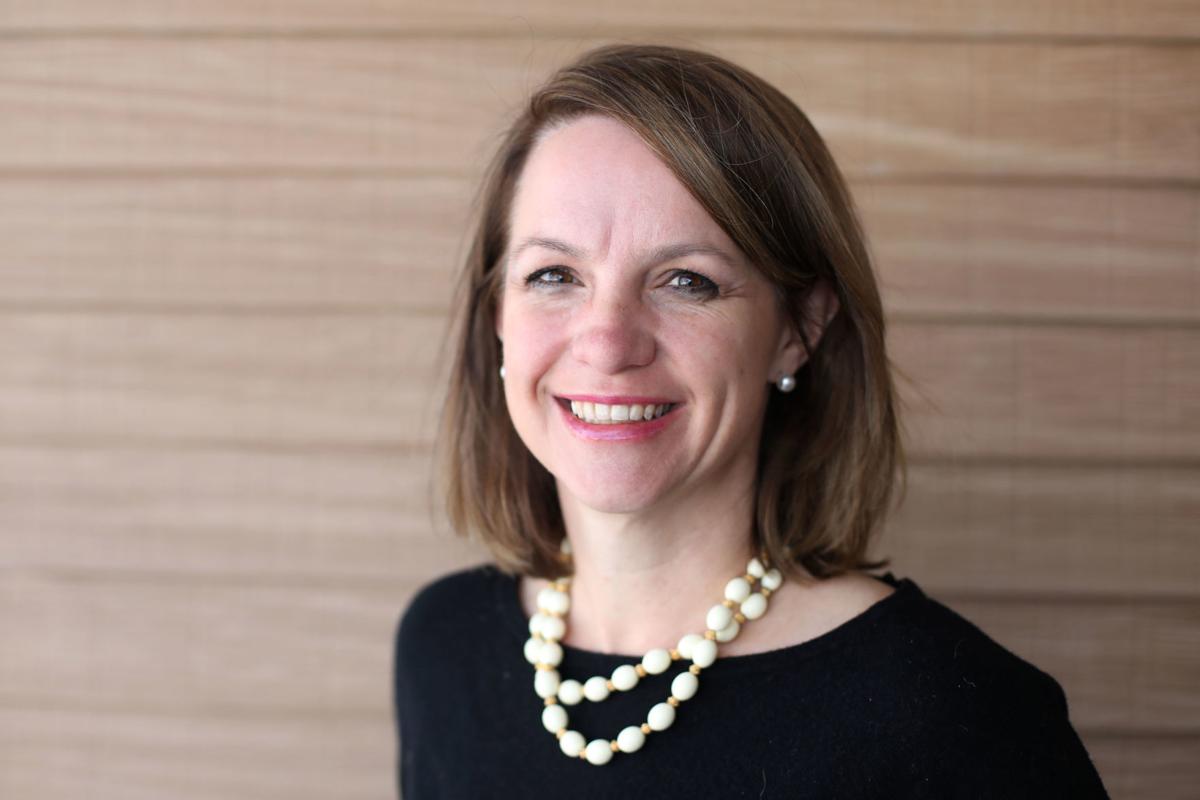 Kilty Brown has been executive director at Central Wyoming Hospice & Transitions for a little over two years. November is National Hospice Month so we thought we'd check in at the nonprofit that provides both holistic end-of-life care as well as social support for clients who are transitioning through life with chronic disease.
How have things changed in the last two years? Since then, we've seen a lot of transitions and changes in pretty good ways. We're pretty excited about the direction we are going right now and we are actively looking at how we can better serve our community of Casper, our hospice patients and our transitioning clients.
What's new at Hospice? We've hit some major landmarks. We've really grown our volunteer programs, we went from having about 40 active to having over 100 now. They are doing such cool things; part of it is recognizing not every person feels comfortable with direct patient support but it's finding ways to be involved in people's lives. For example, a group from Highland Park Community Church cooks casseroles for our families. We also started a "we honor vets program." We are looking to identify all of our veterans who come on service whether in hospice or transitions. We can hook them up with their benefits that they earned and deserved, and we are able to give them a last thank you. We have this pinning ceremony led by vet volunteers. They come in and provide them with a pin that says thank you for your service, flag and a quilt made by volunteers, and then the vets provide them with one last salute.
You have free articles remaining.
For those who aren't familiar, can you describe the difference between hospice and transitions? Hospice is a type of care for people who are in their last months of life. It's medical care to the dying, holistic care driven by the family and what our families want at the end of life. It's nursing, social work, chaplain, volunteers who envelop and support you. Transitions is free and volunteer-based and provides lots of social support. You don't have to have a terminal diagnosis. Clients tend to be elderly and need a little help, have chronic diseases that fall through the gap with Medicare. We help with errands, transportation, companionship.
And you are really trying to spread awareness in the community? The message we want to get out is we can support meaningful death at the end in that way, but when a family waits until the end, it's very chaotic for everyone. We prefer they come in the last months while people are still getting up and we can provide a meaningful relationship. We love to see those people who are traveling and still checking those things off their bucket list.
What are your numbers looking like? We have noticed that our reach is growing. We are serving more patients than we have. We have had 50 percent growth in the last three years. We don't dwell on numbers because it's hard when you're talking real families who are not ever anonymous. These are people who needed help before and weren't getting it, but we now have a broader reach to help our community.
What's the future look like? We believe we are at a crossroads and we are looking to see how we can better serve our community. We are talking about expanding our grief care program. Right now we provide grief care to our families for 13 months and we also offer that to the community. A lot of the deaths that people hear about in the community, these are landing on our doorstep. We want to be known as the grief care center of Wyoming. We are opening a storefront in Douglas. Douglas is very local and they want to have their own community taking care of their community.
What can the public do? Volunteers are a big one; we'd like to have one volunteer for each patient or client. Another way is spreading the word. If you've been touched by hospice, let other people know what good has been done in your life. And the last one is financial. We did $130,000 in charity care this year. We never tell anyone no. Donations are always welcome.
Follow Sally Ann Shurmur on Twitter @wyosas