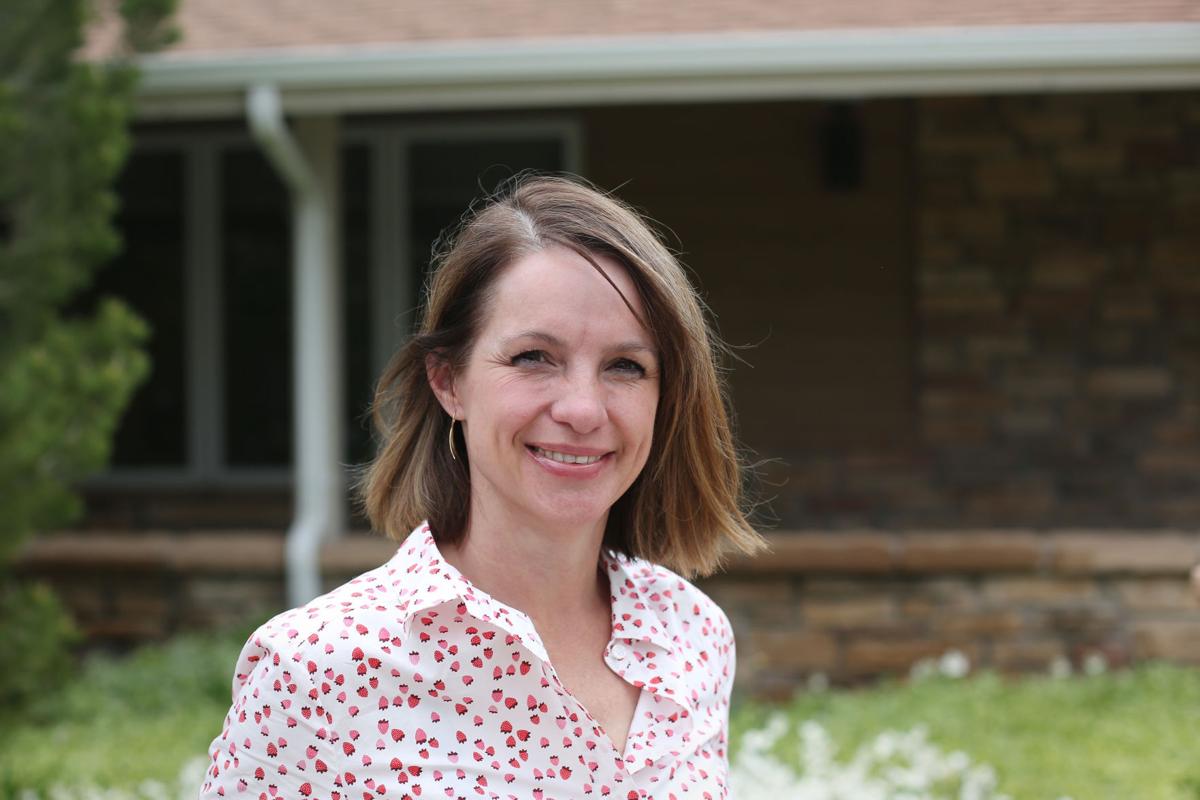 Immediately following the most challenging time in the history of the organization, Central Wyoming Hospice & Transitions celebrates its 40th anniversary in June. We chatted with executive director Kilty Brown about the importance of looking back, managing through a pandemic and looking ahead.
How would you describe the four years that you have led the organization? It's been a crazy four years. In that time we've doubled the amount of care we're giving the community. We opened a storefront in Douglas. We totally remodeled and reopened both of our Hospice homes and we survived a pandemic.
Describe if you can what it was like having all of your patients be so vulnerable during COVID. Really early on we had to have a conversation about what it looked like for us. We were particularly looking at the nursing home in King County, Washington. They're talking about my patients right now, absolutely the most vulnerable patients are the ones we serve daily. We had to work really hard on our infection control but at the same time, if there is somebody at the hospital dying of COVID, is it our role to take care of them? Everybody deserves to die with comfort and dignity, dying alone is not with dignity. We did take dying COVID patients. It was a very stressful time last fall. We amped up our infection control, families were still allowed to visit. We maybe had a little bit more restriction than we normally do. We had about 32 COVID patients in hospice care, inpatient or in assisted living. I am really, really proud of the fact we didn't have a single case where we transferred COVID from staff to patient or patient to patient. It was stressful, not the way I wanted to spend that year.
What was your light at the end of the tunnel? We felt like vaccines were a game changer in terms of taking the stress off of us. The worst thing I could imagine is if I who am very healthy got COVID and passed it on to a patient who was the most vulnerable. In January, cases started declining. We haven't had a COVID referral from Wyoming Medical Center really since then. They were our neighbors, people I knew, staff who had family members who died of COVID. It was a really heartbreaking time.
So 40 years is a long time to be providing such a valuable service to the community. It's pretty exciting and we've just watched Central Wyoming Hospice grow and I think we're finding it as a year that we can take a moment and see how we started and maybe honor those people who had the foresight to start this and at the same time look forward. I grew up in Texas and we have this huge storytelling tradition. When we started looking at this anniversary a year ago, I said let's find out more, what did this place look like 40 years ago. When you are starting a nonprofit I don't think you always think about keeping those records, it's actually really amazing to connect with some of those original founders.
What are some of your anniversary plans? We're having a mayoral proclamation, in August there will be a 40th anniversary dinner at a board member's home to really thank all of those people who have been supporters for the past 40 years. We're doing other smaller things as well like changing our logo and changing the sign on our door. Dan Sullivan was an original board member and he's the auctioneer at our Governor's Golf Classic fundraiser each year, so we will honor him at the golf tournament. Governor Gordon doesn't play golf, but ours is the only charity tournament he comes to every year. And the public that doesn't play in the golf tournament will have a chance to join in the anniversary celebration at our Oktoberfest.
What are your hopes and dreams for the future? We are going to finish these remodeling projects and we're hoping to do a campus expansion. We are seriously talking about building a grief center for Wyoming and we might need a little bit more space. We want to provide grief care even if they haven't been in Hospice services. And we are looking to beef up psycho social support, having a whole center where we can offer counseling to families not just after death but before death as well.
And in a pandemic and an anniversary year for the organization, you marked your wedding anniversary in a special way as well. We flew to Italy and got married two years ago. In two years, my husband never filed the paperwork with the state, so even though we are people of faith and we knew we were married, I felt like we were kind of living in a gray area. So we decided on our second anniversary — in six hours — to get married again. And his parents and family were able to be with us and we got married on the Bart Rea Learning Circle at Amoco Park. And then I got in his truck the other day and the paperwork from this Wyoming wedding is still sitting there ... he is a good, good man but filing the paperwork thing is definitely not his strength.
Follow Sally Ann Shurmur on Twitter @wyosas.