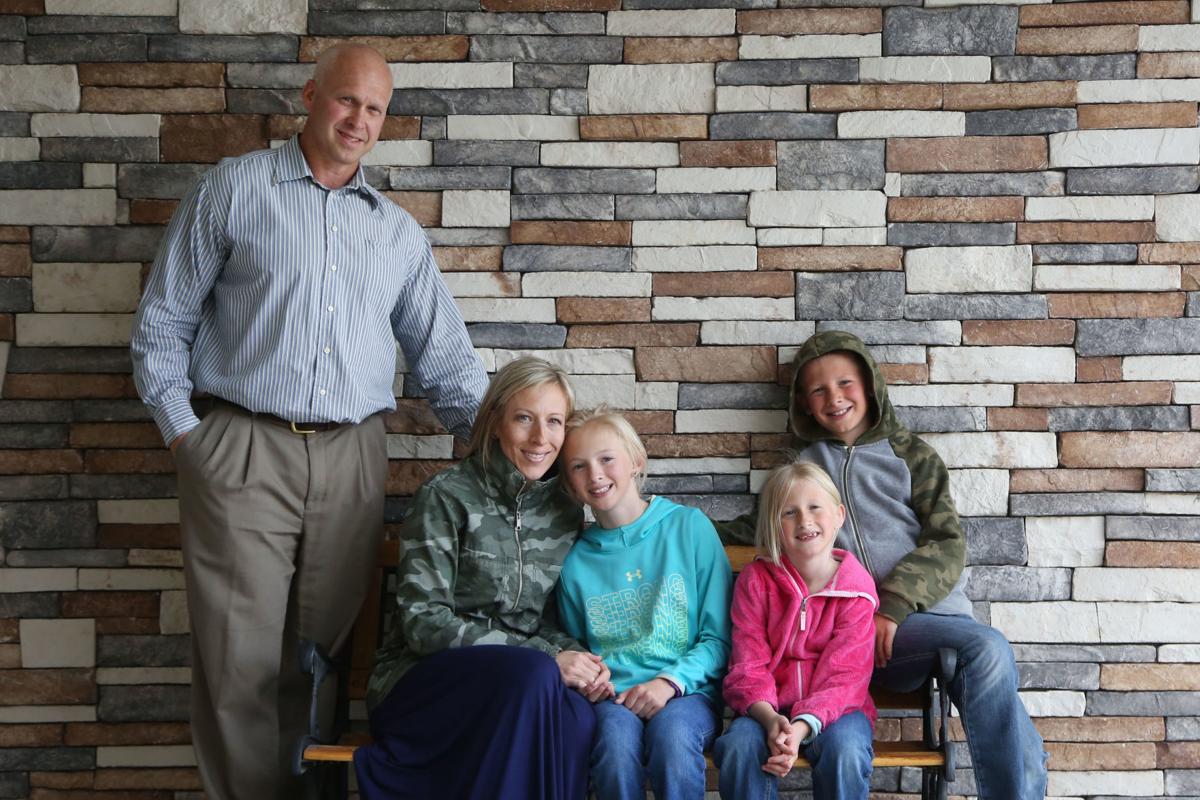 Abby Davis is 11, and for another couple of weeks, a fifth grader "at" Casper Classical Academy. Obviously, she's attending remotely now because of the coronavirus. She began a nightly recitation of the Pledge of Allegiance in her neighborhood. She is the oldest of three children of Christy and Dan Davis. Her brother, Noah, is 9, and sister, Sophie, is 6. We woke Abby up before her mom went to work last week to chat about the effort.
How did you get this idea? It started as a thank-you to essential workers. I thought it was cool to see some of the neighbors. The next morning, I made flyers and passed them out with my brother and sister.
(The flyers say "Please join us every night at 5:00 p.m. On Hogan Dr. We will say the Pledge of Allegiance. This is a great opportunity to show our support for our troops helping us on the Mercy and Comfort, for our leaders helping us, first responders and health care workers. Please be there!")
Why was it important that you do something? I was trying to think of something patriotic to do to keep up the hope of the people.
About how many people participate? The most people we had is 37. We do it every night of the week. Just come to Hogan Drive in the middle of the street. Everybody is welcome. We take our own flag and me, my brother and sister lead the pledge.
How long do you think this will go? I'm not sure, it depends on attendance. As long as we have people coming, we'll do it. There are a few people who come every night, they haven't missed. Some nights we have different people.
What are your feelings about the coronavirus? I'm not scared but I don't like staying in. Me and my brother and sister go outside and play around, ride bikes and skateboard, but that's it.
What do you miss most about not being in school? My friends. It's hard not to see my friends and I will not be able to have a graduation ceremony. At our school, we do a graduation thing between fifth and sixth. I'll be starting middle school at CCA in the fall. And the computers are kind of hard to work with.
(Note: Hogan Drive is in the Nine Iron Estates neighborhood, east of Casper Mountain Road and south of Wyoming Boulevard. A portion of the neighborhood borders the southern and western edges of the Casper Municipal Golf Course.)
Follow Sally Ann Shurmur on Twitter @wyosas
Be the first to know
Get local news delivered to your inbox!