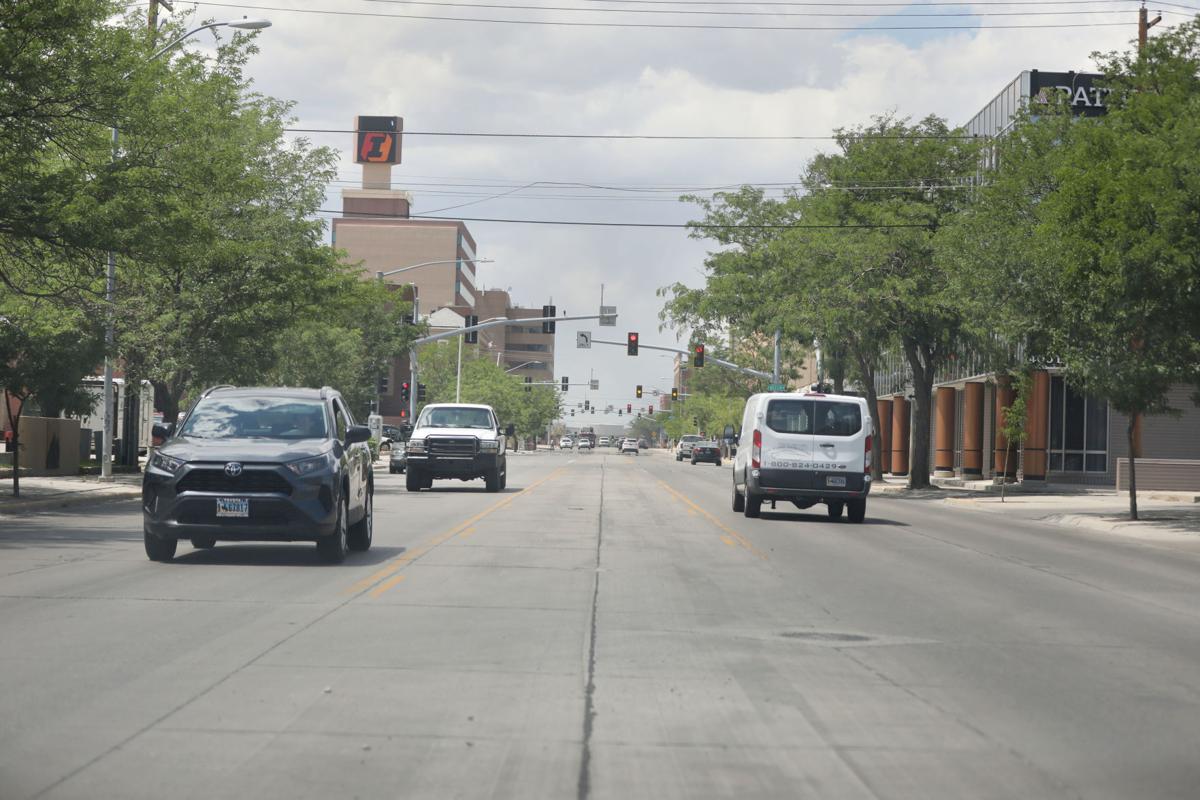 The Casper City Council amended an ordinance Tuesday modifying downtown speed limits and moved to end the city's participation in a countywide unified command created to deal with the COVID-19 pandemic.
The council also moved to postpone the third reading of an amended prostitution ordinance after reviewing broad language that may unintentionally outlaw online sex work.
The changes to speed limits downtown will mostly speed up traffic. While the ordinance expands the 20 mph zone slightly west of downtown, most streets affected will see their speed limit raised to the citywide default of 30 mph.
Roads east of Wolcott Street and north of First Street will move out of the 20 mph zone, as well as a few blocks south of Collins Drive around Center Street. By comparison, a much smaller section including parts of Yellowstone Highway and West Midwest Avenue will have their speed limits lowered by 10 mph.
These changes are in accordance with Wyoming state statute, which requires residential streets to have a speed limit of 30 mph or below and mandates a maximum speed of 20 mph in posted school zones.
Meanwhile, the state of unified command was implemented in April, bringing together city and county leaders with emergency management, fire and public health officials in Natrona County. In the early stages of the pandemic, the command was used as a centralized way to make vital decisions for the county's response to the virus.
The Natrona County Board of County Commissioners also chose to rescind its unified command resolution during a meeting Tuesday night.
The council postponed the third reading of an amended ordinance on prostitution and public indecency that includes a provision forbidding solicitation of prostitution for people on either side of the transaction. It also specifically addresses business owners and managers, saying any licenses or permits for a business where acts of prostitution are taking place may be revoked.
One of the clauses added in the amendment broadly defines "performance prostitution" as any sexual touching meant to arouse or gratify someone who paid for the act. Council member Kyle Gamroth raised the question of sexual content produced for a paying online audience, citing specifically the popular website OnlyFans.
"I would just want to make sure that we're not criminalizing something like that," Gamroth said. "I understand the need to have an ordinance in place that prevents sex trafficking prostitution, but again, if this definition is broad enough to include things such as that, I would have concerns about it."
The council and deputy city attorney Wallace Trembath reviewed the ordinance's language and decided to modify it to specify that the touching must be in person to constitute prostitution. The third reading of the updated amendment will take place at the next council meeting.