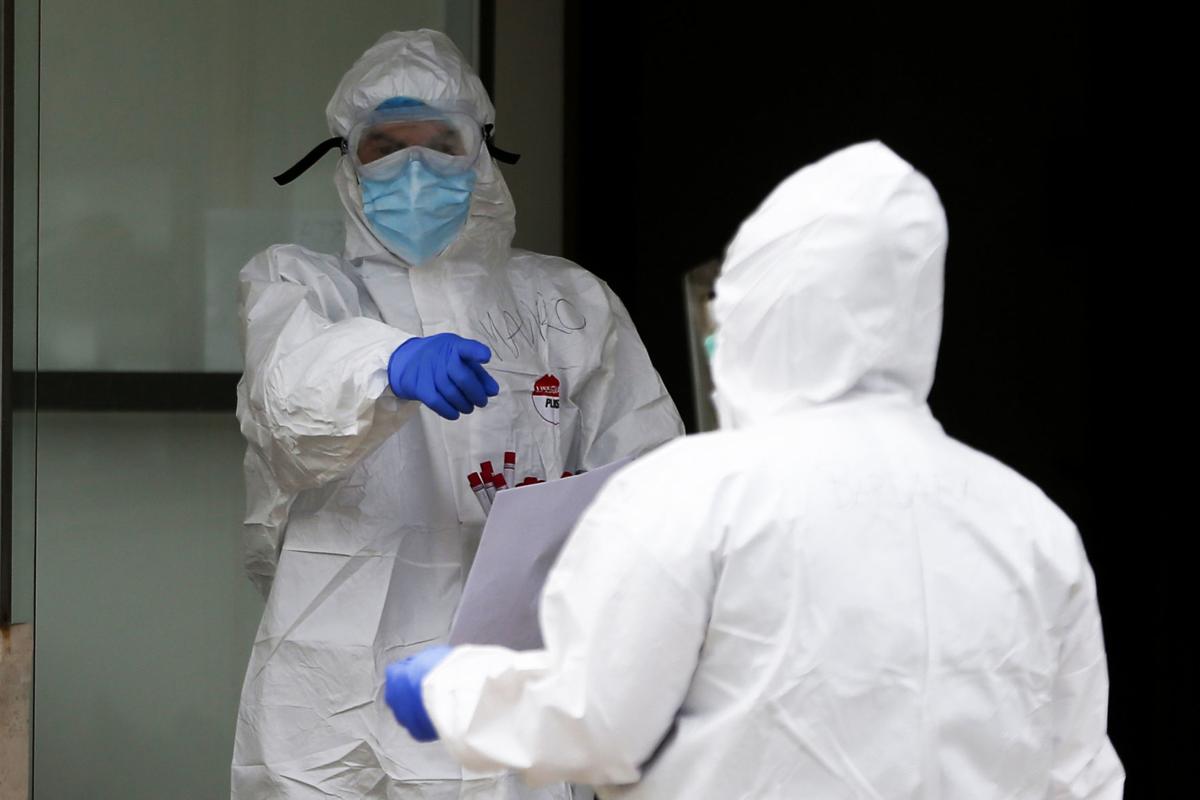 The number of confirmed coronavirus cases in Wyoming did not increase Friday; two new probable cases were reported, according to the Wyoming Department of Health's daily update. It's the first day without a newly confirmed case since March 15.
A Health Department spokesperson confirmed that the website's update was correct. Officials have not yet announced the results from multiple sets of mass testing done in Natrona County this week following confirmed cases in a child care center and a nursing home.
The new probable cases come from Fremont and Natrona counties.
Three new confirmed coronavirus recoveries were also announced, along with two probable recoveries.
Probable cases are defined by officials as close contacts of lab-confirmed cases with symptoms consistent with COVID-19, the disease caused by the novel coronavirus.
A patient is considered fully recovered "when there is resolution of fever without the use of fever-reducing medications and there is improvement in respiratory symptoms (e.g. cough, shortness of breath) for 72 hours AND at least 7 days have passed since symptoms first appeared," according to the Wyoming Department of Health.
There are now 804 cases — 609 confirmed and 195 probable — and 551 recoveries — 405 confirmed and 146 probable — recorded in the state, as well as 12 deaths. The state health department's website does not include of Natrona County's newest cases; the county has 55 confirmed cases now.
Just under two-thirds of confirmed patients have fully recovered, a number that grows to 68.5 percent when factoring in probable figures.
Officials have cautioned that the reported numbers are low, even with the addition of probable cases, because of testing limitations. However, testing availability has increased of late.
On April 2, the Wyoming Department of Health began restricting testing to six priority categories; potential patients who don't fall in one of those categories had to be tested by private laboratories. However, the department announced April 23 that it would be able to resume testing patients outside of those six categories, although priority patients' samples remain at the front of the line.
Patients have tested positive for coronavirus in 22 of Wyoming's 23 counties. Only Weston county is without a confirmed case. Wyoming has the second lowest recorded number of coronavirus deaths of any state (Alaska), and its death rate (2 per 100,000 residents) is fourth-lowest to Montana, Alaska and Hawaii, according to the New York Times. The state's infection rate (138 per 100,000) is sixth-lowest among states, also according to the Times, which includes probable counts where they exist.
Less than 12.5 percent of Wyoming's cases required a hospital stay. In 15.6 percent of the cases, health officials don't know if the patient was hospitalized.
The virus has disproportionately affected people of color throughout the United States, a trend that is also reflected in Wyoming's data. Forty-eight percent of confirmed cases in Wyoming are white, 32.7 percent are American Indian, 12.2 percent are Hispanic, 0.8 percent are Asian, and 1.3 percent are black. The racial identities of 8.7 percent of confirmed cases in Wyoming are not known, and 3 percent of confirmed cases identified as other races. According to 2019 census estimates, Wyoming's population is 83.8 percent white (not Hispanic/Latino), 10.1 percent Hispanic/Latino, 2.7 percent American Indian/Alaska Native, 1.3 percent black, 1.1 percent Asian and 2.2 percent two or more races.
In 50.7 percent of the cases, the patient came in contact with a known case. In another 11.1 percent of the cases, the patient had traveled either domestically or internationally. Community spread has been attributed to 18.6 percent of the cases. In 10.7 percent of Wyoming's cases, health officials don't how the person was exposed to the virus, and 12.3 percent of cases are pending investigation.
Concerned about COVID-19?
Sign up now to get the most recent coronavirus headlines and other important local and national news sent to your email inbox daily.