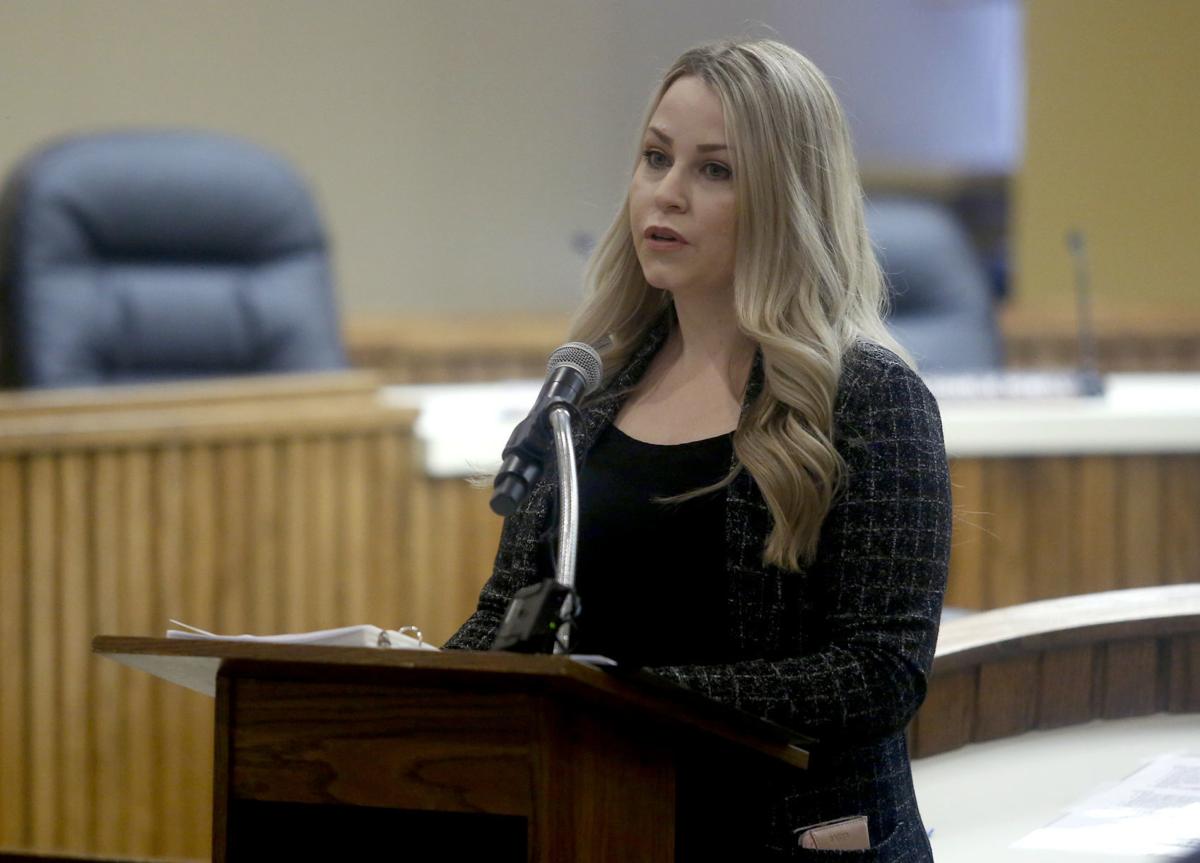 Most of Wyoming's 48 school districts closed after Gov. Mark Gordon recommended Sunday night that they do so in the face of the spreading coronavirus. But many of the details around what the coming weeks will bring remain unclear.
"We are not able to answer all questions now," state Superintendent Jillian Balow wrote in a memo to school district Monday. "As we move forward we recognize there is a spectrum of issues and potential solutions. Additional guidance from me or the Governor, the federal government, or even a special session of the legislature may be in order."
As of Monday evening, at least 35 districts were closed. Several more remained open barring emergency school board meetings Monday night or in the coming days. Only a handful indicated they would stay open, according to a state Department of Education list.
Most of the districts that have closed will remain that way through the first week of April, per Gordon's recommendation that they reopen on April 6 at the earliest. Gordon has described the recommendation as a preemptive effort to slow the spread of the novel coronavirus, which causes a respiratory disease known as COVID-19. The illness has sickened three patients in Wyoming as of early Monday evening; more than 40 have tested negative here.
Less than 24 hours after districts began announcing they would comply with Gordon's recommendation, details remained unclear about how the coming weeks would unfold, if closures will extend beyond what Gordon recommended or if semesters will be extended. In Casper, the seat of the state's second-largest district, officials met extensively Monday to determine what comes next.
Pay questions remain
Tanya Southerland, the district's spokeswoman, said it was unclear if the district would offer online coursework or if it would provide services for special education or homeless students. Officials were also discussing whether to still hold graduation ceremonies, set for late May. Asked if the district would continue to pay all of its staff, Southerland said she wouldn't have any more details Monday.
In a message to the Star-Tribune, she said that district leaders were "working really hard to answer/determine information."
Dirk Andrews, the president of the county's education association, said he didn't have any comment on the school closures. A spokeswoman for the Education Department said the decision on whether to pay staff or not would be made "district by district."
On Sunday night, the district wrote that it would be offering free take-home lunches to anybody under the age of 18 during the coming weeks. The lunches would be available at several schools in Casper from 11:30 a.m. to 1 p.m. Laramie County School District No. 1 said that it, too, would provide lunches, albeit not during the district's spring break.
Special ed and child care
Boyd Brown, the superintendent of the Cheyenne-based district, said the district probably wouldn't provide services to special education students. In a memo reposted by the state Education Department, the federal Department of Education wrote that a district would have to offer special education services if it provided educational service to other students.
"Once school resumes, the (district) must make every effort to provide special education and related services to the child in accordance with the child's individualized education program (IEP) or ... consistent with a plan developed to meet the requirements of (federal law)," the agency wrote.
There is the obvious question for working parents about child care. Southerland said anything along those lines is still being worked out. Brown said the district likely wouldn't provide child care because that would create the sort of gathering of people that schools closed to avoid.
Balow wrote that the situation was "unprecedented." In another memo, the department wrote that officials will study whether to extend a state testing window that will end in April.
"We have statutes, rules, policies, contingencies, and practices in place for 'normal' disruptions and crises, not a pandemic," she wrote to educators. "While Governor Gordon and I recommended school closure to students through April 3, we recognize that this date is currently only a placeholder. From moment to moment, we are balancing a range of needs from the health of our families to ensuring continued education to students and funding to schools."
Concerned about COVID-19?
Sign up now to get the most recent coronavirus headlines and other important local and national news sent to your email inbox daily.