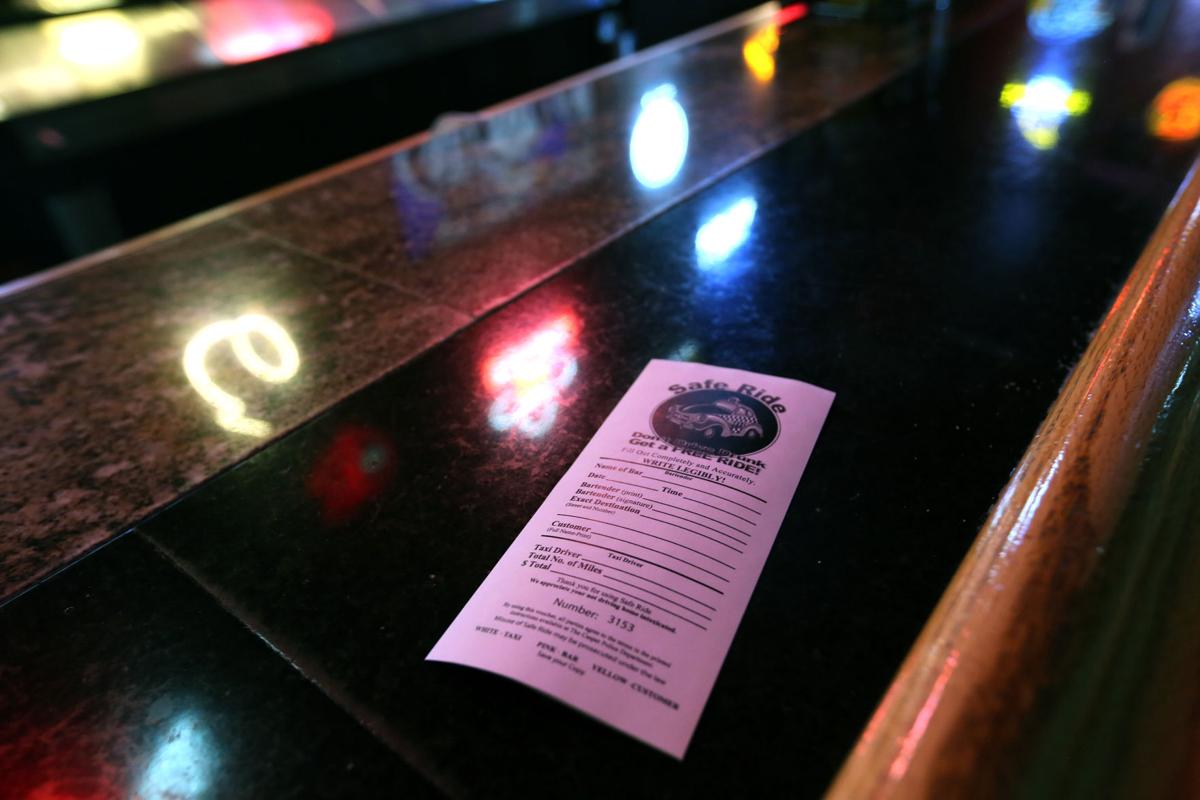 In Natrona County, there's no excuse for driving drunk.
The countywide Safe Ride program provides free rides home for anyone who has a few too many at a bar or restaurant. As Casper and beyond gears up for the summer season, typically a peak time for drinking and alcohol-related incidents, organizers are reminding the community they always have a free, safe way home.
Safe Ride works like this: You have too much to drink and can't drive, and don't have a sober ride home. You call the number, 307-266-7233, and tell the dispatcher where you are and where you need to go. Then, a cab from a local company is sent out to pick you up and take you home. (The service only goes to residences or hotels, not to the next stop on a pub crawl.)
"It's really important that we do the preventative work to help people acknowledge what safe and responsible drinking looks like," said Hailey Bloom, the spokesperson for the Casper-Natrona County Health Department and a member of the Safe Ride board. "Helping people remember that they should be planning ahead for a ride, or if they need a ride to call Safe Ride."
For users, the service is totally free. Rides are funded by donations, and the organization also holds fundraisers and participates in sponsorships to raise money and spread the word.
But based on Safe Ride's most recent report, there's been more funding than demand as of late.
The service isn't new — it's been around for more than a decade at this point — and board member Rebekah Ladd said when it began in 2009 it was "highly utilized."
Once Uber and Lyft arrived in Casper starting in 2017, though, she said fewer people have been using Safe Ride. Ladd, the spokesperson for the Casper Police Department, said any sober ride you can get is a good thing, but many people may not even know Safe Ride is an option (and a free one).
In 2021, the program is averaging about 15 rides in a month. Natrona County has averaged roughly 32 DUIs per month in the same time period.
"We're really gearing up as we approach the summer season, especially after a year of COVID where we haven't done anything," Bloom said.
In addition to using the phone line and dispatchers, patrons can ask for a Safe Ride voucher at participating businesses. Hopefully, Ladd said, that makes it easier for people to call a ride when they're too drunk to get behind the wheel. It also allows people to call rides for a friend or anyone needing a safe way to get home.
"We all live and work in the same community, and we want our communities to be safe. So it's a shared buy-in for that common goal," Bloom said.
Safe Ride is a total community effort, bringing together the health department, local law enforcement and bars and restaurants in the county. Local establishments including Skull Tree Brewing, The Office Bar and Grill, The Gaslight Social, C85 and The Beacon Club are active supporters of the program.
Nicole Martinez at Skull Tree said they started attending Safe Ride meetings last year, and have since tried to promote the service by putting up posters and materials in the brewery and providing them to other businesses.
"Even if they come here and drink and they're not using it, maybe they go elsewhere and still have it in the back of their mind," Martinez said. "So they know that it's available if they need to use it."
The service covers most of Natrona County — Casper, Mills, Evansville and parts of Bar Nunn.