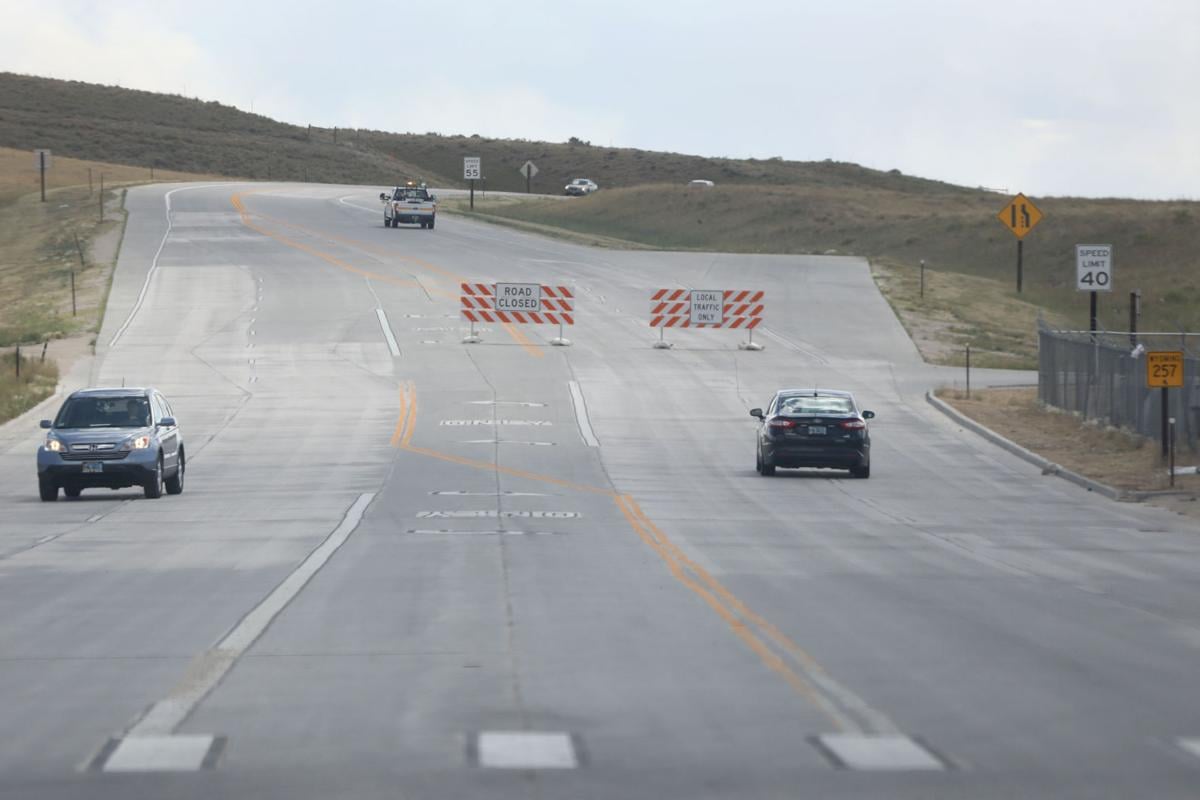 Discovery Channel's "Street Outlaws" have enjoyed Casper enough to extend their stay.
The crew had been expected to conclude its trip to Casper July 24, Wyoming Department of Transportation Jeff Goetz told the Star-Tribune in early July. But now, the production crew is hoping to stay a bit longer.
The crew is now hoping to film an episode for its next season on Amoco Road, near Metro Animal Shelter, Casper City Manager Carter Napier told the City Council during Tuesday night's work session. Filming could begin in as soon as 10 days, though it's unclear how long the production will take. Napier said it could take as long as four weeks, which he added would have a positive financial impact for the city.
The television program's July stay proved beneficial to Casper, Napier said. Through spending at restaurants, auto body shops, hotels and even car dealerships, "Street Outlaws" pumped nearly $2 million into the local economy.
None on the council opposed the production's use of Amoco Road, which will require closing a portion of the street and supplying police and fire service to the production site for its duration, if Amoco Road indeed is the spot the production crew chooses.
Napier said the city may repave the street, "to more appropriately accommodate the type of activity that would be on that surface." He also said the city would not incur costs to host the production.
Mayor Steve Freel said he'd received an email of support for the production from the mayor of Bar Nunn earlier that day, adding he felt it was a win-win for Casper and could be a replacement for the economic loss of the College National Finals Rodeo, which was canceled as a precaution against spreading COVID-19.
Councilman and former Mayor Charlie Powell also said he felt this was a positive for Casper, adding it would expose the city to a national audience.
A member of the production team told the council he felt other shows may want to film in Casper after this and he plans to recommend the area to other producers.
"The people are great, the food's good ... your environment is phenomenal," he said.
With the council's approval, cast and crew are almost set to race through north Casper. Most of the team went home for a break before returning to film. The representative present Tuesday said all cast and crew would be tested for COVID-19 before returning to Casper and upon arrival. Producers will also be tested weekly and strict symptom screening procedures will be in place, he said.
Follow local government reporter Morgan Hughes on Twitter @morganhwrites
Be the first to know
Get local news delivered to your inbox!