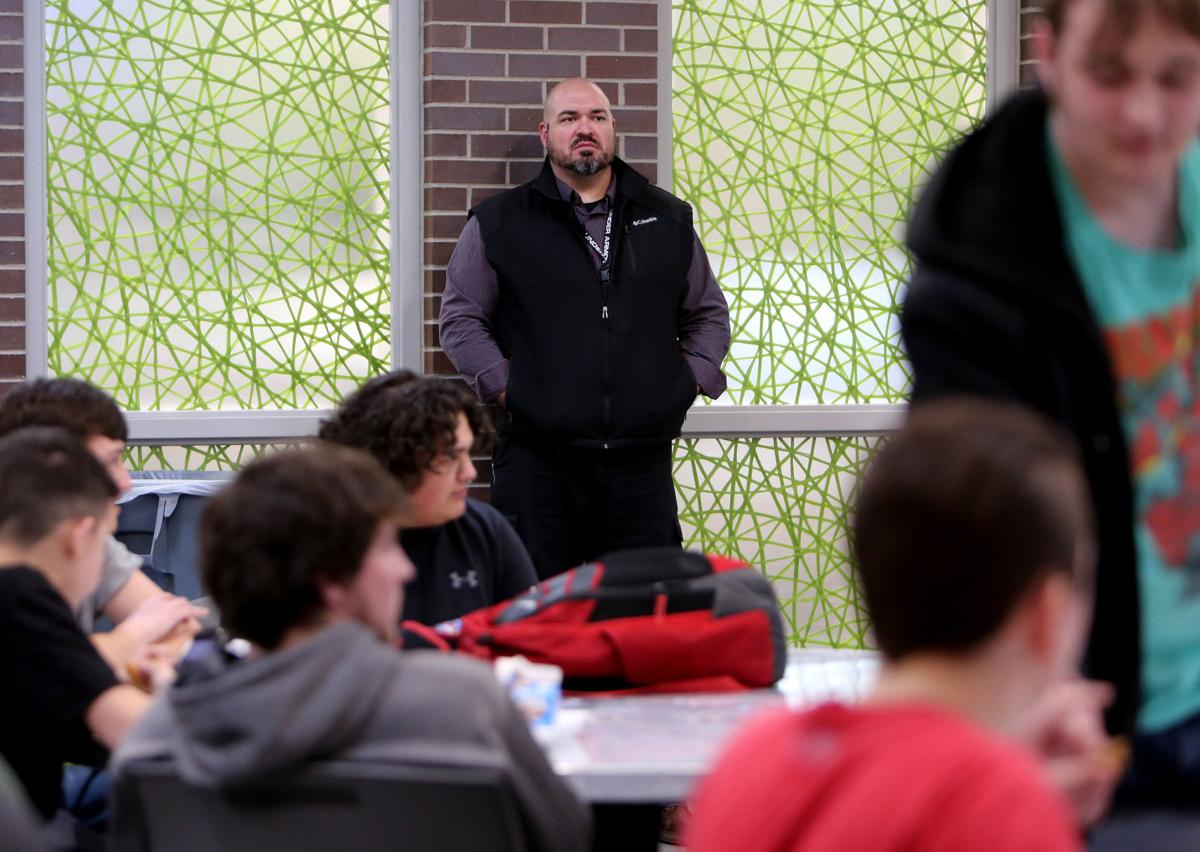 The Casper City Council is preparing to set its annual budget later this month — and Natrona County School District officials are hoping that will include money for the addition of more school resource officers.
Although the matter hasn't yet come up for a vote, some on the City Council say they support hiring more officers to work at schools.
"It's a huge expense when you add additional people, but I think it's worth it," Councilman Chris Walsh said Thursday.
"That's not a reasonable workload...They're just taking calls back-to-back and they don't have any opportunity for interaction [with students]," said Walsh, a former Casper police chief.
The measure was proposed by Councilman Dallas Laird after a Feb. 14 school shooting in Parkland, Florida, left 17 students and staff members dead. The incident sparked a nationwide debate regarding gun violence and school security.
Laird said Thursday that he fully supports Hopkins' idea and would be willing to cut money from other areas to provide funding for school officers.
"I think the lives of our school children are the top priority that we have," he said.
But the councilman added that finding the money can be more difficult than some constituents realize. Certain types of funding, such as the state-provided consensus funding being used to install new seats at the Casper Events Center, can only be directed to specified areas.
You have free articles remaining.
Vice Mayor Charlie Powell said he needs to discuss the matter further with officials from the police department and school district, but he agreed that it's an issue worth exploring.
"That the school district is offering to share the cost when they are under financial pressure as well tells me it's a serious priority for them and that it should be for us," he said.
Between salaries and benefits, the addition of two school resource officers will cost about $180,000 annually, according to City Manager Carter Napier.
Finding the funds will be challenging, but Napier said he believes more school officers are needed and that splitting the cost with the district would be a significant help.
"That makes the conversation much more feasible," he said.
Balancing the city's budget has been challenging in recent years. Casper's economy took a major hit after energy prices sank a few years ago and has yet to fully recover.
Hannah Henry, the student body president at Kelly Walsh High School, previously told the Star-Tribune that many students are concerned about school safety. The senior said she was pleased that the City Council was talking about ways to help.
"I'm excited to see that they want to become more active [with school security] and get everyone in on this together," she said.
Students at Natrona County High School have also expressed concerns about school safety. Roughly 100 students participated in a walkout in March to show solidarity with the victims of school shootings.
There have recently been a series of threats made to schools throughout Wyoming.
Authorities arrested a teenager Wednesday near Natrona County High School roughly an hour after police responded to the school for a bomb threat. Police also arrested a student after a stolen handgun and threats led to lockouts at schools throughout the Casper area in March. Three students were taken into custody and interviewed as part of the investigation, police said. The Casper Police Department later determined that only one student made the threat.
Katie King covers the city of Casper.