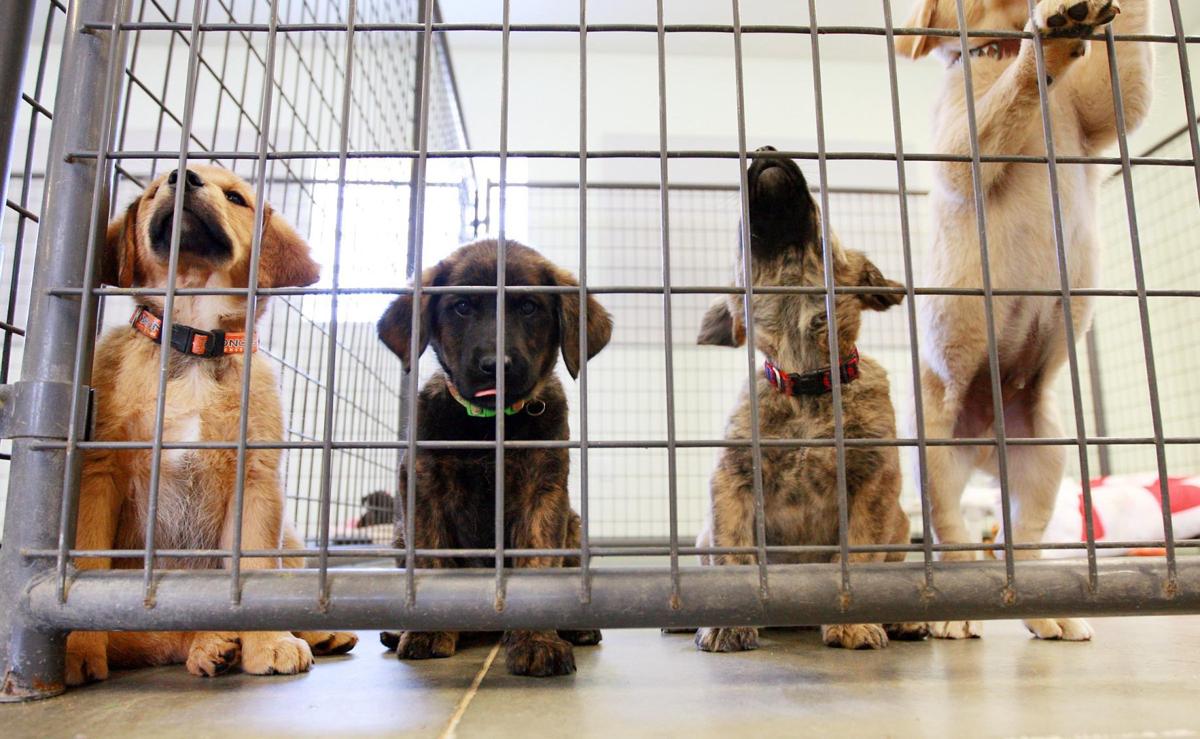 Casper averages about 1.3 animal bites per day — a statistic that City Councilman Chris Walsh finds alarming.
But the councilman said he's worked alongside City Attorney John Henley to draft a new ordinance that he hopes will deter future attacks.
"The goal of this is to create an environment where you can walk your pet or go jogging in the morning and not be a victim of a bite," Walsh said Monday.
At Tuesday's work session, the City Council will discuss the potential new law, which would replace the current Animal Care and Control ordinance.
There were 721 reported animal bites in Casper between Jan. 1, 2017, to June 27, 2018, according to a recent memo sent from Henley to City Manager Carter Napier. This data was provided by Metro Animal Services.
Dogs were responsible for the majority of the bites. The most common breeds involved in attacks were pit bull (199), Labrador retriever (92) and German shepherd (66), including mixes of those breeds. The proposed ordinance does not target any specific breed, Walsh said.
Sixty-eight domestic cat bites were listed.
"Some of the bites that this office has seen recently involve young children," Henley wrote in the memo. "On one occasion, a dog attacked a mother pushing a toddler in a stroller who also had a baby in a chest carrier. While the mother was able to maneuver the stroller in a way to protect the toddler, the dog then jumped up and bit the baby on the face, who was positioned on the mother's chest."
Henley said Monday that he was shocked by the number of bites in Casper.
"A lot of these were individuals who had multiple problems with the same dog or the same household had multiple aggressive dogs," he said. "It's probably the people who don't know how to raise a dog."
A number of the listed attacks involved mail carriers, and one incident took place at the Boys & Girls Clubs of Central Wyoming, according to the data.
Under the proposed new ordinance, an individual would be declared a "reckless pet owner" if they commit three or more smaller offenses — such as allowing a pet to run at large or to be a public nuisance — during a two-year period. For more serious offenses — such as biting and attacking — an individual would be declared a "reckless pet owner" if their animals are involved in two or more such incidents within a five-year period, Henley said.
The memo states that reckless pet owners would be prohibited from possessing animals for five years, unless the court system decided to waive the declaration after receiving "clear and convincing evidence" that the individual would not commit further violations.
Henley said the court system would also decide whether a reckless pet owner's animals would be euthanized, placed for adoption at the city shelter or if the individual could have their pets boarded while they tried to earn them back.
Since animals tend to become aggressive when they are mistreated, Henley said the new ordinance would also "beef up" animal protections.
It bans Casper residents from tethering an animal outside for more than two hours in any 24-hour period, he said. All tethered animals would be required to have access to food, water, shelter and dry ground.
It would also prohibit pet owners from leaving animals in a car when the temperature is 70 degrees or above, unless the windows were rolled down and the pet had access to water, according to the attorney.
"We've had problems (in Casper) with animals being left in cars when it's too hot outside," Henley said.
Walsh said the proposed ordinance will soon be posted on the city's website for the public to review.
Follow city reporter Katie King on twitter @KatieKingCST