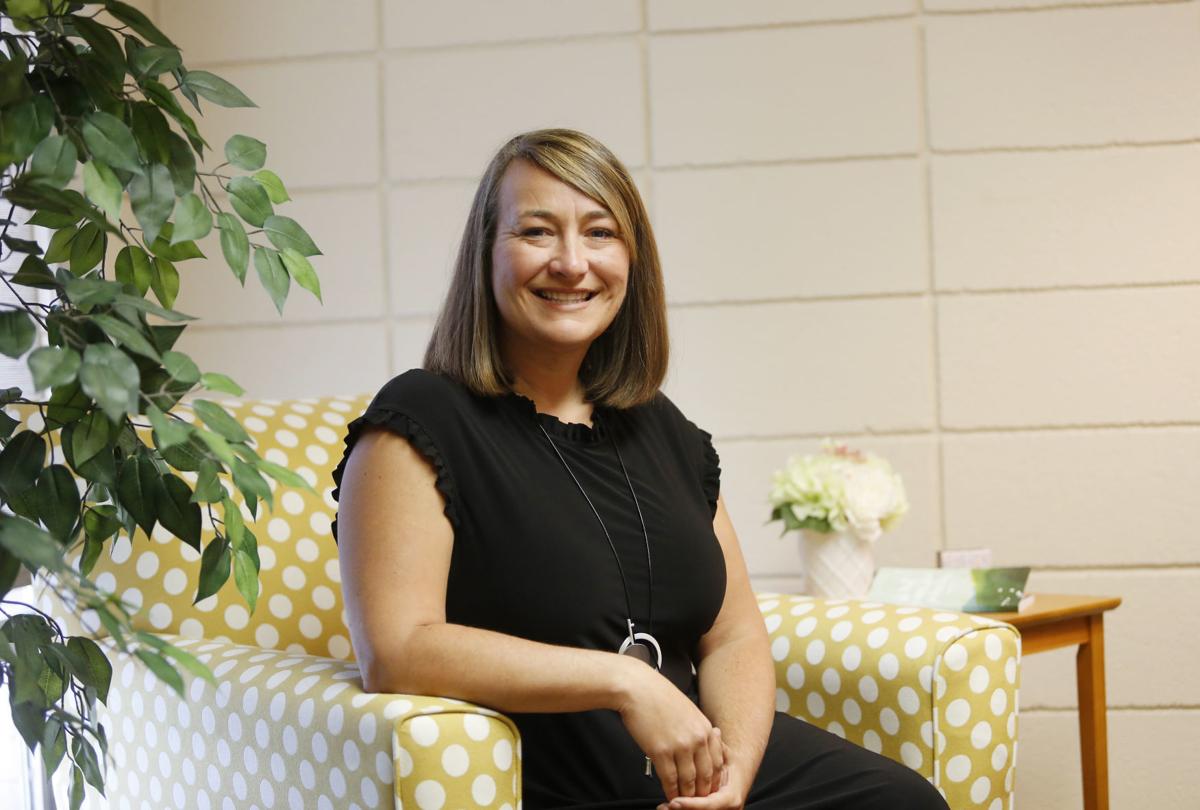 Anna Wilcox left Casper in August 2017 after the enormously successful Wyoming Eclipse Festival.
"I technically moved out of the house I was renting, got rid of a lot of stuff, put what was remaining in storage and left with what I fit in my car," she said. She's back now, as the new executive director of United Way of Natrona County.
We chatted about what led her back, and to this job.
What have you been doing since last August? I took some much needed time off and dedicated it to me. I spent time with family and friends and did a little traveling. I put a lot of thought into what my next step was going to be and where I felt that (eclipse) experience put me. Had I gained a new perspective? Had I gained a new perspective on what fulfilled me?
And what conclusion did you draw? I had plenty of experience in a variety of different job spaces, all of which had different overall goals. With the Eclipse, the goal was for the community as a whole to succeed. I just felt really good about that, and I knew that was more the direction I was going to be looking in the future. Often you find the ultimate goal of your job was to make a dollar, but here, people felt it was successful overall and that thought was not based on the dollar amount but on the experience and the overall feeling.
And as your past experience led you to the Eclipse, so it has led you to United Way? I've done a lot of event management, but I also managed a 16-plex movie theater and entertainment center. I've done budget management, personnel management, facilities maintenance and management. Every job I had has made me think, 'oh, I didn't know I could do this.' The Eclipse was an opportunity to kind of use all of those different skills in all of those different jobs. A lot of the jobs I've had, going in things weren't set in stone and I was having to use logic and reasoning and a lot of research to figure out what would work.
And obviously you think the United Way is a good fit. This job for me is really kind of the culmination of everything. Strategic planning, budget maintenance, donor relations, community relations, and I'm able to touch on my personal passion of giving back. If I'm being completely and totally honest, I've never felt like I was in a position to write a big check to somebody but I didn't want that to stop me from supporting needs in communities where I've lived. If somebody needed a body and someone's time, I made that happen. So this is an opportunity to do this professionally but also I'm completely dedicated to doing it as a whole.
And this year's United Way fundraising campaign has coincided with the announcement of your hire. Kind of hitting the ground running, isn't it? I feel like this is the best time to come in. I can reach out and meet with partners, and within my first two weeks here I have been to two of our biggest campaign companies and saw with all of their employees watching, leaders stand up there and say why they care about United Way and why their employees should, too. It's a very quick learning curve to get through this, but the things I'm experiencing with the campaign already started are huge to my perspective about what United Way means to the community and how supporters feel.
And folks can still become involved through their work or individually? Anyone who wants more information can reach out to us at the office, 237-9367, or go to the website, www.unitedwaync.com, and that's for both individuals and companies.
United Way of Natrona County is a local nonprofit organization which ensures that human service needs in Natrona County are being met by granting funds to 28 local partner agencies providing services and programs in three focus areas: Basic Needs, Health and Wellness, and Youth Programs. The 2019 Campaign, which has recently begun, runs through November.
Follow community news editor Sally Ann Shurmur on Twitter @WYOSAS
Be the first to know
Get local news delivered to your inbox!